For the editors and marketing teams of Progressive Dairyman, it's always heartening to attend events like World Dairy Expo.
On a personal level, it's a time to rekindle friendships, catching up on family and life, and make new friends we hope to see again. On a professional level, those interactions also provide face-to-face opportunities to receive critiques of our work, reinforcing what we're doing right and offering constructive suggestions on where we can improve.
In either case, we do not take those friendships or suggestions lightly. It's fitting this issue of Progressive Dairyman finds its way into your mailbox or inbox in the weeks leading up to Thanksgiving. It's a timely reminder to say "thanks."
Whether it's Progressive Dairyman print magazine, our weekly PD Extra digital newsletter or a visit to our website, you invite us into your homes, farm offices, and computer and smartphone inboxes many times per year. It's important we honor that invitation out of respect for your attention and time.
Shortly after World Dairy Expo this year, a couple members of our staff received an emailed photo of the Oct. 1, 2017 issue. The reader thanked us for that issue, noting she had attached "a record 13 sticky notes" on the pages, identifying articles and information she would be following up on or sharing with dairy farm employees and management staff.
Soon entering my 38th year in this profession, my focus and that of my editorial teams has been and remains threefold: Engage dairy farmers where and when they are, identify teachable moments we can all learn from, and provide the information that empowers dairy farmer readers to make changes, if they so choose. To me, 13 sticky notes are proof we're on the right track.
During this year's World Dairy Expo, some in the industry questioned if reading dairy magazines had become outdated. I'd argue 13 sticky notes proves that wrong, too.
So, thanks again. Thanks for keeping us a part of your dairy family, and thanks for the sticky notes to prove we are relevant to your dairy's day-to-day operation.
Editor's choices
At Progressive Dairyman, the editorial staff rotates responsibilities related to the production of the print magazine. One part of these duties I enjoy is that I get to proof articles twice, and in doing so I usually identify some I especially enjoy.
In this issue, and in time for Veterans Day, fellow Progressive Dairyman Editor Emily Gwin has coordinated a package of articles concerning military veterans who are now dairy farming. (Michigan military men find second calling as dairyment, From GIs to graziers: Midwest servicement fram together through mentor program, Michigan veteran applies military training to the milking parlor and Fromer Army medic finds love of dairy industry at the United States Dairy Education and Training Consortium).
Their personal stories touched me because one of my own nephews served in Iraq, finding and removing roadside explosive devices. Thankfully, he came back "whole" and now is a teacher in southeastern Wisconsin.
Another article I personally found enlightening was "A vision of the future workforce" by Richard Stup (A vision of the futrue dairy workforce). It sheds light on the forces driving the labor needs of dairy – past, present and future. And it stresses the importance of preparing and securing a highly skilled workforce as dairy farming moves forward.
You might enjoy those or the many others we're sending your way. Hopefully, you'll find many worthy of sticky notes.
PHOTO: Courtesy photo.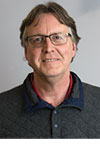 Dave Natzke

Editor
Progressive Dairyman
Before commenting on our articles, please note our Terms for Commenting.