The CEO Corner contains editors' compilations of business insights and analysis of current news, which they have tailored for the dairy industry. The column inspires million-dollar dairy business owners to think like CEOs in other industries do.
Retaliatory tariffs on U.S. cheese products are starting to squeeze markets for U.S. milk
The Wall Street Journal reported that tariffs are expected to affect 44 percent of trade with Mexico (on a value basis) and 70 percent of trade with China. "More cheese is in cold storage in the U.S. than any time since the USDA began keeping track in 1917," the article states.
American dairy farm organizations have asked President Donald Trump to suspend tariffs affecting dairy products.
Never train in vain?
A recent article in Inc. magazine claims that you will "never train in vain." According to the article, research shows increased retention among employees who are encouraged by their prospects for advancement and feel obligated to employers who invest in them.
Cast your vote in the poll below. Do you think training makes a difference on your farm?
Nintendo deals with the same boom-and-bust cycle as dairy farmers
In a recent Bloomberg Businessweek article, the next CEO of Nintendo, Shuntaro Furukawa, said the company must continue to innovate to keep its "non-necessity" products compelling. The article reports that the company's historical strategy is to use the profits from its most recent gaming system to reinvest in the next generation system. When the latest system isn't a hit, analysts claim the company is near its end. "There will be times when business is good and times when business is bad. But I want to manage the company in a way that keeps us from shifting between joy and despair." Don't all dairy farmers want the same thing too? If Furukawa breaks the boom-bust cycles for Nintendo, it might be a strategy dairy farmers could use as well.
Fairlife going to Canada
Beginning in September, Fairlife will import U.S. milk into Canada under a special import permit and under its U.S. label. The company has announced it will build a fluid milk processing plant in Canada. However, until the plant is done early in 2020, the brand's milk supply in Canada will come from U.S. farms.
Did you know? Two-thirds of the nation's employed bees work in California at least one month of the year
A Bloomberg Businessweek article highlighted the demand for bees during February, which is almond grove pollination season, in the Central Valley in California. To rent one hive for a few weeks is $200. An acre of almond trees needs at least two hives.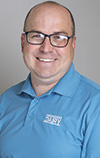 Walt Cooley

Editor-in-chief
Progressive Dairyman
Before commenting on our articles, please note our Terms for Commenting.