Editor's note: The CEO Corner contains editors' compilations of business insights and analysis of current news, which they have tailored for the dairy industry. This column inspires million-dollar dairy operations to think like CEOs in other industries do.
In his book Creating Magic, Lee Cockerell presented 10 leadership strategies he identified from his career at Disney. One of those strategies is learn the truth.
"Great leaders are always in a learning mode. To them, the truth is more precious than gold; they know that the more facts they have, the more successful they'll be," Cockerell wrote.
It can be hard to know the truth in a business. When Cockerell spoke at the PDPW Managers Academy, held Jan. 16-18 in Orlando, Florida, he said it takes good relationships with trust established between managers and employees to get them to tell you the truth.
"If you trust them and they trust you, employees will tell you the truth and it will help your business," Cockerell said. "They won't keep it to themselves. They won't withhold information from you that you should know."
One method Cockerell used to find the truth was to regularly walk through his business to see how everything was performing. As the former executive vice president of operations for the Walt Disney World Resort, he said he had a standing appointment to walk the park once a week.
Prior to working at Disney, Cockerell held executive positions at the Marriott Corp. and Hilton Hotels. When he ran a hotel, he would walk the building a few times a day. He arrived to work at 6:15 a.m. and would start on the 14th floor and work his way down, checking every floor to see if the hallways were clean, the newspapers were delivered and the room service trays had been removed. He would check the elevators and fire escapes to make sure they were clean and clear.
When the guest room floors were checked, he would go to the meeting rooms and talk with every meeting planner to see how they were doing and if they needed anything. From there he stopped at the kitchen to check the refrigerator and food storage, and to see all of the employees. "Every day they know I'll be coming through there," Cockerell said.
At the lobby, he would check in with front desk staff and make sure the driveway was clean. He then stopped by the restaurant to make sure everything was ready for breakfast.
This daily walk helped Cockerell to see that everybody is doing what they are supposed to be doing, and that they are following procedures and operating guidelines.
All along the way, he said, he was also making notes in his day planner about what needed to be painted or fixed so he could talk to someone about getting it done.
He repeated the walk again at 11 a.m. and at 5 p.m. just before he left for the day. With this routine, the employees knew he'd be coming and if they didn't do something they were asked to do, he would know.
"The next thing you know, you don't find anything wrong because they start walking before you do," he said. It is a way to train employees of your expectations. "When they got tired of me calling them every morning saying, 'Again today I have three room service trays in the hallway; do you have a problem with this?' The next thing I know they came in at 6, and when I came in at 6:15, those trays were gone."
As employees learned the expectations and carried them out, his walk was quicker and faster because he was finding fewer problems.
What could dairy owners possibly find during routine farm walks? Regular visits to the milking parlor and feeding area, walking the barns, checking stalls and cleanliness, and stopping to visit with employees could uncover a lot of truth to what is happening on the operation.
"Check it yourself. The truth is out there," Cockerell said. "When you go and see it with your eyeballs, then it's real. It's not what somebody told you or you heard. Go see it, feel it, open the door and check it.
"There is nothing like knowing for sure. Then you make better business decisions than if you don't know the truth," he added.
Another way he learned the truth was to personally sign all of the hotel's invoices for six months. "I wanted to know how much tomatoes are, why we were using so many, where that pump comes from, why it cost 1,200 dollars and where it was installed," he said. By doing so, he not only halted the tradition of putting tomatoes on salads when there was a national shortage and extreme price hike, but he also caught his engineer stealing from the company.
"When you sign all of the invoices, you control the whole place," he said, cautioning owners to make sure they're not adding too much automated transfer into their businesses.
While not easy to do, learning the truth about what is happening in a business can lead to cost savings, better employee performance and an overall more successful operation.
Here are some tips Cockerell suggested to help CEOs learn the truth:
Regularly experience your operation from the customers' and employees' points of view.
Be visible in the workplace.
Make yourself available 24/7.
Meet with your direct reports regularly.
Hold forums so your employees can tell you what's really going on.
Ask managers and frontline employees what results they are measuring.
Dig deeper, and deeper still, until you learn the whole truth and nothing but.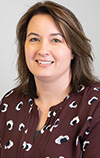 Karen Lee

Editor
Progressive Dairyman
PHOTO: Illustration by Kevin Brown.
Before commenting on our articles, please note our Terms for Commenting.