While many kids get all excited about their summer vacation trip to the beach or a camping trip in the mountains, a dairy farm kid knows their summer will consist of fixing pasture fences, mowing hay or training a 4-H calf.
I can count on one hand all the times my family took a vacation, and only one of those was in the summer. Instead, what we considered a vacation every summer was the county fair and Kansas Jr. All-Breeds Dairy Show.
Dairying for farmers is demanding, and the feeling of burnout is too real. We all know how much time, money and stress you have invested into your farm every single day. Those premiums for progress are why it's so hard to get away. However, when it comes to stress, it should never be taken lightly.
Sometimes you feel as though you cannot win for losing, and it's constantly just one problem after another. This can really take a toll on you and your mind. That's when you need to take a step back and clear your head.
When you are going through a rough patch, you just have to remind yourself you love it and not to throw in the towel just because things aren't going your way. For your mental health's sake, take a break; try getting away for a weekend and see how you feel.
Dairy farmers don't get sick days or paid vacations, so naturally they vacation differently than most. Visiting other farms seems to be a dairy farmer's ideal vacation. Reflecting back on all the vacations I took with my family, visiting a dairy was always on our list of things to do.
Just earlier this month, I heard about how my parents took a weekend vacation with my two younger brothers, and among the places they went were two robotic dairies in Missouri.
Sometimes dairy farmers don't make it out of the 20-mile radius of their homes for a couple months at a time. So get out of your farm bubble and see some place new. Even if it's a just-visiting-another-farm vacation, every place is different. You might enjoy seeing how someone else does things and the opportunity to talk farming. Each farm you visit is a chance to learn, and it might even give you some ideas to try back home.
Just because you are a dairy farmer doesn't mean you can't take a summer vacation. Planning a vacation is part preparation, part expectation. There are times that are great for vacation and times that are terrible. Try to schedule your vacation when the farm is in "easy" mode, such as the winter or after silage harvest or a calving season.
Remember, too, vacations don't have to be exotic, glamorous or thousands of miles away. As most dairy farmers are on a tight budget this year, take your family to a nearby lake and spend the weekend camping and fishing a little closer to home.
If you wait for the perfect time, it may never come, and you miss the chances you don't take. What matters most is the time you spend together as a family creating memories and traditions – both on and off the farm.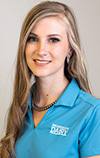 Audrey Schmitz

Editor
Progressive Dairyman