Here are a few thoughts on three articles I suggest you don't miss in this issue:
Cool stuff we saw at World Dairy Expo
For the past several years, editors attending World Dairy Expo and World Ag Expo have written about the most interesting items they saw or heard about at these major trade shows. These articles are popular online when they are posted shortly after the shows.
This year's World Dairy Expo had plenty of new stuff to write about. One item I found most interesting was an automated, handheld pharmaceutical dosing gun. This innovation could vastly improve the ease of record-keeping when it comes to any kind of pharmaceutical delivered via a needle.
Seeing it at the show also started me dreaming about what it could mean for the future. It's not hard to imagine how a handheld automated dosing gun (one that requires a human) could one day become a "handless" automated dosing gun (one that doesn't require a human and could be incorporated into a robotic milking unit).
That thought opened my mind to the expanded functions a robotic milking box could perform in the future. The possibilities go well beyond just milking a cow. I invite you to use your own imagination to explore some possibilities. They could be more realistic than you might think.
Are you leaving the gate open?
The last time expert Allen Bonthuis wrote for our magazine, I gave him an open invitation to contribute articles whenever he comes across an idea with merit to dairy producers. He specifically works in the heavy-equipment sales business. His work is thoughtful and strategic.
This issue contains his most recent contribution. Given the difficult milk pricing in 2016, Allen discusses why making waste elimination – the financial kind – must be a priority for dairies.
While the topic is especially timely from an economic perspective, it's a best practice of the most forward-thinking dairies, in good or bad times.
Multiple-site vs. single-site operation
Last fall, I saw a classified advertisement promoting the sale of two dairies and more than 2,000 acres with a price tag of more than tens of millions of dollars. Everything was included: offices, homes, shops, etc. I knew the dairy wasn't going out of business, as I believed it to be a well-run operation. I wondered what was up. "Are they consolidating multiple operations into one super-site?" I wondered.
Shortly after I saw the ad, I asked an accounting group with experience in dealing with large-herd dairy clients if they would share their observations in consulting with dairies about the financial advantages and disadvantages of multiple-site versus single-site operations. Their comments can be found in this issue.
I was tempted to title this column, "Why you don't want to read this issue," as the articles at first glance appear to recommend new buildings, design and construction. "
Who has money for improvements right now?" I can hear you saying. While those are a few of the topics discussed in this issue, I believe the authors have taken care to write about them from a cost-conscious angle. I found their perspectives enlightening, even if milk prices are depressing. I think you will as well.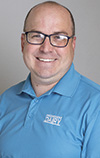 Walt Cooley

Editor-in-chief
Progressive Dairyman