Do you like bacon?
Unless your freezer is stocked with a hog from a county fair livestock auction, there's a good chance you've picked up a pack of pork products out of the grocery store case.
You may have even noticed a label with an idyllic image of a white farmhouse with a red roof and the words "Jones Dairy Farm, since 1889" proudly stamped above it.
I've always wondered … why does it say "dairy farm" on a tube of pork sausage?
If you've ever pondered the same question, here is the incredible story that provides the answer.
Milo C. Jones was a dairy farmer who lived near Fort Atkinson, Wisconsin. His family milked cows and made cheese and raised a few hogs for their own consumption. Truth be told, this wasn't the most profitable farm. They barely made enough to get by. So how tragic it must have been when Jones became stricken with severe rheumatoid arthritis, at the age of only 35, that basically left him paralyzed. Here he was, a farmer in the prime of his life, who lost the use of his physical body – the "tool" he used each day to make a meager living for his family.
While some would have been crippled in both body and spirit, Jones defied the odds. It was losing the use of his limbs to do the work on the farm that produced the fortitude to focus on that over which he did have full control: his mind. When this happened, some would have said it was time to sell the cows and send the pigs to the open market, but instead, this dairy farmer came up with an idea. He converted their cheese room into a sausage-making room and used his mother's family recipe to craft high-quality sausage, stuffed with ground ham, loin and shoulder cuts as opposed to just pork trimmings, as was the fashion at that time.
He called it "Little Piggie Sausage."
Jones began marketing his sausage locally, and before long, his pork products were being packed into railcars that delivered this fancy sausage from little Fort Atkinson to major metropolitan markets like Chicago, New York City and Boston. By the early 20th century, Little Piggies Sausage was a leader in the meat-packing industry.
Eventually, the "Little Piggie Sausage" brand became "Jones Dairy Farm" brand. It continues on as a family-owned company, now under the leadership of the founder's great-great-grandson.
What an incredible story, right? Here was a man who, when faced with the loss of use of his body, fully employed the power of his mind. He went from being the grunt labor on a subsistent farm to the CEO of a successful business.
Like Jones, dairy farmers are no strangers to adapting, pivoting, diversifying and overcoming adversity. Likewise, we are blessed with the support of an industry that is constantly creating tools to make dairying more profitable, sustainable, efficient and scalable. Look no further (World Eairy Expo: New products and technologies), which tout new technologies and products being unveiled at the World Dairy Expo, or the special section that digs deep into net zero (Net Zero initiative to demonstrate dairy can be a solution).
No doubt, automation and innovation are tools we seek to move our businesses forward and do so faster. We are willing to invest in machines, equipment and monitors. However, as we learned from Mr. Jones, the most powerful tool you have available is your mind. So what are you doing to nurture that? Perhaps it's reading this magazine or tuning into our Progressive Dairy podcast. Maybe it is talking with other like-minded dairy producers who want to solve problems and not just complain about them, or blocking off time for a virtual training to develop your leadership skills. It may even be a couple of days away from the operation, so you can step back in with fresh eyes.
I challenge you to answer this question: If you lost all use of your limbs tomorrow, and the only ability you had left was the power of your thinking, how would that change the way you run your dairy?
Maybe you, too, would do what Jones did. When things got bad, he didn't just send his little piggies to market. He used his mind to create a plan, vision and, ultimately, a legacy for generations of Joneses to come.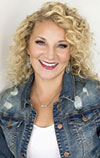 Peggy Coffeen

Editor
Progressive Dairy