Many of my Progressive Dairyman articles address topics without a direct impact on cows, calves, facilities or feed. Such is the case with this month's feature ("Take this dairy farm to be your life"), in which we dive into the emotional topic of generational transfers within the potential legal entanglements of divorce or death.
Summer is a traditional time for weddings, and you've probably been a guest at one or more already this year. Maybe you've even been a participant. It's a joyous time as a farm family embraces a new son or daughter and looks to a bright future, perhaps with plans their dairy legacy will continue into another generation.
Few other entities intertwine family and business like dairy farming. To that end, "hope and pray" may have been an adequate strategy for generational transitions in the past. However, in our legalistic society, things aren't as simple as they once were, especially when relationships unravel.
That's due, in part, to how assets held in partnerships are viewed today. Like stockholders more focused on quarterly dividends than long-term stability, those outside the dairy farm business (lawyers, judges, disgruntled former spouses) may no longer see the land, cows, facilities and equipment as essential pieces to the life of a business. Instead, those assets are viewed for their current financial values, to be divided in the event a personal or business relationship ends.
Despite the attached stigma, fair and properly constructed marital property agreements can strengthen both marital and business relationships. However, designing such agreements take great care, using heads, hearts and competent advisers.
The process is not without stress and hard questions. Since I first attended the presentation, "Before tying the knot: Consider the ins and outs of marital law" at the 2017 Professional Dairy Producers of Wisconsin Annual Business Conference, I've heard of an instance where just bringing up the topic of a marital property agreement resulted in a young man walking away from the family farm. In another case, a wedding was called off.
It's impossible to know whether these business and marital relationships would have lasted if the discussions had been ignored. But if a dairy legacy is important to your family, and if your desire is to protect the business and the individuals involved in it, it's probably better to start talking while everyone still gets along.
Recipe for communication
As I've mentioned previously, to stay abreast of the latest news stories impacting dairy producers, I have my Google account set to receive alerts when any internet posts contain the word "dairy." Needless to say, I get a lot of email alerts with links to online articles, and many are a complete waste of time for my job. (Cigarette thefts and assaults at New Zealand convenience stores called "dairies" seem to be increasing.)
I'm not sure what's all involved in Google's algorithms used to determine what "dairy" stories get posted, but judging by the growth in the volume of anti-dairy posts showing up in my alerts, there's reason you should be concerned.
Some posts are mostly subliminal: I've noticed more "dairy-free" recipes showing up almost daily. (Seriously, can dairy-free cheesecake be cheesecake?)
With ongoing debate over whether plant-based beverages and foods can use the term "milk" in marketing schemes, there's been a larger number of vegetarian/vegan posts critical of the "greed" of "big dairy." (I guess so-called label transparency only pertains to things they don't like.)
Every Mother's Day, there's widespread distribution of a form letter from an animal rights advocacy organization urging a boycott of dairy products as a means to honor the motherhood of dairy cows and give them the day off.
There are many "pro-dairy" advocates active in social media, working to counter this messaging, but we're all urged to tell our own dairy stories. Even if you're not a great storyteller, sharing something positive about dairy – or even your favorite dairy-rich recipe – can't hurt.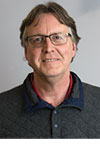 Dave Natzke

Editor
Progressive Dairyman