The optimism associated with entering a new year is always tempered by the reality of leaving the previous one. Such is the case for those aboard dairy's train as it moves down the track from 2017 into 2018.
Along with sections on calves/heifers and reproduction/breeding – including the upcoming launch of new health traits in genetic evaluations (April 2018 Holstein sire evaluations to feature six new health traits) – this issue of Progressive Dairyman takes a rather sobering look at some of the economic conditions facing dairy.
The outlook certainly has changed over the past three months. Not to put too much of a pessimistic spin on it, but speakers at dairy meetings I've attended this winter have changed their emphasis from a somewhat brighter forecast earlier this fall to that of damage control. While the long-term outlook remains bullish, near-term challenges are growing.
The milk production/processing capacity imbalance has received a lot of attention. That's certainly a big part of why the 2018 tunnel appears a little darker. Large supplies of milk have not only added the burden of balancing and (in some cases) disposal costs, resulting in milk check marketing deductions, but has also made a lot of milk available at below-class prices.
All that cheaper milk has reduced or eliminated processor competition, drawing down any available premiums and hauling subsidies.
Year-over-year growth in domestic production, which has actually been more modest of late, isn't the full reason for all our dire straits. The U.S. relationship to a global dairy industry and a mid-year slowdown in exports has played a role. Leaving the export market isn't realistic: One dairy economist I heard in December estimated it would take the removal of 1.3 million U.S. cows to reduce production that much.
Dairy is a train – and not one of those high-speed models. It's a hefty engine and takes a lot of time to slow down; putting a lid on domestic production growth has proven difficult. Increasingly, co-ops are embracing base programs. Recently, the market signals of shrinking basis are sending more direct, painful financial messages to cut back.
The last nationwide effort to reduce supplies is still reverberating within the industry. At Progressive Dairyman's press deadline, I read a short news report that a U.S. district judge has allowed three attorneys to re-pursue another class action lawsuit against the National Milk Producers Federation's Cooperatives Working Together herd retirement program, which ended about seven years ago.
If you remember that program, it was created during a period of growing milk supplies and declining prices, and under the belief it fell under provisions of the Capper-Volstead Act, which provides certain exemptions from antitrust laws when marketing, pricing and selling products through cooperative means.
However, defendant lawyers alleged the herd retirement program was not covered under those protections because it controlled pre-production milk supply by removing cows from production.
We don't know if that would have held up in court because NMPF and major member cooperatives ended five years of litigation and legal financial bleeding, agreeing to pay $52 million just to settle out of court in August 2016.
That certainly creates a confounding situation: You can't create a cooperative effort to limit milk production, so produce all you want – but then dump it. We're already dumping more milk than we ever have before.
The alternative, it appears to me anyway, is that any milk production cutbacks must be done by individual co-ops and their producers.
The phone calls I've been receiving recently range from anger (do something) to distress (help me). To that end, we'll strive to do what we always do at Progressive Dairyman: provide articles and links to experts to help you manage your way through the tunnel of 2018, looking for the light at the end.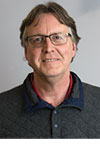 Dave Natzke

Editor
Progressive Dairyman