Direct selling of beef from the farm is often mentioned as a way you can generate extra revenue and profit margin on the farm with minimal input cost, so many farms are often tempted to take on a project like this. We are a few years into the process and are often asked for our advice from others who are thinking about attempting this sort of a project, so I am taking this time to write about our experience.
After six years of struggles we feel like we finally may be on the right track.
In 2015, after being approached by some friends of ours, we decided to try to raise and sell beef from our dairy. We thought it would be a great way to utilize some empty pastures, generate some extra revenue/margin and utilize refusals from our dairy cows, as well. Since there is an endless array of people who sell whole, halves and quarters of beef at prices below the cost of production, we thought we would differentiate by allowing people to buy small quantities of beef that we would deliver to their door thus allowing them to get fresh beef every month or so without needing a large chest freezer. We could almost feel the money rolling in. Everybody (including us) thought it was a great idea, and it would be laughably easy to capitalize on the desire to shop local and drive margins.
The timing of this adventure couldn't have been worse as milk prices were in the process of a downturn, and suddenly we had animals we needed to carry from a cash-flow basis that were not going to generate any revenue for 18 months. We soon realized it wasn't just feed cost, it was labor to care for them, overhead costs, processing cost, licensing cost, advertising cost, etc. It didn't take us long to realize that the margin on an animal wasn't going to be nearly as high as we thought it would be.
Due to the relatively isolated area we live in, we wanted internet sales be our primary sales avenue. So, all of a sudden we realized we were competing with well-funded competitors like ButcherBox that have the budget to spend for targeted online advertising, which is typically very effective but not in the budget for a dairy trying to bootstrap a startup. Also, attending events, farmers markets and festivals are great ways to see people and let them know about your products, but they also take a lot of time, and sales can be highly variable. And, the reality is that you aren't making much per hour, so you need to write it off as a marketing expense.
Once we had product available, it was startling to realize how easy it is to sell tenderloins, ribeyes, New York strip and T-bones, as well as about a third of our ground beef. What is more difficult are roasts, organ meat, tongue, oxtail and the rest of the ground beef, so more time has to be spent in finding markets for those cuts. Reality strikes pretty quickly in this model that 80% sell-through is a great number. So, we needed to start thinking beyond just ground beef for trimmings, which is then more time, more investment into new products and marketing.
The reality is that you need to be able to market 10-15 animals a month for it to be a business model that is going to be self-supportive and allow you to make a decent living if this is your primary source of income ($50,000 salary). If it is going to be a separate enterprise on your farm, we still figure that it needs to be in the 10-animal range. Otherwise, it sucks too much of your time and attention away from the farm and is an overall drag.
We are now entering year four of having a salable product, and the realization has hit that it is too much work for us to try and do by ourselves. So, when a longtime customer reached out to us and wanted to be part of the business – to help with website development and marketing – we jumped at the opportunity. This change is already paying dividends as sales are up, margins are increasing, and we can concentrate on raising the animals and getting them delivered to customers. And, we can pass off the difficult task of marketing to somebody who enjoys that kind of work and has more contacts.
In conclusion, while selling beef sounds like an easy way to make some extra money on the farm, it is a longer, harder journey to profitability than one thinks. So, if you are thinking about making this move, please take the time to visit with others who have tried it, and make sure you calculate the many risks/pitfalls along the way, especially the fact that you are competing against large marketing budgets for consumer attention. It has been an interesting journey for us, and I have enjoyed it despite all the stress. I am always available to chat if you want.
PHOTO: Getty Images.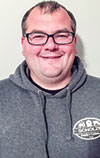 Theo Scholze

Dairy Producer
Humbird, Wisconsin