The Animal Agriculture Alliance gained insights at the 2019 Animal Rights National Conference that will help enable everyone in animal agriculture to protect their livelihood. Speakers from various animal rights organizations shared examples of their work and plans for upcoming strategies and tactics. Animal rights extremists are becoming increasingly aggressive in their efforts to end animal agriculture, so it is more important than ever to be proactive and prepared.
Held on July 25 to 28 in Alexandria, Virginia, the event was organized by the Farm Animal Rights Movement and sponsored by Mercy for Animals, The Save Movement, Compassion Over Killing and The Humane League, along with other animal rights extremist groups. The agenda featured 140 speakers from nearly as many organizations, presenting 87 unique panel discussions. There were also more than 60 company exhibitions featuring merchandise, literature and handouts. According to event organizers, around 1,600 attendees (though the crowd appeared to be much smaller) heard from speakers, viewed films, ate vegan food, learned about the movement and participated in networking events.
Speakers made it clear their vision is animal liberation, not promoting animal welfare. "There is no such thing as humane slaughter and anyone who tells you differently is simply lying," said Michael Budkie of Stop Animal Exploitation Now. "We need to say that all animal agriculture is cruel and wrong," said Karen Davis of United Poultry Concerns in an effort to encourage attendees to stop using the phrase "factory farm" because it indicates that some farms are humane when she believes no farm is humane. Demetria Atkinson of Redefine Your Mind argued, "Animals are people too."
It was clear the use of "undercover" videos will remain a key tactic. Speakers encouraged attendees to use the media to damage the reputation of animal agriculture and reach their goals. "Investigations are the single most powerful tool to expose the inherent cruelties in large-scale animal agriculture," said William Rivas-Rivas of Animal Equality. "Make sure you start with something dramatic. … That's much more likely to go viral," said Jane Velez-Mitchell of Jane UnChained News Network. Sean Thomas, international director of investigations at Animal Equality, implied that animal cruelty is widespread because they find it "with such regularity" in their investigations. Several speakers referenced recent videos from the dairy industry and championed the use of investigative videos in changing politics and policies.
A key theme of the conference was the desire to create a vegan world by 2026 to save the environment. Vegans feel they are the best chance for the world to survive the extreme "climate chaos" that the Earth is currently experiencing. According to activists, without their work, the world will be extinct by 2026. Chloe Waterman, Friends of the Earth, claimed that animals are inefficient converters of feed and the top five meat and dairy companies were recorded to emit more greenhouse gases than any gas company. She applauded efforts in California and Maryland to reduce carbon emissions by restricting meat and dairy served in schools. Friends of the Earth plans to work to get more plant-based foods in schools.
In addition to schools, attendees at the conference were encouraged to pressure restaurants and retailers because speakers believe it is more efficient to decrease (and ultimately stop) consumption of meat, poultry, milk and eggs through corporate campaigns than convincing individuals one at a time. Speakers encouraged attendees to blitz companies on social media, by mail and in-person to make it seem like a lot of people are asking for vegan meals. "Make sure you tag [brands] in the photo so that all they see is consumer demand for vegan [products]," said Laura Cascada of Compassion Over Killing. Cascada also urged conference attendees to write post cards so they could have "several hundred post cards to dump on the front step of [one restaurant chain] at some point."
In a workshop at the conference, The Humane League asked attendees to write birthday cards to the CEO of a major restaurant chain with negative messages about animal welfare, saying, "This will be the meanest card you'll ever write." While talking about corporate campaigns, Kelly Myer of The Humane League said, "We surround buildings so that employees have to see and feel guilt anytime they leave," and "An incremental approach is used to gradually switch companies over to veganism."
Specific to the dairy industry, speakers cited artificial insemination, cow and calf separation, disease, dehorning and disbudding, and slaughter as "cruel practices" they would like to end. Hope Bohanec of United Poultry Concerns claimed that abuse is prominent in the dairy industry. Sean Thomas of Animal Equality made claims that dairy cows do not receive enough veterinary care and calf hutches are cruel because the calves are exposed to extreme temperatures. He also brought up concerns about the working conditions for employees on dairy farms.
Some of the speakers did share doubts about their movement. "Activism is so sad right now; when I look at our movement, I am incredibly disappointed," said Lauren Ornelas of The Food Empowerment Project. "We vegans carry a heavy burden. No matter how hard we work, we will likely never see the end of it," said Melanie Joy of Beyond Carnism. "We are not even close to being on the cusp of global veganism," said Bruce Friedrich of The Good Food Institute.
The Animal Agriculture Alliance has a detailed report on the conference available to alliance members in the resource library on the alliance website. The report includes personal accounts of speaker presentations and general observations. You can find background information on animal rights activist organizations here or reach out to the Alliance by email or by calling (703) 562-5160.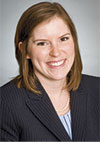 Allyson Jones-Brimmer

Director of Industry Relations
Animal Agriculture Alliance