Celebrate June Dairy Month with these tried-and-true recipes, straight from the kitchens of real farmwomen who use real dairy products as a staple ingredient. They are kid-tested and potluck-approved.
Photo provided by Heather Moore.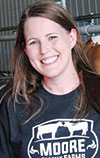 From the kitchen of: Heather Moore
Bacon jam and cheddar grilled cheese
Made with our favorite Moore Family Farms mild cheddar, homemade bread and locally produced butter.
Bacon jam and cheddar grilled cheese
2 tablespoons softened butter
2 slices bread
Thinly sliced mild cheddar
2 tablespoons bacon jam (recipe below)
Butter one side of each slice of bread and place one piece on preheated skillet, butter side down. Layer with cheese and bacon jam. (Hint: Spread jam on the cheese instead of the bread.) Cover with remaining slice of bread, butter side up. Cook for three minutes per side or until bread is golden-brown and cheese is melted.
Bacon jam
1 pound sliced bacon
1 chopped yellow onion
2 teaspoons chopped garlic
½ cup packed dark brown sugar
½ cup apple cider vinegar
½ cup pecan whiskey
2 tablespoons honey
1 teaspoon Dijon mustard
Cook bacon in large skillet over medium-high heat until crisp. Transfer bacon to paper towels to drain. Coarsely chop bacon and set aside.
Remove all but 1 tablespooon of bacon fat from skillet. Add onions and garlic to skillet and cook, stirring, until softened, about two minutes.
Add brown sugar, vinegar, whiskey, honey and mustard to skillet. Bring mixture to boil, then reduce heat and simmer until thick, stirring occasionally, about five minutes. Stir in bacon.
Place mixture in bowl of food processor; pulse until very finely chopped and fairly smooth. Store in refrigerator for up to two weeks.
Photo provided by Morgan Kliebenstein.
From the kitchen of: Morgan Kliebenstein
Life-saving two-ingredient pizza dough
This year, I'm back with yet another fantastic and easy pizza crust recipe that again features dairy as one of its key ingredients.
I make this pizza dough at least once a week. It comes together so fast, and you almost always have something in the fridge that can transform it into a quick and yummy meal the whole family will love. I also love that it packs a little extra punch in the protein department compared to traditional pizza dough.
Life-saving two-ingredient pizza dough
Self-rising flour
Plain Greek yogurt
Use a 1-to-1 ratio for the two ingredients. For a single-serving pizza: ¼ cup each, flour and yogurt. For a large pizza that serves four people: 1 cup each, flour and yogurt.
Optional ingredients:
Season it to your liking. I often add garlic powder, Italian seasoning and garlic salt.
Preheat oven to 425ºF. In a bowl, add Greek yogurt and sprinkle flour on top as well as any seasonings you wish to use. Mix together with hands or spoon until dough comes together. If it's too sticky, a small splash of olive oil helps.
Transfer dough to a sheet of parchment paper dusted with flour and spread into desired shape, sprinkling additional flour over top if it starts to stick.
Transfer your rolled-out dough onto a fresh sheet of parchment and pre-bake in the oven for about five minutes or until slightly crisped.
Top with your favorite toppings (don't forget the cheese) and return to oven for approximately another five minutes. The following are some suggestions for my favorite uses of this crust.
Bacon-fig-blue cheese and caramelized onion
Top your pizza with a thin layer of fig preserves, crispy chopped bacon and onions caramelized with a dash of thyme. Crumble blue cheese over the top and bake. Finish off with a sprinkling of spicy arugula or baby greens.
Pizza logs
This is my go-to lunch when I don't have anything else in the house.
Layer turkey pepperoni slices and light string cheese on your unbaked dough – which you'll have rolled out into more of an oblong shape and seasoned with garlic and Italian seasonings. Roll the cheese and pepperoni up in the dough to make a log shape, making sure to pinch shut any open spots. Bake for about 10 minutes or until desired doneness and serve with warm pizza sauce for dipping.
Photo provided by Jessica Peters.
From the kitchen of: Jessica Peters
Ham and cheese chowder
This is easily one of our family's favorite recipes. We got it from a fellow Jersey farmer and make it for every family occasion during the cold months (and even a few throughout the summer). Working long hours like we do, soup isn't always enough to keep us going, but this soup does. In true dairy farm tradition, lunch is our big meal of the day, when the entire family and all our employees sit down to enjoy a warm meal together and discuss the rest of the day's work.
Everyone leaves the table feeling full and warm when Mom makes ham and cheese soup. It's a good, thick soup that freezes and warms well and combines three main dairy components: butter, milk and cheese. We often double or triple the recipe and take some to friends and other family. We always use our own milk, straight from the tank. The thick Jersey milk (with extra cream) makes it even more delicious.
Ham and cheese chowder
4 potatoes, pared and diced
1 cup carrots, sliced
1 cup celery, sliced
½ cup onion, chopped
2 teaspoons pepper
2 teaspoons salt
½ cup butter
½ cup flour
1 quart whole milk (Jersey milk preferred)
2 cups vegetable broth (saved from cooking veggies)
1 pound cheese, cubed (Velveeta or sharp cheddar works well)
2 cups cooked, diced ham
Bring 3 cups of water to a boil. Add vegetables, salt and pepper. Simmer until tender (save 2 cups of the broth). Meanwhile, melt butter and flour on stove. Gradually stir in milk and cook until thick. Add 2 cups of vegetable broth. Stir in cheese until melted. Add vegetables and ham to milk and cheese mixture. Heat, but do not boil. Serve and enjoy.
Photo provided by Renee Norman-Kenny.
From the kitchen of: Renée Norman-Kenny
Hot milk sponge cake
In Pennsylvania, June Dairy Month and the end of strawberry season always seem to collide. It's the perfect reason to make strawberry shortcake with real whipped cream, and it is one of my favorites. My mom and grandma always whipped up this hot milk sponge cake, and I thought I'd share this simple and easy recipe from our family to yours.
It is delicious served plain with powdered sugar on it too if you don't have the strawberries. No matter how you serve this, be sure to include a glass of cold milk to accompany it too.
Hot milk sponge cake
4 eggs
2 cups sugar
1 teaspoon vanilla extract
2 1/4 cups all-purpose flour
2 1/4 teaspoons baking powder
1 1/4 cups milk
10 tablespoons butter, cubed
Grease a 13-by-9-inch baking pan. Preheat oven to 350ºF.
In a large bowl, beat eggs on high speed with electric mixer for five minutes or until thick and lemon-colored. Gradually add sugar, beating until mixture is light and fluffy. Beat in vanilla.
Combine flour and baking powder; gradually add to batter; beat at low speed until smooth.
In a small saucepan, heat milk and butter just until butter is melted. Do not heat too hot. Gradually add to batter; beat just until combined.
Pour into the baking pan and bake for 30 to 35 minutes (or until a toothpick inserted near the center comes out clean). Cool on a wire rack.
Photo provided by Somula Schwoeppe.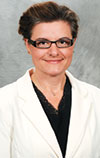 From the kitchen of: Sam Schwoeppe
Bossy's biscuits
Cooking for people is the best way to care for them. There is no better way to show your appreciation for a job well done than with a delicious meal – and it is also true there is no better way to snub someone than to exclude them from your table. Here in Indiana, we are famous for "Hoosier hospitality."
Come on in, sit yourself down, have a big, ice-cold glass of milk and a plate full of Bossy's biscuits and gravy. The name for this recipe came from a wise-acre friend who says I'm a little too bossy; however, I've got a Christmas present from my son advertising the fact, "I'm not bossy; I just have better ideas." Bossy is a synonym for leadership.
Breakfast is the quick "go-to" meal around here for fast, home-cooked food in a hurry. You can't beat eggs for speed; scramble some up and add this biscuit and gravy recipe to fill the plates and the hungry people. Conveniently ready-to-bake, fresh and delicious, incredibly light and fluffy biscuits come from this recipe. The convenience of canned biscuits but the delicious taste of homemade.
They are fantastic to have ready in the fridge for when you get the unexpected blessing of an additional guest or two – or maybe even 10. Just roll out the dough and bake up an extra dozen. They are so light and fluffy, delicious on their own, covered by milk gravy or a perfect pairing to any meal with lots of butter and fried chicken – or beef stew. My personal favorite is cold butter cut into sorghum molasses spread on a hot biscuit.
Bossy's biscuits
5 cups all-purpose flour
1 teaspoon baking soda
1 teaspoon salt
3 teaspoons baking powder
3 tablespoons sugar
¾ cup butter
1 package of yeast, dissolved into ½ cup warm water
2 cups buttermilk
Mix dry ingredients together and cut in butter. (I like to use frozen butter and a coarse grater to speed it up.) Add in the buttermilk and yeast mixture, work the dough until mixed, cover the dough and put in the refrigerator to use as needed. This is enough dough for six dozen biscuits, it will keep well for several weeks, and the longer it rests in the refrigerator, the lighter (fluffier) the biscuits. It is best to let set overnight before baking your first batch from the dough.
To bake:
Heat oven to 400ºF, roll out dough on a lightly floured surface and cut biscuits ½-inch thick. Place the biscuits in a buttered pan and bake 12 minutes. To speed the process, pat out the dough on wax paper for easy cleanup and cut square biscuits with a pizza wheel or sharp knife. You can shape them as you place them in the pan – but let's be honest here, square biscuits taste just as good as round ones, and they are much faster to prepare.
Milk gravy
4 tablespoons butter
4 tablespoons all-purpose flour
½ teaspoon salt
½ teaspoon pepper
4 cups whole milk
Additional salt and coarse ground pepper to taste.
The secret to smooth, delicious gravy is the whisk. Don't ever stop using it while making your gravy. Melt butter in a medium-size pan, at least a 4-quart size, until it is sizzling. (Allowing the butter to brown will give your gravy a rich flavor; experiment to see what you like best.)
Whisk in the flour, the ½ teaspoons of salt and pepper, and allow the flour to turn deep golden-brown while continuing to whisk, then slowly pour in milk, again continuing to whisk the mixture. Keep whisking until you see bubbles forming, continue to whisk for two to three minutes as your gravy thickens, then remove from the stove, add additional salt and pepper to suit your taste and serve over fresh biscuits.
Photo provided by Amy Engberson.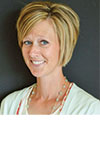 From the kitchen of: Amy Engberson
Parmesan-crusted grilled cheese sandwich
Parmesan grilled cheese sandwiches are everything you love about the classic, plus they have the most scrumptious buttery garlic and Parmesan crust on the golden-brown outside. I know you are going to love it … a lot.
Parmesan-crusted grilled cheese sandwich
2 slices of bread
2 slices of cheese (such as cheddar, Swiss, pepper jack, Colby jack, etc.)
1 to 2 tablespoons butter
1 tablespoon grated Parmesan cheese
Dash of garlic salt
Spread butter on one side of each slice of bread. Sprinkle butter side with garlic salt and Parmesan cheese. I like to gently press and spread with a knife just to help ensure the Parmesan sticks and stays in place. If it seems too dry, you can always add and spread another thin layer of butter.
Build sandwich with buttered sides of bread on the outside and cheese slices in the middle. In a nonstick pan, grill over medium heat until golden-brown. The Parmesan will make the sandwich stick to the pan until it has formed a nice golden-brown crust, and then it will be easy to flip. Grill the other side. Remove from heat. Slice in half. Serve immediately.
Photo provided by Getty Images.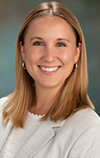 From the kitchen of: Rebecca Shaw
Smoothies
I'm on a big kick for smoothies for breakfast. They're delicious, and it's something I can drink while driving to work, thus leaving more time to drink coffee once I get to the office. Below are my two current favorites. I use all frozen fruit because it replaces the need for ice, and I'm less likely to waste the food.
Strawberry Elvis
1 cup strawberries or other fruit combinations (strawberries, raspberries and blackberries; raspberries; all the above plus banana)
1 big heaping spoonful of peanut butter
1 cup chocolate milk (add more depending on the consistency you like)
8 ounces vanilla yogurt (use Greek if you like a thicker smoothie)
Somewhere on a beach
1 cup blend of peaches, mangoes and strawberries
8 ounces vanilla yogurt (use Greek if you like a thicker smoothie)
1½ cup freshly squeezed orange juice (This is an excuse to use the juice press my mom bought me for Christmas.)
Blend and enjoy.
Photo provided by Katie Dotterer-Pyle.
From the kitchen of: Katie Dotterer-Pyle
Ham mac-n-cheese soup

This is my husband's and my favorite soup recipe. It's better to make in the winter but is good on rainy days too. It never lasts long.
Ham mac-n-cheese soup
1½ cups uncooked small macaroni shells
2 tablespoons butter
2 tablespoons all-purpose flour
1 teaspoon Dijon-style mustard
1 (14-ounce) can chicken broth
1½ cups half-and-half
3 1-inch-thick bricks White Cooper cheese (ask for at deli)
1 cup finely diced ham (ask for 1-inch-thick piece at deli)
Salt, as desired
Pepper, as desired
Cook pasta according to package directions. Drain; set aside.
Melt butter in 3-quart saucepan until sizzling; stir in flour and mustard. Add broth and half-and-half. Cook over medium-high heat, stirring constantly, four to five minutes or until mixture comes to a boil. Reduce heat to low; stir in cheese until melted. Stir in cooked macaroni and ham. Cook four to five minutes or until heated through. Salt and pepper to taste.
Makes six 1-cup servings.