Progressive Dairyman Editors Walt Cooley and Audrey Schmitz attended World Ag Expo in Tulare, California, Feb. 13-15, 2018. They walked the show looking for new products and industry trends. Below are their thoughts on what they found.
Click on the links below to navigate to the "cool stuff" that captures your interest.
A new product on display at the show can tell you how much chemical wash or teat dip is in a tote or 55-gallon drum at any time. Wash Watch from IBA is a cellular-connected device that reports the volume of product remaining in any container up to 30 feet in height. The device's patented new sensor never actually touches the product it is metering, instead measuring the air pressure exerted by the liquid inside a container to calculate the volume of product remaining. The new technology has been in development for three years.
Text "Levels?" to the device and within seconds it returns the volume of liquid in a connected container. The developer of the product, Rod Murphy of Marketlink Worldwide, says it will work in totes, drums and small silos.
The device can also be programmed to send a text message when the volume in a container falls below a certain level or when usage exceeds a certain range over a period of time. Tracking the overall usage of a product, such as teat dip, by a particular shift or over a month's time may be another benefit of the device.
IBA will begin selling the units exclusively this spring. Contact your local IBA dealer to learn more about the new product.
—Editor Walt Cooley
PHOTO: Photo courtesy of IBA.
The first look at how VAS will be changing its product lineup to enable cloud syncing and mobile use was available at the show. The company demonstrated a new online interface for its FeedComp product. Data can now be changed in the software on a mobile device or tablet and synced with the company's computer-based software. New features of the interface include the ability to add user profiles and permissions, see the online/offline status of mixing units, see the number of rations a mixing unit has queued, make pen count changes and change ration ingredients, dry matter or inclusion quantities on-the-go. Owners can restrict employee access to be read-only, read-and-write or administrative.
Company representatives said the update may be most helpful to nutritionists who previously had to use other services to log into a desktop computer to make changes.
The interface can also generate and display the software's default feeding reports in PDFs within the mobile interface.
To start using the new web-based interface, current clients must first install an update to their desktop software. The update is free, and the use of the new interface will not incur any additional costs.
Learn more about the new interface here.
—Editor Walt Cooley
PHOTO: Photo courtesy of VAS.
A novel tool for saving labor while covering feed piles was on display for the first time in the western U.S. The "tire shooter" is a skid-steer or front-loader attachment that can carry 110 tire sidewalls (or fewer full tires) and quickly unload them onto the top of a silage pile.
"On a crew covering silage piles, two of the guys are always grabbing tires, loading them in the back of a truck and throwing the tires up onto the pile. With this implement, you only need one person and you can do the job twice as fast," says Eric Migliazzo, a sales associate with Connor Agriscience, the company that will be distributing the unit for the first time in the West. The implement has been promoted in the Midwest before.
The implement is most efficient when tires are stored hanging from a storage rack. It can then slide its 23-foot long arm under a hanging row of tire sidewalls, lift them from a rung and head immediately to a pile to unload them. The implement unloads tires using a hydraulically powered chain, having a tab every few feet that pushes tires off its long arm once in position. The chain moves in reverse to load tires quickly.
Increasing minimum wages in California is what is driving the need for more efficiency in silage pile covering, Migliazzo says.
—Editor Walt Cooley
PHOTO: Photo courtesy of Connor Agriscience.
One of World Ag Expo's top-10 new products added another feature during the show. Cargill announced its Reveal app and sensor services can now analyze whole milk, samples for fat, protein and total solids. This could be helpful when balancing pasteurized whole milk diets fed to calves.
The test requires a $65 liquid accessory to protect the testing device's NIR sensor from damage. For the same $180 monthly service fee, users can test an unlimited number of forage and whole milk samples.
Reveal was awarded a top-10 distinction for the device's forage moisture sensing capabilities.
—Editor Walt Cooley
PHOTO: Photo courtesy of Cargill.
The Silostop collection has expanded to include an oxygen barrier (OB) patch with a silicon rubber adhesive. The biaxially oriented polypropylene, which is a silver-colored layer, provides the OB Silopatch with its unique oxygen barrier technology and gives it a different color, distinguishing it from the company's regular Silopatch.
Silopatch is a tough vinyl repair patch that is easy to tear by hand and stick to damaged silage sheeting, bag or bales. It has a strong solvent adhesive to keep it in place and patch up any holes that are made in the plastic as oxygen begins to seep in.
Exposure to oxygen causes dry matter losses and deterioration in quality when making silage or haylage. When taking a silage sample for analysis, there is always a small hole left, allowing oxygen into the bunker, bag or bale. Using either of the patches can ensure oxygen stays out and winter feed is well preserved.
—Editor Audrey Schmitz
PHOTO: Make sure the silage plastic is dry before applying the patch. Use straight away after the plastic has been damaged to limit the amount of oxygen entering the silage pit, bag or bale. Photo courtesy of Silostop.
Specifically designed for the dairy industry, a new type of chiller offers groundbreaking levels of reliability, low cost, controlled cooling and heat recovery. WHRL is a unique system that creates hot water by recycling the wasted heat from bulk tank refrigeration systems to then create large quantities of hot water. The hot water can then be used for on-farm uses such as parlor wash cycles. The system can also be easily controlled and monitored by a smartphone or tablet from anywhere.
The WHRL system typically will recover up to 1.6 kilowatt of heat energy in the form of hot water for every 1 kilowatt hour of electricity energy used to drive the cooling process. This rate of potable hot water generation is unprecedented in the market today.
By potentially eliminating propane or gas costs, the chiller offers a high return on investment. For example, a 4,000-cow dairy farm – after installing the WHRLflo system – more than doubled its hot water storage to 3,000 gallons and uses no propane or water heaters to heat the water. The energy savings account for $30,000 per year, delivering a return on investment of three years.
—Editor Audrey Schmitz
PHOTO: Staff photo.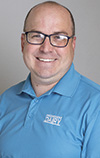 Walt Cooley

Editor-in-chief
Progressive Dairyman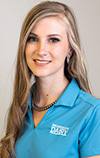 Audrey Schmitz

Editor
Progressive Dairyman
PHOTO 1: World Ag Expo was held Feb. 13-15, 2018, in Tulare, California. Staff photo.
Before commenting on our articles, please note our Terms for Commenting.