COVID-19 updates for the week of March 30, 2020.
Progressive Dairy shares news, industry statements and press releases, and educational resources for dairy producers to help deal with the impacts of COVID-19. Email additional news and resources to Dave Natzke.
In addition to paid leave requirements under the Families First Coronavirus Response Act, some states also require employers to provide paid sick leave, according to the Farm Credit East COVID-19 Resource Hub.
For example, some employers in New York are now required to provide job-protected, paid sick leave at their regular rate of pay to employees who need to take leave because they or their minor dependent child are under a mandatory or precautionary order of quarantine or isolation due to COVID-19. The amount of paid sick leave an employer is required to provide depends on the number of employees they have and the employer's net annual income.
In New York, employers with one to 10 employees and net income of $1 million or less in 2019 are not required to provide new sick days beyond existing legislation. Employers with one to 10 employees and net income of more than $1 million in 2019 must provide at least five paid sick days.
Dairy farming and supporting agriculture businesses are considered essential and can continue to operate as normal. However, limiting and managing people traffic to and from your farm can help slow the spread of COVID-19. The Center for Dairy Excellence offers a list of recommendations for dairy farmers and farm businesses to follow:
Create a farm visit log for individuals who visit your farm. Record their names, contact information and whether they entered the facility and/or interacted with your employees or simply delivered/picked up items.


Establish procedures for how your farm will interact with milk haulers. Minimize employee contact with milk haulers, sanitize surfaces handled by the hauler and provide disposable gloves.


Establish procedures for deliveries on your farm. Pick a dedicated drop-off location and create specific instructions for drop-off deliveries. Consider placing a dropbox near the road before on-farm entry.


Follow and respect the safety measures implemented by supply companies. According to Dairy Farmers of America, they are taking extra precautions when collecting milk at member farms and making deliveries to processing facilities. They are only allowing essential personnel to visit farms and limiting hauler access to essential areas of farms/plants. Feed companies and other delivery services are also adding additional precautions for their employees.
The American Association of Bovine Practitioners (AABP) is offering several resources to its members and all veterinarians who work with cattle. "Resources for cattle veterinarians regarding the COVID-19 outbreak" is available online or as a pdf.
The recommendations include ways to reduce the spread of COVID-19 in veterinary practices and client farms. Also included are suggestions and resources for identifying stress or mental health issues in veterinary practices and on-farm.
A podcast, "AABP have you herd?" discusses handling financial aspects of rural practices, working with clients under new biosecurity recommendations, keeping practice and farm/ranch employees safe, telemedicine opportunities and more.
In the midst of COVID-19, dairy farming and supporting agriculture businesses are considered essential and can continue to operate as normal. However, it is important to take the proper precautions to protect employees. The Center for Dairy Excellence offers a list of recommendations to ensure dairy farms are able to navigate day-to-day operations during the crisis.
Have an open, honest conversation with employees about the coronavirus, how it spreads and how to prevent infection. Communicate often as you receive new information. Consider posting information throughout the frequented locations on your farm.


Employ strategies to practice social distancing and find virtual ways to communicate with your staff. Start a group text with employees to give direction, reports from shift to shift, create a Facebook group or implement three-way calling. Consider utilizing teleconference and web conferencing services for longer discussions. Do not hold face-to-face staff meetings.


Provide cleaning supplies to your employees, including disinfectant, disinfectant wipes, buckets and mops. Review safety procedures for handling these products. Keep soap and towel supplies stocked.


Instruct sick employees to stay home.


Create plans if employees or managers become sick. If an employee would become sick, communicate health issues with any other employees. If a manager becomes sick, remotely assign temporary management responsibilities to another employee or consider asking an outside manager to step in.


Adhere to Centers for Disease Control and Prevention (CDC) social distancing guideline in all interaction with employees and consultants, and postpone group meetings and nonessential face-to-face meetings. Avoid work shift overlaps and instead use whiteboards, chat groups on cell phone and other written forms to communicate on the farm to transfer information and instruction. Do not use common markers and erasers, and disinfect shared computer keyboards and mice before and after each use.


Cross-train employees for critical jobs using virtual communication. Determine which tasks must continue on current schedule, which ones can be reduced and which tasks can be discontinued until they are practical to start again.


Prepare "worker travel letters" to have on hand and provide to employees in case "shelter-in-place" restrictions are put in place. Providing these letters to your employees to have with them as they travel back and forth to work is critical.


Become familiar with the new federal "Families First Coronavirus Response Act." It covers sick leave, job protection and more.
Many farm families rely on off-farm jobs for health insurance, and the sudden layoffs and furloughs might mean that farm families are losing their coverage unexpectedly. Other families, who have not had insurance, might be looking to purchase a plan in these uncertain times.
Health insurance marketplaces and eligibility criteria for public coverage vary by state, but a search for coverage could start by contacting an insurance agent or checking your state's health insurance exchange.
"Loss of job-based health insurance coverage is a qualifying event to purchase coverage outside of the open enrollment period, and this can be a cheaper alternative to paying for continuation of employer-based health coverage through COBRA," said Florence Becot, Ph.D., a rural sociologist and associate scientist with the National Farm Medicine Center, Marshfield Clinic Research Institute, Marshfield, Wis.
Furthermore, said Becot, because of the extraordinary nature of COVID-19, as of March 26, 11 states (California, Colorado, Connecticut, Maryland, Massachusetts, Minnesota, Nevada, New York, Rhode Island, Vermont and Washington) have reopened their health insurance exchange for a special enrollment period. The Centers for Medicare and Medicaid Services is also considering opening a special enrollment period for the 32 states that are run by the federal government.
Becot also suggests checking out the Health Insurance, Rural Economic Development and Agriculture website (HirednAg) for more information on tools and resources about health insurance for the agricultural sector.
Collaborating with industry partners and National Milk Producers Federation (NMPF) staff, the FARM Program developed a Coronavirus Prevention and Management Dairy Farmer Handbook for producers. A Spanish-language version is also available. Both are posted on the NMPF coronavirus website. The handbook provides an overview of COVID-19, including symptoms, preventive measures and action steps that employers can take on-farm for their employees.
With many schools transitioning to virtual learning to mitigate the spread of COVID-19, the Pennsylvania Center for Dairy Excellence Foundation's Discover Dairy program has created free digital resources give children an Inside look at dairy farming
Designed for elementary and middle school teachers and students, Discover Dairy is an interactive, cross-curricular lesson series that incorporates science, math, reading and social studies concepts. The virtual learning library includes interactive videos, e-books and worksheets for students to complete at home. Assessment options, including quiz questions, writing enrichment and drawing activities, are available for teachers.
The Farm Credit Administration encouraged Farm Credit System institutions to work with borrowers whose operations have been affected by COVID-19. Steps include: extending the terms of loan repayments, restructuring borrowers' debt obligations and easing some loan documentation or credit-extension terms for new loans to certain borrowers.
Yankee Farm Credit is providing a three-month extension on expiration dates on lines of credit loans expiring in March, April, May and June. A member of the Farm Credit System, Yankee Farm Credit serves Vermont, four counties in New Hampshire and two counties in New York.
Yankee Farm Credit is also providing free consulting services for members who request assistance on short-term budgeting and cash flow management, long-term financial planning, financial systems records review, human resources management and more.
Until further notice, local USDA Farm Service Agency (FSA) service centers are open for business by phone appointment only. Program delivery staff will continue to come into to the office, but they will be working with agricultural producers by phone and using email and online tools whenever possible.
FSA staff are available to continue helping agricultural producers with program sign-ups, loan servicing and other important actions.
Additionally, FSA is relaxing the loan-making process and adding flexibilities for servicing direct and guaranteed loans to provide credit to producers in need.
The FSA will be accepting additional forms and applications by facsimile or electronic signature. Some services are also available online to customers with an eAuth account, which provides access to the farmers.gov portal where producers can view USDA farm loan information and payments and view and track certain USDA program applications and payments. Customers can track payments, report completed practices, request conservation assistance and electronically sign documents. Customers who do not already have an eAuth account can enroll at the website.
The FSA encourages producers to contact their county office to discuss these programs and temporary changes to farm loan deadlines and the loan servicing options available. Visit the Service Center website for contact information.
American Farmland Trust (AFT) created a Farmer Relief Fund, providing cash grants of up to $1,000 to help eligible farmers weather the current storm of market disruptions caused by the COVID-19 crisis. Initially, eligible applicants include small and midsize direct-market producers who sell at farmers markets or to restaurants, caterers, schools, stores or makers who use farm products.
AFT envisions an initial application round extending until April 23, with grants beginning to be made by May 1. Find details here.
To assist Maine dairy farmers who face labor shortages due to the COVID-19 outbreak, the University of Maine Extension Waldo County office is compiling a list of available people with some experience on dairy farms, especially milkers. Names and contact information will then be shared with dairy farmers requesting assistance.
Due to COVID-19's impact on daily work life of those involved in the global artificial insemination (A.I.) industry, the National Association of Animal Breeders (NAAB) has revised its schedule during the April sire evaluation week.
Given the unique circumstances related to COVID-19, along with a non-standard sire evaluation in April 2020 that includes a genetic base change, the process of making decisions and updating the bulls that will be marketed will require more time than usual.
Consequently, the public release of all sire lists – Active (A), Genomic (G) and Foreign (F) – will be delayed to Friday, April 10 (noon, Central time).
A schedule with the updated dates and times of release has been placed on the NAAB-CSS website.
NAAB is the national trade association for A.I. businesses, accounting for about 95% of dairy and beef semen sold in the U.S.
The Lanesboro (Minnesota) and Decorah (Iowa) Sales Commission Inc., announced that upcoming sales have been suspended due to COVID-19 concerns and a lack of processor participation at upcoming auctions. In an announcement posted on the company's website, April 4:
"We received notification today from several of the processors who attend our weekly auctions that they will not be at sales this week. As a result we have made the difficult decision to cancel our sales at Decorah Sales Commission, Monday, April 6th & Monday, April 13th, as well as sales in Lanesboro, Wednesday, April 8th and Friday, April 10th. During our discussions it became clear that for the time being this was the best route to take for our producers."
The company anticipates the suspension will be short term. An update will be provided on April 13.
After March 30, Equity Cooperative Livestock will temporarily suspend its regular Monday sale at the Barron, Wisconsin, market in response to the current COVID-19 situation. Sales will continue on Wednesdays at the site.
Once the current health crisis is behind us, the decision to reopen the Monday sale will be evaluated, said Tod Fleming, chief operating officer.
Equity Cooperative Livestock Sales Association is a federated cooperative with its corporate office in Baraboo, Wisconsin. Equity operates 13 locations and services producers in Illinois, Iowa, Michigan, Minnesota, South Dakota and Wisconsin.
Read also: COVID-19 and livestock auctions: Check your market.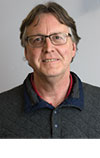 Dave Natzke

Editor
Progressive Dairy