Wisconsin dairy producers and industry members came in from the bitter cold to hear about hot topics at the fourth annual Dairy Strong conference, held at the Monona Terrace Community & Convention Center in Madison, Wisconsin, Jan. 17-18.
Topics such as advocacy, consumer trends and dairy technology were on the docket for the two-day event, along with a full slate of notable speakers including a baseball legend, cultural translator and political contributor.
'You must not be afraid of success'
Bud Selig, commissioner emeritus of Major League Baseball and founder of the Milwaukee Brewers, shared his baseball experiences as a metaphor for life, identifying leadership as being especially critical in challenging times.
Selig stressed the importance of values, relationships, vision and courage to not only achieve success but also to leave a positive mark on society. He noted both baseball and farming have tradition and history, with the potential for fleeting success. He urged producers to not be afraid of either success or failure while embracing innovation to become stronger.
"To get a baseball team in Milwaukee, we tried four times before we succeeded," Selig said. "To be a good leader, you must not be afraid to act, you must not be afraid of failure, and you must not be afraid of success."
Check out these photos from the conference.
Embrace generations and their differences
Keynote speaker Lynne Lancaster, who consults businesses about generational differences and is featured in the news media as a cultural translator, discussed the challenges and opportunities of working with different age groups.
"Business managers and owners, at first, came to us saying, 'We can't understand the gen Xers,' and then the millennials came, and now gen Z is here," Lancaster said. "The key to understanding the different generations is to understand where everyone is coming from."
The five generations in today's workplaces – and families – include traditionalists, who were born before 1946; baby boomers, born between 1946 and 1964; generation X, born between 1965 and 1979; millennials, born between 1980 and 1996; and generation Z, born between 1997 and 2013.
"When you came of age affects you. For example, the traditionalists, who grew up during the Great Depression and World War II, dealt with a lot of hard things and know how to scrimp and save," Lancaster said. "Later, when they started making more money, they didn't go out and become spendthrifts."
When managing millennials, it's important to realize they want to know what is going on and share their ideas, but Lancaster said it is vital "to find ways to partner, not parent them. They are not kids."
Dairy marketing, trade
Three dairy leaders offered state and national perspectives during a panel discussion on "Dairy economics and the future of U.S. milk marketing."
Chad Vincent, CEO of the Wisconsin Milk Marketing Board, said consumer confidence was paramount to each dairy farmer's success.
"Consumers want to know their food is safe and nutritious. They are being bombarded on social media, and they're confused about who to listen to," Vincent said. "The 'antis' are yelling loud, but we have to let them scream at each other off in the corner. We have to be able to tell our story, utilizing farmers as spokespersons, to tell the incredible, powerful stories we have."
Michael Dykes, CEO of International Dairy Foods Association, said few people outside of agriculture understand the importance of "market access" in trade agreements. Based on last year's presidential election, trade has been painted negatively in political circles, and people believe they would be better off without trade.
Chuck Conner, CEO of the National Council of Farmer Cooperatives, said the political dynamics related to trade has changed, with the momentum against trade agreements now prevailing. He urged dairy producers to use their "street credibility" to encourage members of Congress and the administration to support agricultural issues, including trade.
Wetlands, runoff rules and regulations
From the regulatory side, Wisconsin Attorney General Brad Schimel gave his take on federal issues that affect dairy farmers. He joined the fight against changes proposed by the EPA involving the designation of wetlands. While the EPA reversed its decision last summer, he said it was important to stop any additional federal overreach.
"The people of Wisconsin do not want Washington exerting more control. As attorney general, I want to assure regulations are stable for our producers and businesses," Schimel said.
There is one issue, however, where he said Washington needs to lead: immigration, an increasingly important issue for dairy farmers.
"We cannot have each state coming up with its own regulations about immigration. Immigration is a federal issue and should be decided by that level," Schimel said.
Attorney David Crass, a partner in Michael Best, reviewed the legislative history and process leading to the Dairy Business Association's (DBA's) successful lawsuit against the Wisconsin Department of Natural Resources (DNR).
While the lawsuit addressed wastewater runoff rules, it ultimately challenged the expanded regulatory authority of administrative agencies – actual and implied – often gained through court rulings on activists' lawsuits. The lawsuit asserted DNR actions were in clear violation of Wisconsin wastewater discharge standards and that rules were promulgated and enforced improperly.
Even though DBA reached a successful settlement in the lawsuit, Crass warned producers to actively manage wastewater, meeting their environmental obligations.
Panelists John Holevoet and Aaron Stauffacher, with DBA and Edge governmental affairs, and Shawn Pfaff, Pfaff Public Affairs, led a discussion designed to empower and engage dairy farmers in dairy policy lobbying efforts.
They walked participants through the lawmaking process, identifying opportunities where producers can take an active role on local, state and federal issues impacting their businesses. They noted participation as individuals can be enhanced by proactive efforts through organizations, such as DBA and Edge.
Larson honored with advocacy award
An Evansville, Wisconsin, dairy farmer was honored with DBA's advocacy award for her promotion efforts. Sandy Larson is the dairy production manager on her family's 2,400-cow dairy, Larson Acres. Larson is an active dairy promoter, hosting farm tours, breakfasts and most recently a farm-to-table dinner.
Upon receiving the award, the humble recipient said, "I don't think I do any more than other farmers. You do what's right for you, your family, your farm and your community."
Members elected to DBA and Edge boards
The DBA held its annual meeting and board member elections. New to the board as a corporate representative is Greg Siegenthaler, vice president of milk marketing and supply chain at Grande. Wisconsin dairy farmers Tom Crave of Crave Brother Farms in Waterloo, and Paul Fetzer of Fetzer Farm in Elmwood, were re-elected to their board positions.
During their annual business meeting, Edge Dairy Farmer Cooperative, formerly called Dairy Business Milk Marketing Cooperative, re-elected three board members: John Pagel of Pagel's Ponderosa Dairy, Kewaunee, Wisconsin; Todd Doornink of Jon-De Farms, Baldwin, Wisconsin; and Mitch Davis of Davis Family Dairies, Belle Plaine, Minnesota. Pagel will continue serving as the board's president.
PHOTO: Wisconsin dairy producers and industry members came in from the bitter cold to hear about hot topics at the fourth annual Dairy Strong conference. Photo courtesy of Dairy Business Association.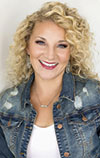 Peggy Coffeen

Editor
Progressive Dairyman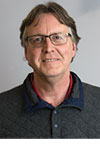 Dave Natzke

Editor
Progressive Dairyman