Hoof trimmers from across the country and around the world took a break from their chutes in order to enrich their minds and hone their skills at the 2019 Hoof Health Conference, held Feb. 21-23 in Albuquerque, New Mexico.
The event, organized by the Hoof Trimmers Association (HTA), brought together trimmers and supporting members of the industry for three days of educational forums, trade show, hands-on demonstrations, honors and entertainment.
Robert Hagevoort from New Mexico State University delivered a pre-conference workshop on dairy animal and human welfare, and the intersection of these two disciplines.
"We think so much about cows we often lose sight of the people doing the job," he explained, emphasizing the importance of proper training and communication among employees in order to instill a culture that promotes job satisfaction and fulfillment.
This includes educating employees on safe animal handling and protocols so they have the tools and knowledge to provide the highest level of animal care.
Leading the way in lameness research, Dr. Laura Solano and Dr. Gerard Cramer each took the stage to share their latest work and field observations.
Solano detailed an on-farm approach to reduce lameness, beginning with identifying risk factors in the facility and developing a plan for early detection and prompt treatment to promote the best chances of recovery. She encouraged trimmers to work with their clients to train someone on the dairy to not only identify lame cows right away but to also be ready to perform emergency treatment until the hoof trimmer returns.
Cramer offered a sneak peek at some of his current research projects through the University of Minnesota. On the human health side, hoof trimmer safety is a multipronged area he has been investigating.
Cramer's recent projects include testing personal protective gear such as face shields, eye wear and ear muffs or plugs as well as evaluating nasal swabs from trimmers to test for tetracycline resistance.
His findings did not show any significantly higher risk for methicillin-resistant Staphylococcus aureus (MRSA) among the trimmers tested.
On the animal health side, Cramer and his team are looking at the link between ketosis, lesions and lameness, along with correlations to reproduction.
Other keynote speakers included Dr. Chuck Guard from Cornell University and consultants Todd R. Ward with Direct Dairy Nutrition Services LLC/Cows Come First LLC and Dr. Tom Fuhrmann with DairyWorks Management System.
In addition, trimmers heard from their fellow members in several panels that addressed topics such as safety, business growth and development, and trimming methods.
The HTA also took time to honor some of its members for their service and achievements. Two men were recognized for dedication to cows, clients and the association throughout their trimming careers: Richard Weingart from Connecticut and Bill Mink from Virginia.
During the conference, the HTA held its annual meeting, welcoming in Mark Burwell as association president-elect as Philip Spence's term ended.
The board also brought on three new members: Steve Wunderlich, Justin Addy and Chris Viljoen. The next Hoof Health Conference will take place July 22-25, 2020, in Akron, Ohio.
PHOTO 1: Incoming and outgoing HTA board members: Front (left to right): Gary Buchholz, Chris Viljoen, Vic Larson, Dick West, Steve Wunderlich. Back (from left to right): Justin Addy, Philip Spence, Mark Burwell, Chris Weingart.
PHOTO 2: Trimmers learned about new technologies during the Hoof Health Conference trade show.
PHOTO 3: HTA President Philip Spence (right) presented Richard Weingart and Bill Mink with lifetime achievement awards. Photos by Peggy Coffeen.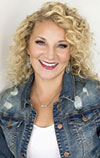 Peggy Coffeen

Editor
Progressive Dairy