Exhibitors and attendees can make their plans to meet up at The Tanbark for a tasty meal or refreshing beverage without ever leaving the World Dairy Expo grounds.
New last year, The Tanbark was created to be a casual meeting place where people could dine, socialize or just pull up a chair and take a rest. According to Crystal Ripp, expo trade show manager, the bar and grill was well received in its inaugural year.
"In its first year, The Tanbark was considered a great success," Ripp says. "It answered the demand for more food options and dining space at WDE, especially on the north end of the grounds."
Located on the east end of the Sale Pavilion, The Tanbark serves up fresh food with a Wisconsin flair. Diners can enjoy beer cheese soup, a fresh farm-to-table salad or choose between two hearty hot sandwich options: prime rib or brisket. And they don't have to miss a moment of the cattle show action thanks to large screens running live ExpoTV.
"The size of The Tanbark has been doubled for 2018, making more space for impromptu meetings, a sit-down meal or simply a place to relax, sip a cocktail and watch the show outside of the show ring," Ripp adds. "Additionally, the meal service has been extended later in the afternoon, and the space has been enhanced to feel more comfortable and accommodating."
Adding to the hospitality, each evening a different company will sponsor a "happy hour" from 4 to 6 p.m. Attendees are welcome to meet and mingle with the sponsoring company's representatives while enjoying drinks and snacks.
PHOTO: The Tanbark. Courtesy photos.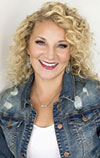 Peggy Coffeen

Editor
Progressive Dairyman