USDA has backtracked a bit after five consecutive previous monthly reports forecasting milk production reductions in 2017. Growth in milk per cow, which has been slow, is expected to pick up the pace, more than offsetting a slower rate of herd expansion.
Based on the September World Ag Supply and Demand Estimates (WASDE) report, anticipated milk production in 2017 was raised 300 million pounds from last month's forecast, to 216 billion pounds. If realized, 2017 production would be up about 1.7 percent from 2016's total of 212.4 billion pounds.
Looking ahead to 2018, the USDA forecast production at 220.1 billion pounds, down 200 million pounds from last month's estimate. If realized, 2018 production would be up about 1.9 percent from 2017's estimate.
The outlook for both fat-basis and solids-basis exports was reduced. Projected cheese prices were raised for 2017, but those gains were offset by weaker butter, whey and nonfat dry milk prices. For 2018, all dairy product prices are expected to decline.
As a result, the Class III midpoint price forecasts were $16.15 per hundredweight (cwt) in 2017 and $16.50 per cwt in 2018. Class IV midpoint price forecasts for 2017 and 2018 were $15.55 and $15.65 per cwt, respectively. The projected all-milk midpoint price is $17.80 per cwt for 2017 and $18.05 per cwt for 2018.
Beef outlook
The USDA also reversed course on the forecast for 2017-2018 beef production. The change reflects a slower pace of fed cattle marketings, although cow slaughter is expected to be higher to end 2017. For 2018, the beef production forecast is lowered, as a slower rate of placements during the second half of 2017 is expected to result in reduced steer and heifer slaughter in the first half of 2018.
Nonetheless, projected fed cattle prices were reduced in 2017 and 2018. The USDA forecasted fourth-quarter 2017 prices to drop nearly $20 to $25 per cwt from the second-quarter average of $133 per cwt, with only a slight improvement in the first half of 2018.
Feed outlook
With Hurricanes Harvey and Irma, USDA crop data collection was also impacted and will be updated again in October.
In its September Crop Production report Crop Production report, the USDA forecast the 2017 corn harvest at 14.18 billion bushels, down 6 percent from last year, but up less than 1 percent from the August forecast. Area harvested for grain is forecast at 83.5 million acres, unchanged from the August forecast but down 4 percent from 2016. Based on conditions as of Sept. 1, yields are expected to average 169.9 bushels per acre, up 0.4 bushel from the August forecast but down 4.7 bushels from 2016. If realized, this will be the third highest yield and production on record for the U.S.
With larger supplies and higher ending stocks, the projected 2017-2018 season-average corn price received by producers was cut, in a range of $2.80 to $3.60 per bushel, with a midpoint at $3.20 per bushel. The 2016-2017 average was about $3.35 per bushel.
Soybean production is forecast at a record 4.43 billion bushels, up 1 percent from August and up 3 percent from last year. Based on Sept. 1 conditions, yields are expected to average 49.9 bushels per acre, up 0.5 bushel from last month but down 2.2 bushels from last year. U.S. area for harvest is forecast at a record-high 88.7 million acres, unchanged from August, but up 7 percent from 2016.
The 2017-2018 U.S. season-average soybean price is forecast in a wide range of $8.35 to $10.05 per bushel, or $9.20 per bushel at the midpoint. The 2016-2017 average was $9.50 per bushel.
Season-average 2017-2018 soybean meal prices are forecast at $290 to $330 per ton ($310 per ton midpoint), down from last month's projections. The soybean meal price averaged $320 per ton in 2016-2017.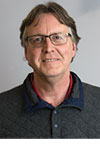 Dave Natzke

Editor
Progressive Dairyman
Before commenting on our articles, please note our Terms for Commenting.