Citing declining milk cow numbers – which will be partially offset by stronger milk output per cow – the USDA's November World Ag Supply and Demand Estimates (WASDE) report cut milk production forecasts for both 2018 and 2019. However, the outlook for less milk didn't translate into improved milk price projections for either year.
USDA's 2018 milk production estimate now stands at 217.9 billion pounds, down 200 million pounds from last month's forecast. That would be up just 1.1 percent from 2017's production total of 215.5 billion pounds.
USDA reduced 2018 projected average milk prices (midpoint of range) between 5 cents and 15 cents per hundredweight (cwt) to: Class III – $14.75 per cwt; Class IV – $14.20 per cwt; and all-milk – $16.25 per cwt.
For 2019, the USDA cut its milk production forecast to 220.9 billion pounds, about 500 million pounds less than October's forecast. If realized, it would be up about 1.4 percent from the level forecast for 2018.
In its price projections for 2019, the USDA forecast averages will improve about 75 to 80 cents from 2018, but come in below 2017 averages. Projected prices are (midpoint of range): Class III – $15.60 per cwt; Class IV – $14.85 per cwt; and all-milk – $17.15 per cwt.
Coming up: The USDA's October 2018 Milk Production report will be released Nov. 19.
Beef outlook
Both 2018 and 2019 beef production forecasts were lowered from last month due to lower expected fourth-quarter 2018 and first-half 2019 fed cattle slaughter. Projected cattle prices were raised for the fourth quarter of 2018 and the first half of 2019.
Feed outlook
The USDA's monthly Crop Production report was released simultaneously with the WASDE report, providing an update on crop harvest estimates and offering some insights into dairy feed costs.
• Corn: U.S. corn production was forecast at 14.6 billion bushels, down 1 percent from the October forecast and up less than 1 percent from last year. Area harvested for grain was forecast at 81.8 million acres, unchanged from the previous estimate.
Based on conditions as of Nov. 1, yields were expected to average 178.9 bushels per acre, up 2.3 bushels from 2017. If realized, this will be the highest yield and second-highest production on record for the U.S. Record-high yields are forecast for Alabama, Illinois, Indiana, Kentucky, Michigan, Nebraska, New York, Ohio, South Dakota and Tennessee.
The WASDE outlook reduced corn for feed and residual use and exports, with smaller ending stocks. The projected 2018-19 season-average corn price received by producers was raised 10 cents to $3.60 per bushel at the midpoint. That would be up from $3.36 per bushel in 2017-18.
• Soybeans: U.S. soybean production was forecast at a record 4.6 billion bushels, down 2 percent from the October forecast but up 4 percent from last year. Area for harvest was forecast at 88.3 million acres, down slightly from October and down 1 percent from 2017. Based on Nov. 1 conditions, yields were expected to average 52.1 bushels per acre, down 1 bushel from last month but up 2.8 bushels from last year. If realized, the forecasted yield will be a record high in Illinois, Indiana, Kentucky, Mississippi, Nebraska, New York, Ohio, Pennsylvania and Virginia. The WASDE outlook reduced soybean exports and increased ending stocks.
Projected 2018-19 marketing-year average prices paid to growers for soybeans were narrowed, but left unchanged at the midpoint. The soybean price was forecast at $8.60 per bushel; the soybean meal price forecast, in a range of $290 to $330 per ton, yields a midpoint of $310 per ton. That's down from $345 per ton in 2017-18.
• Cottonseed: With hurricanes impacting the Southeast and tropical storms bringing significant rainfall to Texas, harvested area for all cotton was expected to total 10.4 million acres, down 1 percent from October and down 7 percent from 2017. The most recent USDA Crop Progress report continued to lower cotton crop conditions, which fell to the lowest rating for early November since 2011, according to Nigel Adcock with Cottonseed LLC.
USDA adjusted the cottonseed harvest lower to 5.8 million tons, nearly 10 percent less than the 2017 harvest but in line with 2018-crop industry estimates.
Even with that reduction, Adcock said cottonseed harvest estimates for North Carolina, South Carolina, Georgia, Alabama and Florida may still be too high. Field scouts indicate seed losses of between 100 to 200 pounds per acre in southern Alabama and Georgia. However, gins are reporting the seed-to-lint ratio is improving in bales currently being ginned when compared to earlier varieties.
The latest Crop Production report did not update estimates for hay.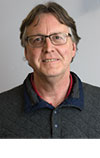 Dave Natzke

Editor
Progressive Dairyman
Before commenting on our articles, please note our Terms for Commenting.