The USDA's September World Ag Supply and Demand Estimates (WASDE) report reduced the 2018 milk production forecast by another 100 million pounds, but raised the 2019 forecast by an equal amount.
Citing slightly lower milk cow numbers and a slower rate of growth in milk per cow in the third quarter, the USDA's 2018 milk production estimate now stands at 217.8 billion pounds. That would be up just 1.1 percent from 2017's production total of 215.5 billion pounds.
Based on current estimates, USDA raised 2018 projected average prices (midpoint of range) about 20 to 35 cents per hundredweight (cwt) compared to a month ago. Projected annual average prices for 2018 are: Class III – $14.95 per cwt; Class IV – $14.20 per cwt; and all-milk – $16.40 per cwt.
For 2019, the USDA bumped its September milk production forecast to 221 billion pounds, about 100 million pounds more than August's forecast, based on the expectation of slightly higher cow inventories. If realized, it would be up about 1.4 percent from the level forecast for 2018. In its price projections for 2019, the USDA forecast (midpoint of range): Class III – $15.70 per cwt; Class IV – $14.85 per cwt; and all-milk – $17.25 per cwt. Those estimates are up 25 to 55 cents from last month's forecast, but remain weaker than prices seen in 2017.
Coming up: The USDA's August 2018 Milk Production report will be released Sept. 19.
Beef outlook
The annual beef production forecast was unchanged, with increases in second-half cattle slaughter offset by lighter expected carcass weights. The third-quarter fed steer price forecast was raised based on current price strength, but the fourth-quarter price forecast was reduced as the pace of marketings increases.
Feed outlook
The USDA's monthly Crop Production report was released simultaneously with the WASDE report, providing additional insights on dairy feed costs.
U.S. corn production is forecast at 14.8 billion bushels, up 2 percent from August and up 2 percent from last year. Area harvested for grain is forecast at 81.8 million acres, unchanged from the August forecast, but down 1 percent from 2017.
Based on conditions as of Sept. 1, yields are expected to average 181.3 bushels per acre, up 2.9 bushels from the August forecast and up 4.7 bushels from 2017. If realized, this will be the highest U.S. yield on record. Objective yield data indicate the highest number of ears on record for the combined 10 states (Illinois, Indiana, Iowa, Kansas, Minnesota, Missouri, Nebraska, Ohio, South Dakota and Wisconsin).
With increased corn production, the USDA also forecast higher ending stocks despite increases in domestic use and greater exports. The projected season-average corn price received by producers was reduced 10 cents at the midpoint to $3.50 per bushel.
U.S. soybean production was forecast at a record 4.69 billion bushels, up 2 percent from August and up 7 percent from last year. Area for harvest was forecast at 88.9 million acres, unchanged from August but down 1 percent from 2017. Based on Sept. 1 conditions, yields are expected to average a record-high 52.8 bushels per acre, up 1.2 bushels from last month and up 3.7 bushels from last year. Objective yield data for the combined 11 major soybean-producing states (Arkansas, Illinois, Indiana, Iowa, Kansas, Minnesota, Missouri, Nebraska, North Dakota, Ohio and South Dakota) indicate a higher pod count compared with the previous year.
Soybean ending stocks are projected at 845 million bushels, up 60 million bushels from last month. Projected 2018-19 marketing-year average prices paid to growers for soybeans remain in a wide range ($7.35 to $9.85 per bushel) but was reduced 30 cents per bushel to $8.60 per bushel at the midpoint. The soybean meal price forecast, in a range of $290 to $330 per ton, is down $5 at the midpoint.
The Crop Production report did not update 2018 dry hay production estimates.
California Class 1 price reports end on high note
The California Department of Food and Agriculture (CDFA) released its final Class 1 milk price reports as the state's dairy producers transition to a Federal Milk Marketing Order (FMMO).
The October Class 1 price is $18.13 per cwt for the north and $18.40 for the south. Both are $1.26 more than September and about a dime more than October 2017. The October prices are the highest since November 2017.
Through the first 10 months of 2018, the north average is $16.40 per cwt; the south average is $16.67 per cwt. They are about $1.54 per cwt less than the same period in 2017.
With the move to a FMMO, future price announcements for Class I milk in California will be issued by the USDA.
July dairy products report
July U.S. milk production rose just 0.4 percent, but a greater portion of that milk was sent to cheese vats. A summary of July 2018 dairy product production compared to the previous month and year follows:
Total cheese output (excluding cottage cheese) was 1.09 billion pounds, up 3.7 percent from July 2017 and 2.7 percent more than June 2018.
Italian-type cheese production totaled 464 million pounds, 2.6 percent above July 2017 and up 3.2 percent from June 2018.
American-type cheese production totaled 440 million pounds, up 6.1 percent from July 2017 and 2.3 percent more than June 2018.
Butter production was 136 million pounds, 0.5 percent more than July 2017 but 4.4 percent less than June 2018.
Compared to the same month a year earlier:
Nonfat dry milk production was 147 million pounds, down 3.4 percent.
Skim milk powders production was 47.6 million pounds, down 0.5 percent.
Dry whey production was 91.4 million pounds, down 9 percent.
Whey protein concentrate production was 40.3 million pounds, down 2.1 percent.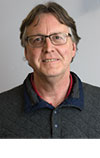 Dave Natzke

Editor
Progressive Dairyman