For U.S. dairy farmers, 2019 was dominated by two things many probably wished they had a little more control over: the weather and the government.
On the weather front, some regions saw lengthy periods of drought come to an end, washed away by excess moisture and cool temperatures. If seeds got in the ground and crops didn't take a hit on quantity, they probably did on quality. Time in the tractor planting and harvesting was replaced by time spent filling out "prevent plant" and disaster payment forms and crop insurance claims. Dairy farmers got to know their county USDA Farm Service Agency staff on a first-name basis.
U.S. milk production growth slowed before ending an 11-month streak of growth of under 1% in September. U.S. cow numbers fell to a 43-month low in September (the latest estimates available at Progressive Dairy's deadline). In April, U.S. average replacement cow prices fell to just $1,140 per head, a two-decade low and $980 per head less than the last peak of $2,120 in October 2014.
By year's end, milk prices had moved to the highest levels since 2014. The improvement came too late for many, and our dairy family got smaller. The number of commercial dairy farmers started the year at 37,468, down 2,731 from the year before. The high exodus rate continued. Specialists and organizations increased attention on farmer and family stress and farm suicides.
Plant-based alternatives made inroads into consumer menus, replacing some dairy and beef. Animal rights activists used familiar tactics (undercover videos) at some high-profile targets.
The Fed raised – and then lowered – interest rates. Politics was a circus. A year after the U.S.-Mexico-Canada trade agreement had been negotiated, Congress hadn't touched it, although some held out hope it could be ratified by the end of the year. Promises of other trade agreements with Japan and China forecast bright things for U.S. agriculture and dairy, but details were cloudy. Immigration reform mainly focused on a wall, and more dairy farmers considered robots.
As we wrap up another year and decade, following are some of the things that impacted dairy producers in 2019.
Dairy-related programs suspended during government shutdown
In an omen of things to come, politics impacted dairy as the new year broke, casting a long shadow that grew darker at the year's end. Unable to resolve federal budget disagreements that included President Trump's request to fund a U.S.-Mexico border wall, the federal government shut down for 35 days, the longest shutdown in the country's history. As a result, several USDA programs impacting dairy farmers were curtailed or suspended.
With USDA employees furloughed, sales of margin protection program policies – the Dairy Revenue Protection (Dairy-RP) and Livestock Gross Margin for Dairy (LGM-Dairy) – were suspended. Reports issued by the USDA's National Ag Statistics Service (NASS) were not being issued, leaving the agency unable to calculate Margin Protection Program for Dairy (MPP-Dairy) indemnity payments. Rules to implement the Dairy Margin Coverage (DMC) program, approved in the 2018 Farm Bill, were slowed.
After evaluating funding accounts not impacted by the impasse over budget appropriations, the USDA temporarily recalled all of the more than 9,700 USDA Farm Service Agency (FSA) employees in late January to administer programs impacting farmers. Later in January, a continuing resolution that funded government agencies and programs was approved by Congress, ending the stalemate and allowing all USDA functions to resume – and try to catch up.
House Agriculture Committee leadership flips
With the 2018 mid-term election changing the majority party in the U.S. House of Representatives, leaders of the House Agriculture Committee swapped positions during the 116th Congress.
As the new majority, Democrats selected U.S. Rep. Collin Peterson (D-Minnesota) as chair of the committee. Peterson previously served as House Ag Committee chair in 2007-11, and served as ranking member in 2011-18. Former committee chair U.S. Rep. Mike Conaway (R-Texas) took over as the ranking member.
With the change, Democrats also assumed a majority of seats and took over leadership of each ag subcommittee and other House committees with oversight on programs affecting dairy.
USDA amends Class I skim milk price formula
Despite the government shutdown, dairy provisions approved in the 2018 Farm Bill moved toward implementation, including one impacting how U.S. dairy farmer milk prices are calculated under the Federal Milk Marketing Order (FMMO) system. The USDA announced an amendment to the Class I skim milk price formula, effective May 1, 2019.
Previously, the Class I skim milk price was calculated using the "higher of" the monthly advanced pricing factors for Class III or Class IV skim milk, which reflect dairy product survey prices for the two weeks prior to the price announcement, plus the applicable adjusted Class I differential. Because market prices for these surveyed products fluctuate, the "higher of" factor used to determine the Class I skim milk price can change, increasing risk and uncertainty associated with hedging.
The new formula uses the average of the monthly Class III and Class IV advanced pricing factors, plus 74 cents per hundredweight, plus the applicable adjusted Class I differential.
Georgia added as a 'major' dairy state
Georgia was added to the list of states included in USDA National Ag Statistics Service monthly milk production and milk price reports, beginning in June. Citing recent Census of Agriculture information, the USDA said adding Georgia to the monthly estimating programs will result in better coverage of the southeastern U.S. dairy industry. Previously, Florida and Virginia data was reported on a monthly basis.
Based on 2018 USDA annual dairy statistics, Georgia ranked 25th in cow numbers, 23rd in milk production per cow, 23rd in total milk production and 26th in the number of dairy herds licensed to sell milk.
Labels: Unfinished business
Efforts to regulate use of dairy terms on plant-based imitation products, which had gained momentum in 2018, spun their wheels in 2019.
In January, the FDA concluded a comment period exploring the issue of consumer confusion regarding the nutritional content of dairy products versus plant-based imitators. In February, NMPF filed a citizen petition, offering its own roadmap offering solutions to how public health, product integrity and free speech could be protected through updated regulations.
The National Milk Producers Federation (NMPF) marked the one-year anniversary of then-FDA Commissioner Scott Gottlieb's famous observation that "almonds don't lactate" by reminding the agency it still has not resolved the issue and that citizens who heeded its call for comments with thoughtful responses deserve answers.
A national survey was commissioned by NMPF and conducted by IPSOS, a global market research and consulting firm. Survey results indicated 61% of consumers believe the FDA should restrict non-dairy beverage companies from using the term "milk" on their product labels. Only 23% said the FDA should not limit the term "milk" to dairy products, while 16% were uncertain.
"FDA's longstanding inaction on enforcing its own standards of identity is perpetuating the marketing of products using milk and dairy terms when those products don't match the nutritional content of the dairy products they are imitating," said Jim Mulhern, president and CEO of NMPF. "Dairy farmers have never called for bans on fake-food competitors, nor have they called for market censorship. They do want the FDA to enforce its own rules defining what a product is and what it isn't, in keeping with similar standards enforced in other countries around the globe. The clock is still ticking. We are not going away."
Dean Foods explores options
Following plant closures and discontinuation of dairy farm milk contracts in 2018, Dean Foods' financial challenges continued in 2019. The largest processor and direct-to-store distributor of fresh fluid milk and other dairy case products in the U.S., Dean has 60 manufacturing facilities and a fleet of more than 5,000 trucks.
In February, the company announced it would explore potential strategic business alternatives, including staying its current course, selling off assets, forming joint ventures, selling the business or a combination of any of those. In September, following a six-month review, the Dean board told investors a standalone operating plan, under the leadership of Eric Beringause, who was appointed as president and CEO at the end of July, would provide the best opportunity to enhance long-term shareholder value. Shares of the Texas-based milk processor fell following the announcement: 1,000 shares of stock valued at $15,800 in September 2014 were valued at $1,120 in early September 2019.
In October, Dean Foods announced it was ending its long-term membership in the International Dairy Foods Association (IDFA), saying the dairy processor trade organization had failed to take a strong stance on labels involving plant-based dairy alternatives.
EPA repeals WOTUS rule
U.S. agriculture's multiyear battle against federal Clean Water Act (CWA) regulations coalesced on two related tracks: within the EPA and in the federal court system. First, some history – because you can't get to 2019 without going through 2015.
Deeply unpopular ever since it was put into effect in June 2015, the CWA's Waters of the U.S. (WOTUS) rule faced muddy waters almost immediately after it was implemented. Legal challenges created a patchwork of enforcement, and in 2017 an executive order from President Trump ordered a review of the law with the intent of rescinding or revising it. The EPA initiated a two-step repeal-and-replace process and, in early 2018, finalized a two-year application delay – a decision that was challenged in court.
In December 2018, the EPA proposed a revised definition of WOTUS and, in February 2019, published it in the Federal Register and opened a public comment period on the proposal. Later in the year, two U.S. district courts, the Southern District of Texas, in May, and the Southern District of Georgia, in August, found the 2015 rule suffered from "procedural and substantive errors."
In October 2019, the EPA and Army Corps of Engineers published a final rule repealing the 2015 rule, restoring the regulatory text that existed prior to 2015. The final rule is scheduled to become effective on Dec. 23, 2019.
New law raises debt limits as Chapter 12 bankruptcy filings rise
In recognition of financial struggles faced by U.S. farmers, President Trump signed the Family Farmer Relief Act of 2019 in late August. The law more than doubled the debt limit – to more than $10 million – a farmer could hold and still remain eligible for protection under Chapter 12 of the U.S. bankruptcy code.
Designed for family farmers with "regular annual income," Chapter 12 bankruptcy allows financially distressed farmers to restructure financials and propose a repayment plan – usually over a three- to five-year period – to avoid a liquidation of assets or foreclosure.
According to analysis by the American Farm Bureau Federation (AFBF), there were 535 Chapter 12 filings for the year ending June 30, 2019, up 13%, or 60 bankruptcies, from the year before and the highest total since 2012. Major dairy states, including Wisconsin, Minnesota and Kansas, were among those showing the largest increases.
California FMMO and QIP
After a lengthy process that started in 2015, California moved into the Federal Milk Marketing Order (FMMO) system at the end of 2018. In early 2019, California dairy farmers unhappy with a separate, state-administered Quota Implementation Plan (QIP) sought to have it terminated.
California's quota system came about in the late 1960s as a means of compensating milk producers selling into the higher Class I market. A stand-alone QIP, approved in a statewide referendum in 2017, established an equivalent assessment on all grade A milk producers whether their milk was pooled on the FMMO or not. Quota certificate holders receive payments above the state blend price for the amount of milk covered by their quota certificate.
The "Stop QIP Dairy Tax" coalition, which estimated the total payments were equal to about $12 million per month, initiated a petition drive seeking a referendum to consider termination of the QIP. However, the petition fell short of the qualified signatures necessary and was denied in May.
In July, the United Dairy Families of California initiated a multiphased approach to find a resolution. Phase 1, starting in late July, sought ideas and input from all producers and interested parties. Phase 2 began in late October, with meetings to take producer feedback on all options raised during the previous phase. Entering the final months of 2019, Phase 3 will provide legal and economic analysis of potential options. During Phase 4, information gathered from the hearings and industry surveys will determine which single proposal is favored by the majority, followed by adoption in Phase 5.
Meanwhile, the Stop QIP Dairy Tax coalition resumed its petition drive to end the program.
Lawsuits last a decade
Two lawsuits with roots dating back at least a decade made the news in 2019: One was settled, while the other will likely stretch into 2020.
In May, the U.S. District Court Eastern District of California approved a $40 million settlement agreement related to misreporting of nonfat dry milk prices that negatively affected the milk prices paid to dairy farmers. Under that agreement, about 26,000 U.S. dairy farmers split approximately $26 million. (Lawyers get about $13 million.)
The lawsuit, originally filed in 2009, alleged DairyAmerica Inc., a federated marketing cooperative and the largest U.S. marketer of nonfat dry milk, had submitted erroneous price reports on sales in 2006-07. The price reports were used in formulas to set milk prices paid to farmers under the FMMO, and the USDA calculated the errors reduced U.S. dairy farmer income by about $50 million. Plaintiffs in the case calculated the damages at about $83 million.
An antitrust lawsuit involving Northeast U.S. dairy farmers and Dairy Farmers of America (DFA) apparently will stretch into a second decade. In a ruling on Sept. 27, U.S. District Judge Christina Reiss, in the U.S. District Court for the District of Vermont, allowed the case to proceed to trial, likely in 2020.
Plaintiffs involved in the lawsuit include about 115 dairy farmers operating within the Northeast FMMO. Those farmers opted out of a previous class-action lawsuit settlement agreement with DFA. That class-action lawsuit was initially filed in 2009 against Dean Foods and DFA. Dean Foods subsequently agreed to a separate $30 million settlement in 2011, and a final $50 million settlement agreement with DFA was approved in June of 2016.
Plaintiffs in the ongoing lawsuit allege DFA and others conspired to monopsonize milk marketing in the Northeast. (A monopoly is defined as a situation where there is a single supplier of a good or service; a monopsony is defined as a situation where there is a single buyer.)
Managing milk supplies
Although federal dairy safety net programs were strengthened, efforts to change dairy policies related to production and pricing did not end in 2019. And a large co-op in the Northeast announced a base program to limit milk production growth with its membership.
In early March, the National Farmers Organization proposed a "Structured Dairy Pricing" program. The program would require all milk marketed in the U.S. to be pooled on a FMMO or, ideally, creation of a single national FMMO. Under the proposal, once the FMMO blend price is established, each dairy farmer would receive a premium of approximately $4 per cwt on the first tier of production, set at 1 million pounds of milk marketed each month. The remaining amount of money pooled on the FMMO each month would be equally allocated on a per-hundredweight basis for the rest of the milk pooled that month.
Also last spring, the Wisconsin Farmers Union conducted a nationwide "Dairy Together Roadshow" to build support for supply management, including a version of the Dairy Price Stabilization Plan (DPSP) originally proposed in the 2014 Farm Bill. Through the DPSP, farmers who choose to expand beyond an allowable growth rate must pay a market access fee. That fee would then be distributed among all the farmers who chose not to expand.
This fall, a special task force of the American Farm Bureau Federation (AFBF) released a report detailing recommended FMMO reforms. Among them: eliminating bloc voting by dairy cooperatives on proposed FMMO changes, changing product pricing formulas by implementing variable manufacturing or "make" allowance deductions for processors and expanding the USDA's mandatory price reporting survey to include more information.
In October, Agri-Mark, one of the Northeast's largest dairy cooperatives, announced it will implement a base program, effective Jan. 1, 2020. Each dairy operation's annual base will be calculated using the highest monthly production total during the past three years, multiplied by 12. Then, any production over the monthly average will be subject to a $5-per-cwt penalty to help cover the co-op's milk balancing and plant operations costs. The base program will be reviewed annually. Smaller producers will also have established bases, but they will not be impacted by the $5-per-cwt penalty until they produce more than 2 million pounds of milk per year.
Consumption: 'Death of dairy' is greatly exaggerated
The USDA released dairy product consumption estimates for the year before and, despite the ongoing challenges of declining fluid milk consumption, the picture of the health of the dairy industry is much brighter than the doom and gloom conjured from selective use of data. So while a four-decade decline in fluid milk consumption continued in 2018, overall U.S. per-capita dairy product consumption rose from the year before.
Annual USDA data shows 2018 U.S. per-capita consumption of dairy products (on a milk-equivalent, milkfat basis) increased 1 pound from the 2017's revised estimate, to 646 pounds. The small increase in 2018 reversed a 1-pound decline in 2017. Per-capita dairy product consumption has jumped 38 pounds in the past five years, from 608 pounds in 2013 to 646 pounds in 2018.
While overall per-capita dairy product consumption trended upward, consumption of fluid products has declined both in terms of volume and as a percentage of total dairy product consumption.
U.S. per-capita consumption of fluid milk was estimated at 146 pounds in 2018, down 4 pounds from 2017 and down more than 50 pounds in the past two decades. U.S. per-capita fluid milk consumption is now down more than 100 pounds since 1975, when it averaged 254 pounds.
As a percentage of total U.S. dairy product consumption, fluid products have slipped from nearly 46% in 1975 to just over 22% in 2018.
However, whole milk continues to be the bright spot in fluid consumption, with total sales volume up for a fifth consecutive year.
The milk equivalent of cheese consumption has been greater than fluid milk since the mid-1980s, and indications are 2018 U.S. cheese consumption (excluding cottage cheese) set another record high, at almost 38 pounds.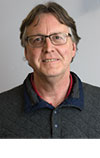 Dave Natzke

Editor
Progressive Dairy