Less than 10 days remain for U.S. dairy farmers to enroll in the Dairy Margin Coverage (DMC) program for 2019. Then, three weeks later, the DMC enrollment period opens for 2020.
The USDA's Farm Service Agency (FSA) provided an update on DMC enrollment and indemnity payments, with reminders of some crucial dates ahead.
Important dates
Sept. 20, 2019 – This is the date sign-up for the 2019 DMC program closes at local USDA FSA offices. Producers may enroll for one year (2019) or for the full five-year length (2019-23) of the program at a reduced premium rate. It's also the deadline to request a refund of Margin Protection Program for Dairy (MPP-Dairy) premiums. Dairies that purchased additional coverage over $4 per hundredweight (cwt) during MPP-Dairy can choose between a 50% cash refund or a 75% refund of net MPP-Dairy premiums to be used for future DMC premiums.


Oct. 7 – Dec. 13, 2019 – This is the period dairy producers can sign up for 2020 coverage under DMC. Producers who locked in coverage in the 2019 sign-up must certify the operation is producing and commercially marketing milk and pay the annual administrative fee during the 2020 enrollment period.


Dec. 6, 2019 – This is the date for participating dairy operations who had an intergenerational transfer between 2014 and 2019 to take advantage of a one-time opportunity to increase their established production history during the 2019 and 2020 annual coverage election periods. Retroactive payments based on the increased production history will apply for 2019 and not prior years.
A dairy operation may add to their approved production history for an intergenerational transfer when a spouse, child or grandchild join a participating dairy operation. Nonlineal relatives, such as siblings, cousins, nieces or nephews, that join the operation will not be eligible for a production history increase.
The increase to the established production history of the participating dairy operation will be determined based on multiplying both the national rolling herd average data for the current year in effect at the time of the intergenerational transfer and the quantity of cows purchased by the joining family member within 60 days of joining the dairy operation. For an intergenerational transfer to be recognized by FSA, the requesting dairy operation will meet all eligibility requirements including an ownership provision for those entering the business.
Applications for an intergenerational transfer must be approved by the local FSA county committee.
Enrollment, payment tupdates
As of Sept. 9, 19,132 dairy operations had signed up for the DMC program (Table 1). That number represents about 71% of the 26,832 dairy operations with established milk production history and about 71% of the milk production history.
According to the USDA, about half of the producers have signed up for the full five-year length of the program to take advantage of the 25% premium discount by locking in five years of margin protection coverage.
"Over 19,100 operations have signed up for DMC since the new program opened enrollment on June 17," said FSA Administrator Richard Fordyce. "DMC is a great risk management tool that protects against narrowing margins caused by down turns in the market and increased feed costs. I encourage farmers who have not yet enrolled to sign up as soon as possible."
Through Sept. 9, Wisconsin has seen the highest number of dairy operations enrolled at 5,201, followed by Minnesota (2,064), New York (1,974), Pennsylvania (1,691) and Ohio (787).
DMC provides coverage retroactive to Jan. 1, 2019, with applicable payments distributed to eligible dairy farmers after they enroll. All those selecting coverage at the Tier 1/$9.50 per cwt level are ensured coverage for the first seven months of the year.
Read: July DMC margin improves, leaving smaller indemnity payment.
For example, a dairy operation that chooses to enroll for 2019 an established production history of 3 million pounds (30,000 hundredweights or cwt) and elects the $9.50 per cwt coverage level on 95% of production will pay $4,275 in total premium payments for all of 2019 and receive $15,437.50 in DMC payments for all margin payments announced to date. Additional payments will be made if calculated margins remain below the $9.50 per cwt level for any remaining months of 2019. All payments are subject to a 6.2% sequestration deduction.
The August margin and indemnity payment will be announced Sept. 27. Current milk and feed price projections indicate there will not be an indemnity payment at any level for August.
DMC payments are estimated at about $257.7 million for those selecting 2019 coverage. As of Sept. 9, the average indemnity payment for all operations enrolled was more than $13,460 (Table 2).
Among individual states, Wisconsin producers received a total of $62.31 million and an average of $11,980. New York and Minnesota producers received about $23 million in total payments and averaged $11,939 and $11,145, respectively.
In contrast, California and Idaho producers, with a higher percentage of operations protecting milk volumes closer to the Tier 1 5-million-pound cap, received an average of $25,819 and $22,571, respectively, even though state totals were substantially lower. As noted above, all payments are subject to a 6.2% sequestration deduction.
Information resources
FSA has launched a new website, enabling data searches of DMC enrollment, total payments and average payments by state.
To assist producers in making coverage elections, the USDA partnered with University of Wisconsin – Madison to develop a DMC decision support tool, which can be used to evaluate various scenarios using different coverage levels through DMC.
For more information, visit the DMC website, or contact your local USDA service center.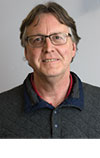 Dave Natzke

Editor
Progressive Dairy