USDA's semiannual estimate of cattle inventories indicates there were fewer dairy cows and replacement heifers to start the new year.
As of Jan. 1, 2020, U.S. dairy herds contained about 9.335 million dairy cows that calved in 2019, down about 18,800 from a year earlier and the smallest total since 2016 (Table 1).
Combined, dairy herds in Texas, Idaho and Colorado had 67,000 more cows than a year earlier. In contrast, herds in Pennsylvania, Arizona and Wisconsin were down a combined 47,000 head from Jan. 1, 2019.
(Detailed statistical analysis of state and national dairy herds and milk production will be featured in the April 1, 2020, issue of Progressive Dairy.)
Looking at potential replacements, there were about 4.637 million dairy heifers weighing 500 pounds or more, down 64,500 from a year earlier and the lowest number to start a year since 2014. That averages out to be about 49.7 heifers per 100 cows, also the smallest ratio since 2014.
Of the dairy replacement heifers, 2.931 million head are expected to calve in 2020, down about 74,300 from 2019. As of Jan. 1, 2020, there were 31.4 replacements expected to calve for every 100 cows currently in the herd, the smallest percentage since 2009.
In addition to part of the U.S. dairy herd being crossbred to beef, increased cow culling has played a role in shrinking numbers. The USDA estimated 3.224 million dairy cows were slaughtered in 2019, the highest total since 1986, the year of a federal whole-herd buyout program. As a percentage of the dairy herd, about 34.5% were slaughtered in 2019 compared to 33.5% the year before.
The inventories are based on data compiled by the USDA from about 24,000 dairy and beef operations during the first half of January.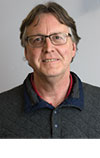 Dave Natzke

Editor
Progressive Dairy