It's an overused word, but "volatility" certainly reflects the past year when it comes to dairy numbers. However, an even more dominant phrase – likely unheard by most people before 2020 began – came to not only influence but also represent the year: "Out of an abundance of caution."
An optimistic start
Dairy's year of 2020 actually started with an abundance of optimism, with expectations milk prices would be the highest in five years. Annual milk production growth in 2019 had slowed to less than 0.4%, and high dairy cull cow slaughter rates and changes in breeding management – more dairy cows were being bred to beef sires – had reduced the U.S. dairy herd. Promises of trade agreements boosted export outlooks. Reacting to the better times ahead, cow numbers and milk production started the year on a sharper growth curve.
The biggest news off the farm concerned the Chapter 11 bankruptcy filings of two of the largest dairy companies in the U.S.: Dean Foods and Borden Dairy Company. (More on that later.)
A far-off virus emerges
Then, news of a virus in China – called a coronavirus and eventually known as COVID-19 – began to emerge, with little understanding of the implications. When the number of cases grew in the U.S., alarm bells started to go off.
To control the spread and protect members and employees, dairy organization and event leaders began to cancel annual meetings of cooperatives, large educational events and trade shows. If not postponed or canceled altogether, many turned to "virtual" meetings.
Of even greater impact to dairy farmers, however, was what the pandemic did to their markets. Restaurant, school and other institutional closures – a channel for more than 50% of annual U.S. cheese and butter sales – were shuttered, resulting in a near-total disruption in the dairy supply chain.
With product supplies backing up, many co-ops and other processors placed limits on the amount of milk they would accept. Most base-excess plans paid producers for 80% to 90% of their milk. To meet the supply restrictions, some producers culled cows or reduced milk output per cow by cutting rations. Others were forced to dump milk. The plans worked. Year-over year production growth slowed in April, turned negative in May and remained small in June.
On the demand side, checkoff organizations were forced to pivot on marketing campaigns. Dairy farmers, companies and organizations across the country stepped in to provide milk and other dairy products to food banks. Retail sales through grocery stores surged – to the point of creating empty shelves. While not enough to offset all food-service market losses, retail sales remained a bright spot through the end of the year.
Government assistance kicks in
Congress and the Trump administration moved to assist dairy producers with the financial implications of COVID-19. U.S. Small Business Administration Economic Injury Disaster Loan (EIDL) and Paycheck Protection Program (PPP) loans helped cover some of the costs. But by far the biggest financial lifeline came from the Coronavirus Food Assistance Program (CFAP), designed to assist farmers and consumers affected by the worldwide pandemic through direct payments and the purchase of agriculture products, including meat and dairy products. CFAP 1 paid dairy farmers about $6.20 per hundredweight (cwt) on first-quarter milk production. CFAP 2 paid $1.20 per cwt on eligible milk production for the last nine months of 2020. Through the end of October, combined CFAP 1 and CFAP 2 dairy payments had topped $2.6 billion. Dairy producers weren't made whole, but it buffered the bottom line for many.
Secondarily, the purchase of dairy products for CFAP's Farmers to Families Food Box Program helped support prices. However, those purchases weren't without implications for dairy markets and contributed to volatility.
Class III milk prices, which had fallen to $12.14 per cwt in May, more than doubled by July to $24.54 per cwt, powered by cheese purchases to fill food boxes. After slumping again in October, another round of food box contracts pushed Class III prices well above $20 for the final quarter of the year.
That created intermittent Class I base-Class III price inversion and wide gaps between Class III-Class IV prices, leading to all kinds of chaos in the Federal Milk Marketing Order system. Massive depooling by Class III handlers led to extreme negative producer price differentials (PPDs).
While domestic dairy markets and prices whipsawed, one bright spot through much of the year was exports, which sustained double-digit growth in both volume and value compared with a year earlier.
There were clouds to end the year. An estimated 60% of all school students started fall in virtual classrooms, and empty classrooms mean empty lunchrooms, where an estimated 7% to 8% of all dairy products are consumed through school feeding programs. The USDA extended waivers allowing at-home delivery of school meals through the end of the 2020-21 school year.
Holiday sales were also called into question. One survey revealed a sharp decline in the number of families planning holiday gatherings due to coronavirus-related health concerns. Compounding the retail concern was the onset of winter and the inability of restaurants to continue outdoor service.
The optimism that prevailed in late 2019 had convinced many producers they didn't need risk management through the USDA's Dairy Margin Coverage (DMC) program for 2020, and enrollment fell. Those who did sign up were rewarded; for those insured at the top level, April and May indemnity payments more than covered premium costs for the entire year. Interest in all forms of risk management increased as producers looked ahead to 2021.
There are several sub-chapters to the 2020 story and, with our early press deadline, some yet to be written. We didn't even discuss the 2020 elections – a drama unto itself.
Dean, Borden bankruptcies and sales
As Dean and Borden worked through bankruptcies, a court approved the sale of 44 Dean facilities to Dairy Farmers of America (DFA), the nation's largest dairy co-op, in April. Eight additional facilities and other assets were sold to Prairie Farms Dairy.
Following an investigation by the U.S. Department of Justice, DFA signed a consent agreement ordering the co-op to divest of facilities in Wisconsin, Illinois and Massachusetts to meet antitrust obligations. There's still an unfinished court proceeding. Food Lion LLC and the Maryland and Virginia Milk Producers Cooperative Association filed a lawsuit, asking that DFA also be ordered to divest of at least one former Dean facility in North Carolina and South Carolina.
Ultimately, Borden was purchased by private equity firm KKR & Co. and investment firm Capitol Peak Partners, which created a new entity, New Dairy Opco LLC. Leading Capitol Peak Partners was Gregg Engles, the former head of Dean Foods.
USMCA goes into effect but unhappiness prevails
Originally approved in fall of 2018, the U.S.-Mexico-Canada Agreement (USMCA) was finally ratified and put into force on July 1, 2020. U.S. dairy was seen as a winner: The deal preserved the U.S. dairy market in Mexico and increased market access in Canada, although those provisions were scheduled to be phased in over more than a decade. By late summer, U.S. dairy leaders accused their northern neighbors of unfairly implementing the deal, while Canadian dairy farmers said they had not been adequately compensated for their concessions.
Lawsuits settled
Two dairy lawsuits with roots more than a decade earlier were mostly resolved. A final settlement agreement was reached in a lawsuit filed by dairy farmers who alleged DFA had conspired to monopsonize milk marketing in the northeastern U.S. Settled a day before the coronavirus-delayed trial was to begin on Sept. 30, DFA admitted no wrongdoing, and the lawsuit has been dismissed; terms were not released.
In another case, about 26,000 U.S. dairy farmers may finally be receiving approximately $26 million in settlement payments in the lengthy saga of the DairyAmerica milk powder lawsuit. It stemmed from the misreporting of nonfat dry milk prices in 2006-07, and because those prices were used to establish FMMO milk class prices, affected producers received smaller milk checks. At Progressive Dairy's deadline, one potential barrier to payment distribution remained: a deadline to request a Supreme Court review.
Michigan cheese plant
A long-awaited $470 million cheese and whey facility began receiving milk from local farmers in October. Called MWC, the St. Johns, Michigan facility is a joint venture among Glanbia Nutritionals and two milk supplier co-ops, DFA and Milk Producers Inc. The plant is expected to reach its processing capacity of 8 million pounds of milk per day by mid-2021, manufacturing more than 300 million pounds of block cheese and 20 million pounds of whey protein powders per year.
Other unfinished business
Dietary Guidelines for Americans. The lengthy process of writing the 2020-25 Dietary Guidelines for Americans (DGA) neared conclusion – but not without a final push from dairy. Updated every five years, the guidelines go beyond providing consumer dietary advice; Congress uses the guidelines when authorizing spending on federal feeding programs. For the most part, dairy held its own in the new DGA, with additions for infants and toddlers. However, it was the recommendation for low-fat and nonfat dairy foods where dairy organizations said DGA authors fell short, failing to recognize the benefits of dairy foods at all fat levels. Final guidelines were scheduled for release in December.


FDA enforcement of labels on plant-based dairy alternatives. Dairy's seemingly never-ending quest to have the FDA enforce labeling and marketing regulations concerning plant-based dairy imitations continued for another year, without resolution. The National Milk Producers Federation (NMPF) ramped up pressure in October 2020, calling FDA's inaction a "clear dereliction of duty" and asking for intervention to break the bureaucratic logjam.
From the farm to the consumer, the year of 2020 stretched – and stressed – the financial, structural, mental and relational conditions of nearly all people involved in the dairy industry. The effects will last well into the future.
PHOTO: Getty images.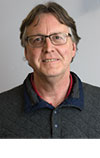 Dave Natzke

Editor
Progressive Dairy