June Dairy Month just got a little better for many U.S. dairy producers. In addition to extending the enrollment deadline for the Margin Protection Program for Dairy (MPP-Dairy) another week, USDA provided up-to-date details regarding program enrollment and payments. Bill Northey, USDA undersecretary for farm production and conservation, provided the update during a conference call on June 5.
As of the original deadline of June 1, more than 20,000 dairy producers had enrolled or initiated the paperwork for participation in MPP-Dairy for 2018, Northey said. More than 5,000 signed up in the last two days of the original enrollment period alone. That included about 500 who added their name to a register to complete the paperwork this week.
Preliminary enrollment summary
Thanks to changes made to MPP-Dairy under February's Bipartisan Budget Act, which included a sharp reduction in premium costs for Tier I coverage levels (5 million pounds of milk or less), the new MPP-Dairy enrollment figures turn recent past participation at buy-up levels upside down.
Northey said nearly 57 percent of U.S. annual milk production history (more than 122 billion pounds) had been covered at various levels under MPP-Dairy during the sign-up period ending June 1. While some dairy farmers signed up for the "catastrophic" coverage level of $4 per hundredweight (cwt), with no premium cost, more than 93 percent of farmers signed up at buy-up levels, and about 90 percent of those enrolled at the $8 per cwt margin level.
Based on 2017 USDA data, about 20,314 dairy operations had enrolled in MPP-Dairy in 2017, covering about 64 percent of estimated 2017 milk production. However, 18,807 operations (nearly 93 percent) and about 97.6 percent of annual milk production history were enrolled at the $4 per cwt level. Only 7 percent purchased any buy-up protection ($4.50 to $8 per cwt coverage) at all, and just 21 farmers nationwide had enrolled at the $8 per cwt margin level for 2017. Read: MPP-Dairy enrollment continues to slide in 2017.
Payments already being sent to producers
As of June 5, payments totaling about $90 million were being deposited for about 15,000 producers who had enrolled by May 30. The initial payments covered monthly indemnity payments for February, March and April. Additional payments were being be processed continuously as dairy farmers were entered into the system this week.
Northey recognized that while the MPP-Dairy payments will be welcomed by dairy farmers, many continue to suffer.
"These checks can be important to producers in very challenging times, but in many cases [the payments] are not making up for some very negative margins that these farmers are going through right now," he said. "We don't want to pretend this makes producers whole. They still have tough decisions on what to do in their operations to continue to make feed payments, but it sure is a help."
Nothey said about 400 farmers who inquired about MPP-Dairy during the last sign-up period had previously enrolled in a separate Livestock Gross Margin for Dairy (LGM-Dairy) program, and therefore were ineligible for MPP-Dairy.
Northey encouraged producers to take advantage of the extended deadline and visit or call their USDA Farm Service Agency (FSA) office by June 8. "We want every producer to make an informed decision," he said.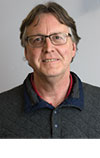 Dave Natzke

Editor
Progressive Dairyman