The challenge of finding and keeping affordable health insurance isn't new for farm families. Cooperative Network, a trade association serving co-ops in Wisconsin and Minnesota, heard the groundswell of member concerns at the turn of the last century.
"Beyond the cost of inputs and the price of commodities, the major inhibitor to being able to continue to farm, and do it successfully, was access to and the price of health insurance," said Charlene Vrieze, a former Cooperative Network staff member who is now executive director for 40 Square Cooperative Solutions.
Cooperative Network, based in Madison, Wisconsin, took those concerns to Congress, where they were able to get a multimillion dollar appropriation to create health care co-ops in Minnesota and Wisconsin, with the funding split between the two states for the purpose of reserve funding.
Since health insurance is regulated at the state level, each state had to approve legislation creating alliances for farmers to purchase health insurance. Things moved faster in Wisconsin, and the Farmers Health Cooperative in Wisconsin (FHCW) was created about 10 years ago.
"The road was a lot longer in Minnesota due to the regulatory environment," Vrieze said. "The health insurance industry is dramatically different in each state. Wisconsin has many insurers, but that's not the case in Minnesota."
She estimates there are about five major health insurance carriers in Minnesota. When approached by Cooperative Network to set up a program similar to that in Wisconsin, none of those carriers expressed an interest, in most cases citing the health risks of farming.
So Cooperative Network began to look at other solutions. In Minnesota, a number of agricultural co-ops have self-funded health insurance for their employees for years. One experiencing success with its self-funded plan was United Farmers Co-op, based in Winthrop, Minnesota.
A consensus developed: "If insurance carriers aren't going to come to the table, why don't we self-fund for farmers?" Vrieze said.
United Farmers Co-op and Cooperative Network led the charge. For the next several years, the process was slow. They gained approval for enabling legislation on an incremental basis and formed a separate entity, 40 Square Cooperative Solutions, in 2009.
"We were a square peg in a round hole, and regulators found it difficult to understand," Vrieze said. "Self-funding for coverage isn't new. The structure of having a co-op oversee it was."
Then, the Affordable Care Act (ACA) came along, sending the state effort into dormancy.
In the summer of 2016, a number of major insurance carriers began exiting the ACA Marketplace Exchange, again leaving Minnesota farmers with virtually no access to affordable health insurance. Seven counties in the state had no options for individual health insurance coverage available for farmers. Farmers began calling their legislators.
That brought the 40 Square effort back to life, and things started to move. With health insurance availability and affordability concerns escalating, a major component in the first bill passed in the 2017 Minnesota legislative session was a 25 percent subsidy for individual health insurance premiums.
Another component allowed for the creation of an agricultural health care cooperative, exempting the co-op from state Multiple Employer Welfare Arrangement (MEWA) statutes and instead placing them under federal regulations through the U.S. Department of Labor.
Dusting off ideas formulated several years earlier, 40 Square prepared to offer health coverage options in late 2017, in time for the 2018 coverage period. They held more than 50 town hall-type meetings at 33 locations, talking to thousands of Minnesota farmers.
Sign-up during the initial year has met expectations, Vrieze said. For 2018, 1,074 individuals in 485 Minnesota families have purchased coverage.
"It's a great foundation to grow from," she said. "We're new, and we're different. We expect to grow in year two."
Wisconsin, Minnesota plans differ
Vrieze describes the Minnesota and Wisconsin programs as "cousins."
Wisconsin's FHCW is a purchasing co-op, bringing farmers together under a group health insurance plan. The program is "fully insured," purchasing coverage from a private carrier – Anthem Blue Cross/Blue Shield.
In contrast, 40 Square is self-insured and is owned by its members. Everyone is rated individually, not as a group. Premiums are determined by an independent actuary.
The program currently offers six health insurance plans, with deductibles ranging from $1,500 to $6,550. Four of those are Health Savings Account (HSA) compatible.
When selecting coverage and determining premium rates, individual applicants answer 16 questions covering a five-year health/medical history. A serious health issue may result in a higher premium, but no one is denied coverage. 40 Square encourages people to work with independent insurance brokers and agents for additional coverage options, particularly if 40 Square coverage isn't a good fit for an individual at the time.
The plans must meet mandates established under the ACA, including requirements to provide minimum coverages, offer prescription drug coverage and cannot deny coverage for a pre-existing condition.
The plan targets individuals and smaller farms; larger entities, including farms or agribusinesses, cannot purchases group policies for employees under the program.
Additional benefits
40 Square partnered with a company providing third-party customer service information on health care procedure costs and quality, by region, if farmers want to explore procedure options.
In addition, a "telemedicine" service, "HealthiestYou," provides 24-hour-per-day/365-day-per-year phone and video access to a board-certified licensed physician, with no co-pay or deductible.
Requirements
Members must be involved in production agriculture in Minnesota; file an IRS 1065/Schedule F form with income tax returns or be in direct support of agriculture in Minnesota. That includes S- and C-corporation farms and agribusiness. Members of 40 Square do not need to be members of another co-op.
To stabilize the coverage pool, membership requires a three-year commitment. Members must pay a one-time $100 for a share of voting stock and $1,000 of common stock, payable in a lump sum or in installments over the year.
If a member leaves the co-op, either due to aging into Medicare eligibility, selling the farm or moving out of state, they will be refunded the full $1,100 investment, paid out over five years at the discretion of the board.
To adhere to the spirit of the three-year commitment, if they leave early for other reasons, the farmer is eligible for a refund of the $100 voting stock, plus $100 of common stock.
A federal law adds one compliance hurdle: The policyholder must have one "common-law" employee receiving a W-2 form. Those could include a neighbor who provides occasional help and is paid in the form of a commodity, or, more commonly, a spouse who does the farm's paperwork. They qualify if they are provided a W-2 form.
Oversight
There are actually two levels of board oversight. The co-op has an eight-member board, made up of five farmers and three investors. (As a 308B cooperative, bylaws allow for a governing board made up of farmers and investors who own stock. Farmers will always have majority control of the board, no matter how many outside investors there are.)
Then, there's a "consortium" overseeing the actual health plan, with its own five-member, farmer-only board. All funds from premiums are held in a trust. If premium income exceeds claims, the board can decide whether excess funds can be used to buy down premiums in the next year, add features to the plan or place the funds in reserve.
The co-op is a separate entity from Cooperative Network, although both Cooperative Network and United Farmers Co-op have permanent seats on the board.
Minimizing financial risk
To minimize financial risk, the co-op purchases "stop-loss" coverage – insurance capping the maximum liability for both the co-op and its individual members.
Under stop-loss coverage, purchased through a private reinsurance carrier, an individual member's maximum liability is their monthly premium. That way, if claims exceed premiums in a given month, the co-op does not have to go back to members for additional funds to cover the claim.
Likewise, the co-op has purchased aggregate stop-loss coverage, limiting its liability for all claims combined. For example, if claims total $1 million, the co-op may be responsible for $700,000 with the gap covered by the stop-loss carrier. Individual and aggregate stop-loss coverages are funded by a portion of an individual's premium. The federal funding is an additional layer of protection, established for reserves.
Replication possible
Unique in the U.S., 40 Square has heard from farmers throughout the country asking if they can access health insurance. However, since health insurance is a state-by-state regulatory issue, that's prohibited.
40 Square has also received requests about setting up similar programs elsewhere. They're currently focused on "getting Minnesota right" so it can serve as a blueprint elsewhere.
"The program can be replicated, as long as the individual states involved have enabling laws," Vrieze said. "And, it takes dedicated individuals and time. What we hope to do, and what our board feels strongly about, is not only to expand to other states, but to pass along our experience and journey, so if others wish to create something, it won't take 15 years."
For more information, visit the 40 Square Cooperative Solutions website.
Read also:
Should farmer healthcare coverage be considered as part of 2018 Farm Bill?
'Association' policies might offer dairy health insurance opportunity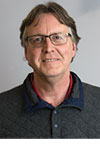 Dave Natzke

Editor
Progressive Dairyman
Before commenting on our articles, please note our Terms for Commenting.