From exports and fluid milk sales to income margins, dairy farmers received some good news as 2017 moved in May.
The first bit of good news came from the grocery store milk case, where March 2017 fluid milk sales were up slightly compared to the same month a year earlier.
March 2017 total U.S. packaged fluid milk sales were estimated 4.23 billion pounds, up 0.5 percent from March 2016.
U.S. sales of conventional products totaled 4 billion pounds, up 0.1 percent from the previous year, while sales of organic products, at 231 million pounds, were up 8 percent. Organic represented nearly 5.5 percent of total sales for the month.
In the conventional milk aisle, whole and flavored whole milk sales were up 4.9 percent and 7.3 percent compared to the previous year, respectively. Sales of organic whole milk were up 17.4 percent compared to a year earlier.
Regionally, March 2017 fluid milk sales were up in all federal milk marketing orders except the Upper Midwest, California and Arizona.
May margins start stronger
Dairy farmer margins continued to strengthen over the first half of May, according to Commodity & Ingredient Hedging LLC. Rising milk prices provided most of the improvement, with feed costs holding mostly steady.
Margins remain historically strong through the first quarter of 2018, at or above the 80th percentile of the previous 10 years.
Milk prices have been supported by strength in both cheese and particularly butter, which has been on a tear recently. Chicago Mercantile Exchange (CME) cash butter prices spiked over 10 cents per pound since the beginning of the month. Global butter prices are soaring, with prices in Western Europe matching highs from early 2014.
On the feed side of the ledger, neither corn nor soybean meal registered much movement in early May.
First-quarter exports post double-digit gains
First-quarter 2017 U.S. dairy product exports were up 14 percent by volume and 17 percent by value compared with a year ago – the best first-quarter result since 2014, according to Alan Levitt, vice president of communications and market analysis at the U.S. Dairy Export Council (USDEC). Exporters realized gains to nearly all markets and across nearly all product categories, with only butterfat and whole milk powder lagging.
During the quarter, exporters shipped 461,898 tons of milk powder, cheese, butterfat, whey and lactose. Total dairy exports were valued at $1.32 billion. March export value of $482 million was the most in 22 months, and export volume has topped year-ago levels for 10 straight months.
On a total milk solids basis, U.S. exports were equivalent to 14 percent of U.S. milk production
Global Dairy Trade index rises again
The Global Dairy Trade (GDT) price index rose 3.2 percent during the latest auction, held May 16. Nearly all products offered in the auction posted price gains, led by butter (up 11.2 percent), anhydrous milk fat (up 8.2 percent) butter milk powder (up 7 percent) and skim and whole milk powder (up 1 and 1.3 percent, respectively). It marked the fifth consecutive increase in average auction prices. The next GDT auction is June 6.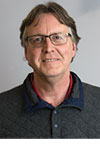 Dave Natzke

Editor
Progressive Dairyman
Before commenting on our articles, please note our Terms for Commenting.