The recently announced bilateral free trade agreement between the EU and Japan FTA is a threat to U.S. agricultural exports, according to American Farm Bureau Federation (AFBF) economist Veronica Nigh.
Japan has long been a key U.S. market, consistently ranking as the fourth-largest market for U.S. agricultural products, despite high tariffs on many agricultural goods. However, EU-Japanese trade negotiations went into "hyper-drive" after the Trump administration pulled the U.S. out of Trans-Pacific Partnership (TPP) negotiations in January.
"Upon review of the initial results of the EU-Japan free trade agreement, it appears the EU got a deal very similar to what the U.S. would have gotten under TPP," Nigh said.
The U.S. competes head to head with the EU in a wide variety of products sold to Japan. While U.S. exports of some products, like corn and soybeans, probably won't experience a significant impact, the U.S. could see significant erosion of market share for other products, especially cheese, pork and beef.
The agreement provides for full liberalization of tariffs for hard cheeses, such as parmesan, fontina, gouda and cheddar, and eliminates tariffs for other cheeses, including mozzarella, over a 15-year period. SMP and butter will also gain greater Japanese market access.
The adoption of European-style rules on non-tariff issues such as geographic indicators, technical barriers to trade, sanitary and phytosanitary measures will also challenge U.S. competitiveness, she said.
The EU-Japanese agreement still has a number of details to be hammered out and is not expected to be implemented until early 2019, Nigh said.
Russian import ban extended
Another trade item of interest: On June 30, President Vladimir Putin signed a decree extending Russia's ban on the import of agricultural products – including dairy – from the countries that applied economic sanctions against Russia, including the United States, until the end of 2018. The original ban was put in place in August 2014.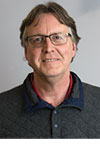 Dave Natzke

Editor
Progressive Dairyman
Before commenting on our articles, please note our Terms for Commenting.