With all the noise surrounding production practices and alternative beverages, dairy industry leaders are launching a campaign to elevate consumer trust in all that is good about dairy. The multi-faceted, multi-year "Undeniably Dairy" campaign was introduced during a media conference on May 15, and will be officially rolled out on June 1, in conjunction with World Milk Day and the 80th annual celebration of "National Dairy Month."
"Consumers are increasingly looking back through the supply chain to understand where their food came from, how it was produced and who the people are who are growing and manufacturing their food," said Barb O'Brien, president of Dairy Management Inc. (DMI) and the Innovation Center for U.S. Dairy. "Our vision is to ensure that people trust dairy as essential to their lives; essential as a food and beverage group, and essential in terms of our role in agriculture to ensure a plentiful and affordable food supply over time."
In preparation since last August, campaign delivery will rely heavily on social media and television, with videos and "teasers" to engage consumers. Marketing campaigns will be featured on the Food Network and Cooking Channel in June.
A variety of multimedia content will remind people of the starring role dairy plays in life's special moments, while also sharing how the industry continues to evolve and spotlighting farmers' contributions to the community. There will be opportunities for dairy farmers, processors, marketers and others to "amplify" messages through social media, allowing consumers to experience that connection. "Moo Memes" will be distributed on Mondays.
A preview of the campaign video along with other content can be found at www.undeniablydairy.org.
There will also be on-farm events in June, inviting consumers to visit farms and meet dairy families.
"We feel that now is the absolute right time to come together with one voice to share the community's story – to celebrate the delicious, nutritious foods in the dairy aisle and the people who bring them to your table," said O'Brien.
"The campaign's objective is to loudly and proudly, and in a consistent manner, engage with the consumer to build trust," said Beth Engelmann, DMI chief marketing and communications officer. "Undeniably Dairy is about reestablishing the connection between the enjoyment of the product and the hard work and pride of the people who make it possible."
The DMI leaders emphasized the campaign was not a generic marketing program, but rather a campaign the entire dairy industry could rally around. Not a one-size-fits-all program, messaging will take on many shapes and forms, coming to life throughout the dairy supply chain. It will be nimble, adaptable to consumer demand for information.
"Undeniably Dairy" will be used as a "singular idea to spark an emotional connection with consumers, providing the right story at the right places at the right time," Engelmann said.
Campaign messages will tell stories in the "four pillars" of dairy:
• Responsible production
• Nutrient rich
• People in community
• Real enjoyment
"Consumers care about responsible production, where it comes from and how it's made," Englemann said. "People care about the environment, and nutrition and healthfulness of food. We also know people enjoy food. We want to make sure we meet consumers where they are."
Consumers are receiving conflicted information in nearly all dairy segments, from the farm to the store shelf. While most people live within 100 miles from a farm, they have never been so disconnected from the farm and agriculture, she added.
"We want to answer their questions, proactively share our stories and, in a fun and surprising way, assure consumers the dairy community has their backs every step of the way, from a production standpoint to nutrition and the variety of products in their lives," Engelmann said.
Reopening the barn door
One primary focus of "Undeniably Dairy" is to reopen the dairy barns doors and let consumers back in, said Amber Horn-Leiterman, Wisconsin dairy farmer and chairperson of the National Dairy Promotion and Research Board (NDB).
"The consumer dynamic has vastly changed. Given their distance from the farm and food production, they need to trust us," Horn-Leiterman said. "The campaign opens the barn door, reconnecting with consumers and reassuring consumers that farmers can be trusted."
While applauding the attributes of humility and modesty, Horn-Leiterman said farmers can't be afraid to talk about what they are proud of: their care for animals and land; their multi-generation dairies that are family owned and operated; they create jobs and are actively involved in communities, they serve on school boards and town boards; and they use technology to become efficient and effective.
According to Horn-Leiterman, the Undeniably Dairy campaign puts a common theme on a diverse industry.
"This platform lets us do that," she said. "As farmers, our reach is limited, but when we unite from the farm to the processing plant and all the points in between, we have so much potential. We want consumers to go to the grocery store and know that they can trust us with a quality and delicious product. That's 'Undeniably Dairy.' "
PHOTO: Undeniably Dairy logo. Courtesy of Dairy Management Inc.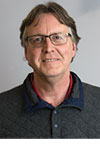 Dave Natzke

Editor
Progressive Dairyman
Before commenting on our articles, please note our Terms for Commenting.