Another month, another record month for U.S. dairy export volumes. And, another cloud forming over dairy in the ongoing trade war of words and tariffs.
First, the good news – make that great news. U.S. suppliers shipped 213,115 tons of milk powder, cheese, butterfat, whey and lactose during the month, up 31 percent from April 2017, according to a monthly summary from the U.S. Dairy Export Council (USDEC).
On a total milk solids basis, U.S. exports were equivalent to 18.8 percent of U.S. milk production in April; imports were equivalent to just 3.1 percent (Table 1).
Ingredient sales again drove the gains. Shipments of whey protein concentrate and lactose were each at record highs during the month. Exports of milk powder and whey products were the second-highest ever.
Cheese exports were 32,865 tons in April, up 22 percent from a year earlier and (on a daily-average basis) on par with March 2018. Butterfat exports totaled 4,945 tons in April, up 190 percent from the year before.
April 2018 U.S. exports were valued at $518 million, 1.7 percent greater than in March, and 15 percent larger than levels in April 2017. On a dollar basis, exports were the highest total value since April 2015.
As bad as this winter and early spring were for dairy farmers' milk checks, things could have been a whole lot worse without exports.
Tariff clouds loom
With every silver lining there's a cloud, and the April report shines additional light on the potential negative impact a trade war might have on dairy sales, especially to Mexico. April cheese sales to Mexico topped the previous year for the first time in three months, rising 11 percent. USDEC also estimated overall nonfat dry milk/skim milk powder exports to Mexico were up 30 percent from last year.
Mexico is the U.S. dairy industry's No. 1 cheese export market, accounting for 28 percent of all U.S. cheese exports, according to Mark O'Keefe USDEC vice president of editorial services, writing in The U.S. Dairy Exporter Blog. Read: "$391 Million in Cheese Exports to Mexico Support U.S. Dairy Industry, Boost U.S. Economy."
However, in late May, President Trump announced new tariffs on products imported from Canada, the European Union (EU) and Mexico. Mexico responded with tariffs on a list of U.S. products, including:
• a 15 percent tariff on fresh cheese until July 5, then a 25 percent tariff thereafter
• a 10 percent tariff on other types of cheeses, shredded or in powder, until July 5, then a 20 percent thereafter
• a 10 percent tariff on grana or Parmigiano-Reggiano, Gouda, havarti, fontina and others until July 5, and then a 20 percent thereafter
"Tariffs on cheese will potentially eliminate the competitive advantage we have in our No. 1 market," said Tom Vilsack, USDEC president and CEO. "That is a legitimate concern."
"This is a significant setback for our farmers, processors and our exporters," said Jaime Castaneda, USDEC senior vice president for trade policy.
According to brokerage firm HighGround, Mexico's tariffs, if implemented, would be bearish to the U.S. market. While not cutting off exports from the U.S. completely, the tariffs would make product 10 to 25 percent more expensive for Mexican end-users, which would have an impact on demand and encourage buyers to look elsewhere.
In addition to Mexico, Canada announced retaliatory tariffs, including a 10 percent surtax on yogurt, pizza and quiche. The Canadian tariffs are scheduled to go into effect on July 1.
Brody Stapel, a Wisconsin dairy farmer and president of the Edge Dairy Farmer Cooperative, warned the tariffs pose a danger to U.S. dairy famers. Based in Green Bay, Wisconsin, Edge represents nearly 800 dairy farmers in nine Midwestern states.
"Dairy farmers and processors simply cannot afford a trade war that will choke off access to major partners," Stapel said. "This is especially true of Mexico, which buys nearly a quarter of all dairy products exported by the U.S. That amounted to $1.3 billion last year, enough to support 1,500 dairy farms and 25,000 jobs. The stakes are high."
"U.S. dairy has become an important player in the global marketplace. The fallout from the tariffs, which underscores how interconnected the markets are, would undermine this progress," he continued. "With the demand for protein steadily growing around the world, we have tremendous opportunities, and we need to be free to pursue them."
USDA boosts dairy export outlook
For their part, USDA trade forecasters remain bullish on agricultural exports, including dairy. It should be noted, however, that the estimates were compiled prior to President Trump's decision to impose import tariffs on steel and aluminum from the EU, Mexico and Canada.
The agency's quarterly Outlook for U.S. Agricultural Trade report, released May 31, raised projected fiscal year 2018 (FY18) dairy exports to $5.8 billion, thanks to the higher pace of shipments of milk powder, cheese and whey products. If realized, the total would be the highest since FY14, when U.S. dairy exports hit a record high of $7.4 billion. Import demand for U.S. dairy products is strong in Mexico, China and other Asian markets, and U.S. prices are expected to be competitive in international markets.
Meanwhile, the FY18 U.S. dairy import forecast was estimated at $3.3 billion, about equal with FY17. FY18 cheese imports are projected at $1.3 billion, compared to $1.2 billion in FY17.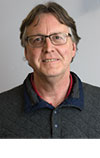 Dave Natzke

Editor
Progressive Dairyman