The likelihood of negative producer price differentials (PPDs) is fading. Unfortunately, it's because August's Federal Milk Marketing Order (FMMO) Class III milk price fell sharply from July.
Announced by the USDA's Ag Marketing Service on Sept. 2, the August 2020 Class III price is $19.77 per hundredweight (cwt), $4.77 less than July but still $2.17 more than August 2019.
The August 2020 Class IV milk price also declined, down $1.23 from July to $12.53 per cwt. It's down $4.21 from August 2019.
Final August uniform prices and PPDs will be calculated for most FMMOs beginning the week of Sept. 14.
With the fall in the Class III price, at least part of the incentive for depooling is gone and in some cases will be determined by individual FMMO rules allowing "repooling."
The August Class III milk price is almost exactly the same as the previously announced August Class I base price of $19.78 per cwt. However, the difference between the August Class III price and the Class IV price is still wide ($7.24 per cwt), but down from the $10.78 per cwt margin in July.
Mark Stephenson, director of dairy policy analysis at the University of Wisconsin – Madison, estimates PPDs will turn "a small positive" for September milk marketings in most FMMOs utilizing multiple component pricing, with the possibility of PPDs in California, Northwest and Arizona FMMOs remaining negative for the rest of the year.
Through the first eight months of 2020, the Class III price averaged $17.61 per cwt, the highest for that period since 2014. The January-August 2020 Class IV price averaged $13.62 per cwt, down $2.57 for the same period a year ago and the lowest since 2016.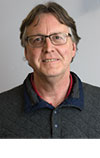 Dave Natzke

Editor
Progressive Dairy