August was another strong month for U.S. dairy exports, sustaining double-digit growth in both volume and value compared with a year ago. That helped push the overall August ag trade balance into positive numbers for just the second month in 2020. Here's an update on the U.S. ag export categories tracked by Progressive Dairy and a summary of other trade news.
Dairy products
Southeast Asia and China continued to emerge as bright spots for foreign sales, according to the U.S. Dairy Export Council (USDEC).
Volume basis: U.S. dairy export volume (milk solids basis) grew 17% in August (versus the previous year), putting year-to-date volume up 16%.
Most major product categories booked strong gains in August. U.S. suppliers shipped 190,435 tons of milk powder, cheese, whey products, lactose and butterfat – a record for the month. The August increase capped a full year – 12 straight months – of year-over-year increases in aggregate U.S. dairy export volume.
With the aid of competitive pricing, exports of nonfat dry milk and skim milk powders rose 35%, driven primarily from a doubling of shipments to Southeast Asia. Shipments to China went from virtually nothing in August 2019 (173 tons) to 5,343 tons in August 2020, making it the third largest destination for U.S. milk powder for the month. Sales to Mexico, however, continue to underperform.
Cheese enjoyed a surprisingly strong month, with strong sales to Mexico, South Korea, Japan and Australia. U.S. cheese export prices were well below May-June U.S. domestic prices, suggesting U.S. exporters might have accepted lower margins to maintain international relationships.
In other products, August whey shipments recorded double-digit gains in all categories, almost entirely due to China and its continuing attempts to rebuild its hog herd. Butterfat exports rose 4% with gains to Canada, Saudi Arabia and Japan. On the downside, lactose volume fell 8%, with declines to Mexico, China and South America.
Value basis: August export value rose 11% to $548.8 million. Through the first eight months, value is up 14% to $4.46 billion, the second highest January-August total ever.


Total milk solids basis: U.S. exports were equivalent to 16.4% of U.S. milk solids production in August. In the first eight months of the year, exports moved 16% of production (Table 1).
CWT-assisted exports
As of Oct. 5, the National Milk Producers Federation (NMPF) estimates Cooperatives Working Together (CWT) program-assisted sales for 2020 total 26 million pounds of American-type cheeses, 8.34 million pounds of butter, 1.98 million pounds of anhydrous milkfat, 5.9 million pounds of cream cheese and 35 million pounds of whole milk powder. The sales to 29 countries are the equivalent of 783.2 million pounds of milk on a milkfat basis.
Dairy heifer exports remain weak
After hitting a decade low of just 188 head in July, U.S. exports of replacement dairy heifers hit just 204 in August. Of those, 111 moved to Canada and 93 were shipped into Mexico. The July-August 2020 total is the lowest for any two-month period dating back to January-February 2009.
Tony Clayton, Clayton Agri-Marketing Inc., Jefferson City, Missouri, said he expects a stronger market for U.S. dairy replacements as 2020 ends and 2021 begins. "There will be an end-of the-year push, and you will see a few thousand head of cattle going to Turkey, Kazakhstan, Pakistan and Vietnam," he said. About 3,000 head will be sent to Vietnam and Pakistan in January 2021, he added.
A hindrance to dairy replacement exports is the limited supply, as more dairy producers use beef bulls on a larger share of the U.S. dairy herd. "The export industry can't sell them at any price," Clayton said.
Exports of U.S. hay continued lower
As the 2020 harvest seasons winds down, U.S. exports of hay continue to be hampered by several factors, noted Christy Mastin, sales representative with Eckenberg Farms, Mattawa, Washington.
Due to expectations of travel restrictions to view new-crop hay and anticipated shipping challenges, many buyers bought earlier in the year, to the point of being overstocked. Vessel schedules still have issues with delays, but the reason has changed from a lack of ships to one of port overcrowding. As those supply chain conditions improve, September-October exports should increase to more normal levels, Mastin said.
Looking at the numbers, August 2020 U.S. exports of "other hay" fell to 93,063 metric tons (MT), dipping below 100,000 MT for the first time since August 2007 and the lowest total for any month since July 2006.
Meanwhile at 212,474 MT, August exports of alfalfa hay hit a six-month low and were down about 78,000 MT from April's peak.
For more on hay exports and market conditions, check out Progressive Forage's Forage Market Insights update.
U.S. ag trade balance better
There was better news regarding the overall U.S. ag trade balance. August 2020 U.S. ag exports were valued at $11.1 billion, while ag imports were estimated at nearly $10.9 billion, resulting in a $246 million ag trade surplus for the month. It marked just the second month this year that the value of exports was greater than the value of imports.
In year-to-date fiscal year 2020 (October 2019-August 2020), the U.S. ag trade surplus stands at about $1.14 billion, about $3.1 billion less than the same period a year earlier. On a calendar-year basis, January-August 2020 trade balance is a deficit $3.3 billion.
Other dairy trade news
Here's a look at other trade issues affecting U.S. dairy:
The USDA and the FDA signed a Memorandum of Understanding (MOU) that will establish an interagency process to further support exports of U.S. dairy products. The USDEC and NMPF worked with both agencies to advance the collaborative effort.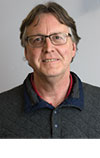 Dave Natzke

Editor
Progressive Dairy