May 2018 turned in another strong month for U.S. dairy exports, with total sales volumes the third highest on record. However, with retaliatory tariffs on dairy exports now in place, foreign sales, and prices, are already being impacted.
First, May's numbers. Total volumes were up 17 percent from May 2017, according to monthly data from the U.S. Dairy Export Council. Shipments of butterfat and whole milk powder more than doubled year-earlier levels, while exports of other major product categories, except cheese and fluid milk, grew double-digit percentages compared to levels a year earlier.
Exports of nonfat dry milk/skim milk powder increased by 20 percent compared to one year earlier, with largest gains to South and Southeast Asia and Mexico. Butterfat sales were up 105 percent from the year before; sales to Canada grew by 57 percent, while shipments to Mexico jumped 118 percent.
Lactose exports were 40 percent greater than levels in May 2017, with sales to China and New Zealand driving the increase. Whey exports increased to Southeast and East Asia.
On the other hand, cheese exports were 29,913 tons in May, 15 percent lower than the previous year. Sales to Mexico declined by 35 percent, were down 24 percent to Japan and declined 54 percent to Australia. These declines were partially offset by gains in South Korea and the Middle East.
May 2018 U.S. exports were worth $505 million, 1 percent greater than a year ago. In the first five months of 2018, dairy exports totaled $2.391 billion, 6 percent more than the same period in 2017.
On a total milk solids basis, U.S. exports were equivalent to 17.2 percent of U.S. milk production in May (Table 1). Imports were equal to 3.3 percent.
The future may not be as bright, according to dairy economist Peter Vitaliano of the National Milk Producers Federation. In June, the U.S. announced new tariffs on products from China, Mexico, Canada and the European Union. In turn, Mexico put tariffs of up to 25 percent on U.S. cheeses; China announced tariffs against a list of products, including a 25 percent tariff on most U.S. dairy products; and Canada has imposed retaliatory tariffs of 10 percent on U.S. yogurt. (Read also: Dairy economist cites 5 positives at half-year mark)
Dairy replacement exports
Russia's re-entry in the dairy replacement heifer market pushed monthly U.S. exports to their highest level of 2018. After setting a 21-month low in April, May 2018 exports jumped to 3,147 head, the second-highest total in almost a year. The exports were valued at nearly $7.17 million.
Russia imported 2,505 head during the month, followed by Canada and Mexico, with 326 head and 315 head, respectively.
Through the first five months of the year, dairy heifer exports stand at 9,648 head, about 3,330 fewer than the same period a year ago.
Tony Clayton, Clayton Agri-Marketing Inc., Jefferson City, Missouri, said the uncertainty over the North American Free Trade Agreement (NAFTA) has halted dairy replacement sales to Mexico. He doesn't expect foreign sales to pick up until the third or fourth quarter of 2018.
Hay exports steady
U.S. hay exports were mostly steady in May. Alfalfa hay shipments totaled 207,726 metric tons (MT), a third straight month export volumes topped 200,000 MT. The month's exports were valued at $63 million. China's total of 86,146 MT, down about 10,000 MT from April, but that was offset by a 10,000 MT increase in sales to Saudi Arabia.
Sales of other hay totaled 112,519 MT in May, an 11,500 MT on par with recent monthly totals. Those shipments were valued at $37.2 million. Sales to South Korea were up, but exports to the United Arab Emirates were somewhat lower.
Sales of dehydrated alfalfa meal and cubes improved somewhat.
U.S. ag trade surplus stable in May
The May 2018 overall U.S. ag trade surplus was just over $715 million, up about $100 million from April. Monthly exports of $12.26 billion surpassed imports valued at $11.55 billion.
Year-to-date fiscal year 2018 (October 2017-May 2018) exports total $99.12 billion, compared to $86.8 billion in imports, yielding a trade surplus of $12.3 billion.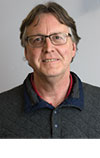 Dave Natzke

Editor
Progressive Dairyman
Before commenting on our articles, please note our Terms for Commenting.