The USDA has extended the deadline to Sept. 27 for dairy producers to enroll in the Dairy Margin Coverage (DMC) program for 2019. The deadline had been Sept. 20.
Authorized by the 2018 Farm Bill and available through USDA's Farm Service Agency (FSA), DMC offers dairy producers income margin protection when the difference between the all-milk price and the average feed cost falls below a dollar amount selected by the producer.
Through Sept. 18, more than 21,200 dairy operations had already signed up for DMC. Almost half of the producers who have signed up so far are taking advantage of the 25% premium discount by locking in five years of margin protection coverage.
So far in 2019, margin payments have triggered for every month from January through July, and dairy producers electing the highest coverage levels could be eligible for payments for all seven months.
DMC indemnity payments have averaged about $13,400 per dairy operation.
"With smaller margins and increased feed costs, DMC has resulted in almost $230 million in payments disbursed," said Bill Northey, USDA undersecretary for farm production and conservation. "I know that some farmers may still be cautious given their experiences with former dairy support programs, but producers who have not signed up yet should come into a local office to learn how much money the program can put into their pockets.
"My message to those dairy producers who are hurting out there: Don't leave this kind of financial assistance on the table," said Northey, who announced the deadline extension as part of a hearing in front of the U.S. House of Representatives Committee on Agriculture. "Producers across the country have told us that DMC is a great risk management tool that works well, and it can work for you, too."
The enrollment deadline was well received among dairy organizations.
"We appreciate USDA's decision to extend the sign-up period for the DMC, and we are hopeful that more producers will sign up before the enrollment period ends," said John Rettler, president of FarmFirst Dairy Cooperative and dairy farmer from Neosho, Wisconsin. "FarmFirst Dairy Cooperative believes that this program will perform much better than its predecessor and encourages all dairy farmers to sign up.
"We can't emphasize it enough, this is a program all dairy farmers should sign up for," said Rettler. "There are still improvements to be made over time to DMC, and much of the valuable feedback we receive is through producers who have experienced the program. Farmer participation allows for greater improvements later on."
For additional information, including decision tools and other resources, as well as information on the Dec. 6, 2019, deadline for intergenerational transfer applications, read: Last call: 2019 DMC enrollment deadline is Friday.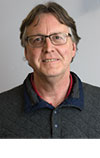 Dave Natzke

Editor
Progressive Dairy