With too much supply, milk marketing has become a buyer's market, Larry Hermanson told dairy farmers attending the 2017 Vita Plus Dairy Summit, Dec. 6-7, in Madison, Wisconsin. The supply-demand imbalance negatively impacts his cooperative and its dairy producer members.
Hermanson is general manager of the 11-year-old Rolling Hills Dairy Producer Co-op, based in Monroe, Wisconsin. A milk procurement co-op, Rolling Hills markets about 41 million pounds of milk per month from 154 dairy farms. Current milk volumes make it the 37th largest dairy co-op in the U.S. It supplies milk to 14 dairy plants throughout southern Wisconsin and northern Illinois.
In Rolling Hills's market, processors are cutting premiums they've traditionally paid, forcing milk suppliers/handlers to reduce quality and volume premiums and trucking subsidies back to farmers. Hermanson said premium dollars are down more than 20 percent since 2014 when the trend started and predicts the Midwest will join other parts of the country in seeing no premiums within a year.
"From a marketing standpoint, holding premium levels right now is very difficult," he said. "As we lose premium dollars from buyers, it affects the premium dollars (farmers) receive for their milk. There's a deliberate push here in the Midwest, as there is all across the country, to pay a Class III price, with the farmer paying the freight to get it there."
The reduction in premiums does not include milk sold below the Federal Milk Marketing Order (FMMO) blend price. In addition to regional milk production growth, greater volumes of milk are moving greater distances, forcing milk handlers to compete with other milk suppliers – often at prices below class levels.
"Too much milk is today's reality. There are always milk handlers with extra milk they want to get in the market," Hermanson said. "We deal with a perishable product. If a buyer is full, the price has to be pushed down until someone buys it."
Excess milk also allows milk buyers to apply other pressures, forcing farmers to change management practices. Initially, premiums might have been offered for farmers to eliminate recombinant bovine somatotropin (rBST) or move toward nongenetically modified (non-GM) inputs, but those premiums also disappear.
Lower prices and premiums create a cycle in which farmers must increase production to maintain cash flow.
Hermanson urged dairy farmers to take several steps. First and foremost, find a way to decrease overall milk production. "I'm not sure how that's going to happen, but we have to work cooperatively to get things in check," he said.
Individually, farmers must also pay attention to something they may have taken for granted in the past: preserving a stable, long-term market for their milk. "Find a safe and trustworthy market for your milk," Hermanson said. "Make sure your dairy farm is in their long-term goal."
He recommended producers get involved in co-op and marketing boards, explore contracting and stay educated on market trends and risks. Finally, Hermanson urged producers to keep their milk marketer aware of plans, especially if those plans include an expansion.
"If you're talking a large expansion or a new dairy, make sure you have a market for that production, especially when milk is available at less than class of prices," he said.
Without adding any farms, Hermanson noted his co-op saw a 1.5-million-pound increase in milk intakes between January-March 2017 and another 1.5-million-pound increase between March and May.
"That was milk we did not have contracted," he said. "If your milk marketers don't know that, they will end up putting that milk out to the mercy on the market. Make sure you're keeping everyone aware of what you're doing, so the milk marketer can build it into their business plan. You have to understand what's happening when your milk leaves the farm."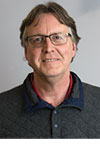 Dave Natzke

Editor
Progressive Dairyman
Before commenting on our articles, please note our Terms for Commenting.