In addition to keeping a lid on milk production growth, many dairy analysts believe exports will be key to reversing slumping U.S. milk prices. December 2017 exports helped lay the groundwork for 2018, according to Alan Levitt, U.S. Dairy Export Council (USDEC) vice president of communications and market analysis.
U.S. dairy exporters finished the year strong in December, moving 185,205 tons of milk powder, cheese, butterfat, whey and lactose during the month, the most in more than a year and up 14 percent from December 2016. U.S. exports were valued at $469 million, up 3 percent.
Monthly exports of nonfat dry milk/skim milk powder (NDM/SMP) topped 60,000 tons for just the fifth time, with sales to Mexico, Southeast Asia and China all higher, and suppliers finding new customers in Peru, Pakistan and the Middle East/North Africa (MENA) region.
Total whey exports were record-high in December, with strong sales to China and Japan. Exports of butterfat were up 18 percent compared to year-ago levels.
The only sign of a slowdown was in cheese, with December exports down 4 percent from a year ago – and dropping below year-ago levels for the first time in 15 months. Sales to Mexico, South Korea and Japan were weaker, while sales increased to Australia, China and the MENA region. Australia is now the third-leading market for U.S. cheese, surpassing Japan.
On a total milk solids basis, U.S. exports were equivalent to 16.4 percent of U.S. milk production in December, the highest percentage of the year. It raised 2017 total exports to 14.7 percent of U.S. milk production (Table 1).
Building dairy export markets in China
With Chinese demand for imported milk and other dairy products increasing, the potential for U.S. exports is at an all-time high. China grew to become the third-leading market for U.S. dairy products in 2016, and 2017 volumes were up 50 percent through November. The USDEC hit the ground running in 2018 with a mid-January trip to Beijing, and president and CEO Tom Vilsack shared highlights in a recent U.S. Exporter Blog. Read: USDEC Goes to China to Expand Dairy Trade.
Dairy replacement exports finish strong
Not only are more U.S. dairy products entering the global market, but more U.S. dairy heifers are too. Exports of dairy replacement heifers totaled 4,749 head in December, the highest total since January and the second-highest monthly total since March 2014. Turkey (2,327 head) and Russia (1,102 head) helped provide a strong finish to the year, with additional sales to Canada (758 head), Mexico (278 head) and Qatar (276 head).
With December's shipments, 2017 dairy heifer exports reached 31,478 head, the highest total in three years and just under 2014's total of 33,062 head.
Tony Clayton, Clayton Agri-Marketing Inc., Jefferson City, Missouri, said weakness in the U.S. dollar relative to other currencies, combined with slumping U.S. dairy cattle prices, should continue to fuel dairy replacement exports. His company loaded 1,800 Holsteins on a ship headed for the Sudan on Feb. 6, and Pakistan has become more active in the market. Shipments to Mexico are off to a strong start in 2018.
Gerardo Quaassdorff, T.K. Exports Inc., Boston, Virginia, said the U.S. dollar exchange rate gradually improved in 2017 and, after a challenging start, is now more favorable. There's an abundant supply of heifers, mainly Holsteins, as U.S. dairy farmers seek to shed surplus animals. Headwinds to growth include constantly changing health protocols and higher genetic specifications required by some importing countries.
December export sales of dairy embryos totaled 1,154, the highest monthly total of the year. However, 2017 embryo exports, at 7,842, were down about 1,720 from a year earlier. China (2,357) and Japan (1,815) were the leading markets for the year.
Alfalfa exports set record
Alfalfa hay exports also finished the year strong. December shipments of 218,160 metric tons (MT) were the highest monthly volume since June, pushing 2017 total alfalfa hay export sales to a record high of 2.66 million MT.
China was the main driver of alfalfa hay exports in 2017, taking 44 percent of the year's total.
Sales of other hay totaled 117,703 MT in December, the lowest total since May. Weaker sales to the two leading markets, Japan and South Korea, accounted for most of the shrinkage. Nonetheless, 2017 total other hay exports topped 1.534 million MT, the highest total in three years.
2017 U.S. ag trade surplus shrinks a little
The December 2017 U.S. ag trade surplus was $2.6 billion, with exports of $12.7 billion topping imports valued at $10.1 billion. That brought calendar year 2017 exports to $138.4 billion, up about $3.7 billion from 2016. However, calendar year imports, at $121 billion, were up $6.5 billion from 2016. As a result, the 2017 ag trade surplus totaled $17.4 billion, down from $20.2 billion in 2016.
Beyond NAFTA: Opportunities, challenges explored
While most of the trade attention in U.S. agriculture has focused on the North American Free Trade Agreement (NAFTA), there are several other opportunities available to simultaneously improve U.S. agricultural trade and boost farm income. John Newton, director of Market Intelligence for the American Farm Bureau Federation (AFBF), said improving a U.S.-South Korea free trade agreement, negotiating a bilateral trade agreement with Japan and renewed interest in trade with countries that comprise the Comprehensive and Progressive Agreement for Trans-Pacific Partnership (formerly known as the Trans-Pacific Partnership) create both opportunities and challenges. Read: Make Agricultural Trade Great Again – Reviewing Opportunities and Challenges in Key U.S. Agricultural Export Markets.
Dairy industry urges swift confirmation of ag trade negotiator
The USDEC and National Milk Producers Federation (NMPF) urged the U.S. Senate to swiftly approve Gregg Doud as chief agricultural negotiator in the office of the U.S. Trade Representative (USTR). U.S. Sen. Jeff Flake (R-Arizona) lifted a hold on the nomination, and USDEC's Vilsack and NMPF president and CEO Jim Mulhern asked the Senate to move quickly on confirmation.
"America's dairy farmers depend on carefully calibrated trade agreements, such as the North American Free Trade Agreement (NAFTA) and the U.S.-Korea free trade agreement (KORUS)," Mulhern said. "We need a strong advocate for agriculture in the USTR during this crucial period."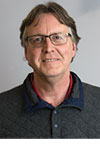 Dave Natzke

Editor
Progressive Dairyman
Before commenting on our articles, please note our Terms for Commenting.