Editor's note: The CEO Corner contains editors' compilations of business news from top publications, which they have tailored for the dairy industry.
"As the CEO, you have to realize you can't do everything yourself anymore," says Michael Dubin, as recently quoted in the July/August issue of Inc. magazine in an article he wrote himself titled "How I created a billion-dollar company."
Dubin, the entrepreneur who started Dollar Shave Club before selling it to Unilever for a reported $1 billion, says that as your company grows, you have to leave behind the I-can-do-everything mentality and give more leeway to employees. However, chaos can quickly ensue without processes and a general knowledge of how things "should" be done.
Sound familiar on your dairy?
"You get to a point – usually it's between 50 and 80 employees – when you need to start bringing in some process and organizational discipline," Dubin wrote in the article.
Dubin relates that when growing a business, CEOs need to transition from a jack-of-all-trades owner doing everything to a motivator-in-chief owner supervising teams of experts.
"As the CEO, you have to realize you can't do everything yourself anymore. And teams need strategists, but they also need the right layers above and below to execute in specific areas. ... The more experts you have, the faster you can move. Instead of doing work yourself, you have to shift into a role of inspiring and motivating people to drive the best results."
After reading this article, I was curious to know what the threshold for standardization on a dairy should be. A handbook with clear guidelines seems to me to be an essential for such standardization. I reached out to two consultants that I know who stress protocols, standardization and training. Both said the threshold for standardizing in the dairy industry is much lower than Dubin's suggestion.
10 to 20 employees
Richard Stup of Ag Workforce Development says handbooks are beneficial when a dairy begins to employ somewhere between 10 to 20 employees.
"When you get more than 10 people and start pushing toward 20, it becomes really tough to be effective as a direct supervisor, leader and HR manager," Stup says. In his experience, dairies with this number of workers typically hire a mid-level manager, such as a parlor manager or herd manager. That's a "step in the right direction" but won't be enough unless the dairy has a handbook too, he says.
"The challenge [with introducing a manager] is that we now have another person interpreting rules and expectations of employment for his or her direct reports. If those rules and expectations aren't written down in an employee handbook, you can guarantee there will be unintended consequences," Stup says. "Employee handbooks shouldn't be written or viewed as some kind of legalistic contract with the employee. Instead, they should be a guide for the employee to the rules and expectations for being successful in the business. When the expectations are made clear up front, everyone has a much better chance of following through and meeting those expectations."
More than 50 cows
Greg Squires of Dairy Enterprise Services says any dairy with more than 50 cows that wants to consistently perform in the top 25 percent of U.S. dairy herds should have "written, continuously updated SOPs."
"Consistently performing the correct procedures correctly [try that one as a tongue twister] is one of the most powerful management controls to greater production efficiency," Squires says.
He recommends that SOPs be developed with professional advisor assistance, communicated to all staff, supported with regular training and reinforced with appropriate expectations.
"As concentration intensifies, producers will search for new ways to remain competitive and profitable," Squires says. "Effective utilization of written SOPs is one of the most meaningful ways of supporting management control."
If you think it's time to start writing a handbook and standardizing policies on your dairy, here's useful resources from dairy-focused universities. The first link helps explain how to standardize your procedures.
• Learn how to standardize my dairy's everyday procedures.
The second link does more than 50 percent of the work required to write a handbook for you.
• Find templates and examples of dairy handbooks.
So what do you think? What size of workforce do you think requires written protocols? At what size of workforce did you write your dairy's first handbook? Or maybe more importantly, at what size would you have wished you had written a handbook when looking back on it now?
Full disclosure: I'm a Dollar Shave Club subscriber and not at all ashamed of it.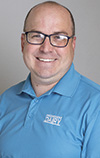 Walt Cooley

Editor-in-chief
Progressive Dairyman
PHOTO: Screenshot taken on July 6, 2017, on YouTube.
Before commenting on our articles, please note our Terms for Commenting.