Editor's note: The CEO Corner contains editors' compilations of business news from top publications, which they have tailored for the dairy industry.
While living by the adage "If it ain't broke, don't fix it" may not break your business, failing to improve it could cause heartbreak down the road.
A year before he started as the CEO of Mayo Clinic, headquartered in Rochester, Minnesota, Dr. John Noseworthy was concerned with the financial future of an institution whose management practices the rest of the medical community aspired to assimilate. To everyone else, especially his future employees, the institution clearly was not broken.
However, after doing an analysis to ascertain the readiness of the clinic to face the future, Noseworthy became alarmed at the "perfect storm" on the horizon. In 2008, he saw ominous clouds of reduced revenue, an aging population with chronic diseases, the emergence of "disruptive technologies," the accelerated interest in the government to pass healthcare legislation and the efforts of private insurers to reduce health-care costs combining to threaten the future of the renowned institution. Noseworthy saw that they would be "paid a lot less for the work that we do."
An article from The Wall Street Journal titled, "Mayo's tricky task: Revamp what works," outlines what the health-care leader did to prepare his world-class organization for the storm ahead.
His techniques to cut costs certainly apply to dairies. Three key takeaways for dairy farmers are that aggressive goals require you to know your numbers, be prepared for pushback and cuts are a team effort.
1. Know your numbers
Although cutting costs at Mayo Clinic was no easy feat, Noseworthy and his staff knew where their revenue was, and a future readiness analysis probably helped in deciding how much to cut.
Some of the most successful dairies know where they are and where they want to go. Linda and Doug Hodorff of Fond du Lac, Wisconsin, have a "progressive growth" mantra. They remember the words of Doug's father: "If you're not growing your business by the rate of inflation, you are going backwards." Knowing their cost of production has been key to their operation surviving several up-and-down milk price cycles.
The couple knows their numbers. They use enterprise accounting to understand the exact costs associated with dairy and cropping entities. Linda related, "Our cow numbers would grow faster than our management ability, so we tried to grow step-by-step."
Knowing numbers also helped Todd Tubergen of Ionia, Michigan, to identify superfluous expenses and be better prepared to handle the market dip in 2015. By using benchmarks and zeroing in on his cost of production, Tubergen found that the dairy was leaving money on the table.
He found ways to lower the cost per pound of dry matter (DM) from 12 cents down to 10 cents by better utilizing on-farm forages, contracting commodities and evaluating how feed changes would affect production and income-over-feed cost (IOFC) based on spreadsheet projections.
If you don't know your numbers, you won't know where to cut costs and still grow your dairy business.
(See belt-tightening strategies Northeast dairy farmers used recently here).
2. Expect pushback
It's difficult to get buy-in from employees when they consider your organization one of the best in the world.
Joseph A. Dearani, chief of cardiovascular surgery, pointed out to WSJ that surgeons were disappointed to not only be denied two additional surgery rooms, but also be asked to cut costs by 20 percent. The surgeons bristled at being asked to whittle down heart valve brands to two. It took two years for them to agree on which brands.
The clinic, one of America's largest users of heart valves, then used negotiating power with the two brands to decrease the cost of the heart valves. Dearani said that initially, it "ticked a lot of people off," but "everybody eventually came around."
When the status quo changes, you will get pushback. The clinic employs a slew of doctors, surgeons and staff with strong personalities, some of whom were upset by shift changes and other initiatives to reduce costs.
It is notable that the hospital still kept a pulse on the feasibility and success of initiatives. Administrators found that their initiative to cut follow-up appointment time to 30 minutes infeasible and that departments needed more "local control" to find ways to increase new patient visits.
While there may be some exceptions, changing employees' routines or asking more from them may cause significant pushback. A decision to decrease staff and purchase unfamiliar-to-your-staff robots may not be accepted favorably. Remember to keep your eye on the goal of creating a sustainable farm in good and hard times. However, be humble enough to keep a pulse on your initiatives and create a culture where your employees know you welcome feedback, even if it is mostly bellyaching in the beginning.
3. Cuts are a team effort
Your employees are your magnifying glass. Often they may see cost-saving opportunities close up that you missed from your bird's-eye view.
The staff of Mayo cut millions in costs by working as a team. Through friendly competition of decreasing "wheels out" time – when one patient's surgery was over to when the room was set up for the next patient – the staff found ways to trim turnover time by about 50 percent. Throughout the process, staff met to discuss what worked and what didn't. Administrators made them a part of the process, which, we're sure, increased employee buy-in.
As the Hodorffs discovered on their dairies, employee buy-in and feedback can be invaluable. When milk prices were $2 to $4 under the cost of production, the Hodorffs sought employees' ideas to cut costs. As they set budgets in the fall, Doug asked each group on their two dairies to find a way to cut 3 percent out of their budgets. Big things and little things, like switching to a lower cost electrolyte or laundry detergent, added up. "That helped us through that time," he added. "In the end, we saved more than 3 percent. We were still losing money, but not as much."
Mayo's 2020 deadline to cut costs by 20 percent is looming near. The clinic declined to say if they are on target to reach their goal. However, a powerful lesson applies: The best businesses and dairies continually evolve to prepare them for whatever storms may lie ahead. They live by the adage "If it ain't broke, improve it."
Progressive Dairyman Editor Peggy Coffeen contributed to this report.
PHOTO: Illustration by Ray Merritt.
Diantha Leavitt

Staff Writer
Progressive Dairyman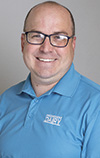 Walt Cooley

Editor-in-chief
Progressive Dairyman
Before commenting on our articles, please note our Terms for Commenting.