Sign-up for direct payments under a second Coronavirus Food Assistance Program (CFAP 2) is now underway at USDA Farm Service Agency (FSA) offices. (Read: CFAP 2: Dairy payment is $1.20 per hundredweight.)
The National Milk Producers Federation (NMPF) has created a resource guide to help farmers understand and apply for the program. The toolbox includes a breakdown of what CFAP 2 includes for dairy, as well as a link to relevant application resources.
According to NMPF, highlights of CFAP 2 include:
A dairy payment amounting to $1.20 per hundredweight (cwt) on a farm's production during the last nine months of 2020: Dairy payments will be based on actual milk production from April 1 to Aug. 31, 2020. Milk production for Sept. 1, 2020, to Dec. 31, 2020, will be estimated by FSA, using daily average production from the April-August base period of known production.


One hundred percent of the payment will be made once a farm's eligibility is determined, meaning there will be no 20% holdback as with earlier assistance.


For dairy beef, producers are eligible for cattle inventory payment on bull calves and dairy steers, but not for breeding stock. The payment is $55 per head on eligible cattle in inventory on a date between April and the end of August selected by the producer.


Significantly, this round's payment limitation provision has been expanded to include trusts and estates for both rounds of CFAP payments, meaning those who were disadvantaged by restrictive trust-related payment interpretations in the first round will have their situation resolved for that round as well as in the latest tranche of aid. The application of direct attribution is also modified so payment limits won't be reduced based on ownership shares, providing more equitable support to dairy farmers of various ownership structures.
Zach Myers, risk management educator with Pennsylvania's Center for Dairy Excellence, provided estimates for payments under CFAP 2 for various milk produciton levels (Table 1).
According to estimates from American Farm Bureau Federation economists John Newton and Michael Nepveux, dairy producers are expected to receive about $2 billion under CFAP 2. That's up slightly from actual dairy payments under CFAP 1 (see below). Read: Breaking Down CFAP 2.0.
CFAP 1 payment update
Deadline to sign up for CFAP 1 payments closed on Sept. 11, and the USDA continues to provide updates on payment distribution through that program. As of Sept. 20, dairy applications processed and approved by FSA offices stood at 24,440, with direct payments totaling just over $1.748 billion. Applicants and payments approved were up 329 and about $11 million, respectively, from the week before.
The top states for CFAP 1 dairy payments were:
1. Wisconsin: $340.1 million – 6,157 applicants
2. California: $255.7 million – 949 applicants
3. New York: $164.6 – 2,645 applicants
4. Minnesota: $109.1 million – 2,538 applicants
5. Pennsylvania: $105.8 million – 2,758 applicants
6. Michigan: $91.2 million – 907 applicants
7. Idaho: $73.1 million – 323 applicants
8. Texas: $53.7 million – 307 applicants
9. Iowa: $53 million – 1,020 applicants
10. Ohio: $52.5 million – 998 applicants
11. Washington: $49.5 million – 287 applicants
Through Sept. 20, dairy represented about 17.3% of total CFAP payments. In addition to dairy, payments totaled $4.94 billion to livestock producers, $2.621 billion to producers of non-specialty crops and $702 million to producers of specialty crops. Overall, the USDA FSA had approved about $10.1 billion in payments to more than 638,000 agricultural producers.
University of Illinois economists Joe Janzen, Jonathan Coppess and Nick Paulson noted that CFAP 1 payments came in well below budgeted levels. While payments through Sept. 20 totaled about $10 billion, up to $16 billion had been budgeted. They estimated dairy payments came in about $1 billion less than expected. Read: The Distribution of CFAP Payments across Commodities and States.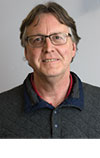 Dave Natzke

Editor
Progressive Dairy