The USDA's Farm Service Agency (FSA) staff were actively processing Coronavirus Food Assistance Program (CFAP) applications last week, with direct dairy producer payments nearly doubling the total from the week before.
U.S. dairy producers received nearly $667 million in direct payments through CFAP as of June 15, up from $337 million on June 8. Dairy applications processed by FSA offices rose to 12,084, up from 7,706 a week earlier.
The USDA's FSA began taking applications May 26. In the first three weeks of the application period, the top states for CFAP dairy payments were:
Wisconsin: $156.2 million – 2,975 applicants
California: $87.5 million – 538 applicants
New York: $79.1 million – 1,467 applicants
Pennsylvania: $38.6 million – 1,207 applicants
Michigan: $36.1 million – 510 applicants
Minnesota: $27.7 million – 1,012 applicants
Idaho: $25. 2 million – 198 applicants
Iowa: $20.7 million – 503 applicants
Washington: $20.1 million – 180 applicants
Texas: $18.2 million – 157 applicants
Find the complete list here.
Overall, the USDA FSA had approved nearly $2.9 billion in payments to more than 220,280 agricultural producers who applied for assistance through the CFAP as of June 15. In addition to dairy, payments totaled $1.4 billion to livestock producers, $758.4 million to producers of non-specialty crops and $53.3 million to producers of specialty crops. Applications will be accepted through Aug. 28, 2020, with application numbers and program payments announced each Monday.
CFAP resources available
The USDA and numerous other organizations have produced information materials and webinars to update agricultural producers on the program:
USDA website: The USDA has an extensive list of tools and resources on the CFAP website to help producers understand the program and enable them to work with FSA staff to complete applications. Producers are also reminded the CFAP call center is available for one-on-one support with the CFAP application process. Phone (877) 508-8364 to speak directly with a USDA employee.


USDA webinars: The USDA's FSA scheduled several webinars to assist ag producers with CFAP direct payment applications. A webinar designed specifically for dairy and non-specialty crop producers was held June 11. Another session for livestock and non-specialty crop producers is set for June 16, 3 p.m. Eastern time. Advance registration is required.
The dairy webinar provides an overview of the program and discusses general payment calculations and eligibility. It features three example dairy farms and walks participants through payment calculations:
Easy Dairy LLC is a 100-cow dairy farm.
McDonald Family Dairy Farm with 250 cows
Sky's the Limit Dairy with annual milk production of about 100 million pounds
The webinar also discusses payment eligibility for dairies that ceased operations during the first and second quarters of 2020. A non-specialty crop segment of the webinar addresses commodities used on the farm, such as silage. Also, learn more about the notice of funding availability (NOFA) process and how to submit additional commodities for consideration to the USDA before the June 22, 2020, deadline.
The dairy and non-specialty webinar presentation slides are available here, with the full recording expected to follow soon.
National Milk Producers Federation: The National Milk Producers Federation (NMPF) has compiled and answered the most frequently asked questions from dairy farmers about the program. Topics include milk and dairy livestock payment levels and application procedures.


Pennsylvania Center for Dairy Excellence (CDE): CDE risk education manager Zach Myers hosted a webinar, June 12, providing an overview and step-by-step guide of how to fill out and submit CFAP applications. The webinar was recorded and is available here (password 3f.!!514).
Email Zach Myers for additional information.
University of Wisconsin – Madison: A 16-minute video provides guidance on filling out the payment application (form AD-3114). Mark Stephenson, University of Wisconsin – Madison director of dairy policy analysis, walks producers through the form and addresses common questions from dairy producers. It features the latest USDA interpretations of the program provisions as of June 5.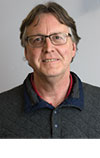 Dave Natzke

Editor
Progressive Dairy