With record-high debt and more farmers extending their repayment terms, the number of U.S. farms restructuring debt by filing Chapter 12 bankruptcy rose in the past 12 months, according to an analysis by American Farm Bureau Federation (AFBF) chief economist John Newton.
There were 580 Chapter 12 filings for the year ending Sept. 30, 2019, up 112 (24%) from the corresponding period a year earlier and the highest level for that period since the 676 filings in 2011.
Among the 24 major dairy states, Chapter 12 filings totaled 378 for the year ending Sept. 30, 2019, up 66 from the year before (Table 1). The total does not necessarily mean all filings were dairy operations.
When all the numbers are in, the USDA projects U.S. farm income is expected to rise in 2019. However, it's estimated nearly 40% of that income will come from government sources. And 2019 U.S. farm debt is projected to be a record-high $416 billion, with $257 billion in real estate debt and $159 billion in non-real estate debt.
"While filings remain well below the historical highs experienced in the 1980s, the trend is a concern," Newton wrote in his AFBF Market Intel report. "The support provided to farmers in 2018 and 2019 is expected to alleviate some of the financial stress; however, not all farmers will benefit from trade assistance, farm bill programs, crop insurance or disaster aid. As a result, it could take some time for the financial relief to manifest in the farm bankruptcy trends."
Newton also noted that recent data from the Federal Reserve District of Kansas City shows farmers are stretching repayment terms on debt to all-time highs. All non-real estate loans saw an average maturity of 15.4 months; feeder livestock had an average maturity period of 13 months; other livestock had a maturity period of 18 months; and other operating expenses had an average maturity period of 11.5 months.
Total bankruptcies filed by state vary significantly, from no bankruptcies in some states to more than 20 filings in others, Newton noted. Bankruptcy filings were the highest in Wisconsin (48 filings), followed by 37 in Alabama, Nebraska and Kansas. Iowa, Kansas, Maryland, Minnesota, Nebraska, New Hampshire, South Dakota, Wisconsin and West Virginia all experienced Chapter 12 bankruptcy filings at or above 10-year highs.
All regions of the U.S. saw higher bankruptcy rates over the previous 12 months compared to the prior year. More than 40% of the farm bankruptcies, 255, were in the 13-state Midwest region. Bankruptcies in the Midwest were up 13% compared to prior-year levels and were at the highest level in more than a decade. For additional information, read "Farm Bankruptcies Rise Again."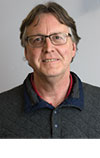 Dave Natzke

Editor
Progressive Dairy