U.S. cheese exports hit a record high in March, but a setback in negotiations with China cast some dark clouds over the trade picture.
First, the good news: U.S. suppliers are finding a growing customer base for cheese in South Korea, Japan, Southeast Asia, the Middle East/North Africa (MENA) region and Central America. March 2019 U.S. cheese exports totaled 37,190 tons, up 10 percent from the prior year, based on latest estimates from the USDA and U.S. Dairy Export Council (USDEC).
For the first time in four years, South Korea was the leading market for U.S. cheese, buying 8,472 tons. U.S. suppliers also posted record sales to Southeast Asia and boosted shipments to Japan, MENA and Central America. Partially offsetting those gains was a 17 percent year-over-year decline in cheese sales to Mexico, which continue to be negatively impacted by retaliatory tariffs.
Here's a summary of March 2019 numbers:
• Volume basis: Overall, suppliers shipped 186,185 tons of milk powders, cheese, butterfat, whey products and lactose in March, the most in seven months, but down 12 percent from the strong performance of March 2018.
• Value basis: Total U.S. exports were worth $538.3 million, up 4 percent year over year. Sales to Southeast Asia were up 41 percent, while sales to South Korea, Japan, the Caribbean and the MENA region were the most in at least three years.
• Total milk solids basis: U.S. exports were equivalent to 17.3 percent of U.S. milk production in March, up from 16.1 percent a year earlier.
Now to the bad news: March U.S. dairy product sales to China plummeted, with overall volume just half of what it was a year ago, before retaliatory tariffs hurt U.S. competitiveness. According to data reported in Global Trade Atlas, China has been on a dairy spending spree so far this year, with imports growing by 13 percent in the first quarter compared to the same period a year ago. However, the U.S. has been left out of that expansion. Since the tariffs went into effect last July, U.S. dairy sales volume to China has fallen 43 percent.
Do dairy exports face more tariff threats?
After months of speculation that a China-U.S. trade agreement was near, talks ended May 10 with no deal other than to continue talking. President Donald Trump said the U.S. would impose additional tariffs on goods imported from China, effective May 10, and would give China another 30 days before imposing tariffs on yet another list of Chinese products.
China announced it would retaliate, and although specific U.S. products facing increased tariffs have not been identified, many U.S. officials expect agriculture to be a likely target.
Any higher tariffs imposed on U.S. dairy products could lead to long-term financial damage, according to Mark O'Keefe, USDEC vice president of editorial services. (Read O'Keefe's USDEC Blog: Tariffs as High as 45% Inflict Risk on Chinese Food Companies, Pain on U.S. Dairy Farmers.)
African swine fever in China impacting dairy exports
In addition to the tariffs, the African swine fever (ASF) epidemic in China is having a big impact on U.S. exports of whey products. The current ASF epidemic could reduce China's swine population by as many as 150 million head or more. (Read: China's ASF epidemic 'wheys' on U.S. dairy exports.)
Fewer hogs translates into lower demand for swine feed, with negative implications for key dairy ingredients important to piglet nutrition: milk permeate, whey permeate, whey powder and lactose. Prior to the ASF outbreak, China's pork producers fed an estimated 250,000 metric tons of lactose annually (about 0.8 pounds per post-weaned piglet).
Whey shipments to China were just 10,946 tons in March, down 52 percent from a year earlier, with steep declines in volumes of whey protein concentrate and modified whey products (mostly permeate). As a result, total U.S. whey exports were 41,469 tons, down 22 percent from last year.
The full impact of lower exports, putting downward pressure on global and U.S. whey prices, reaches all the way back to U.S. dairy farms, said Mary Ledman, global dairy strategist with Rabobank. A 1-cent-per-pound change in the U.S. dry whey price results in a 6-cent-per-hundredweight move in the Class III milk price.
International whey powder prices have declined 15 to 20 percent since January, and lactose prices have retreated by nearly 10 percent. Whey permeate prices have felt the brunt of the decline, with prices dropping 50 percent since February.
Dairy heifer exports fall
Looking at other aspects of the USDA Foreign Agricultural Service data, dairy replacement heifer exports fell to a nine-month low in March. At 774 head, most of the heifers stayed close to home: 481 went to Mexico and 289 moved to Canada. Four head went to Honduras. The total shipments were valued at $1.3 million.
Hay exports show life in March
U.S. hay exports picked up a bit in March. At 124,743 metric tons (MT), shipments of other hay showed a modest gain, turning in the highest monthly total since last November. March sales were valued at $42 million.
Shipments of other hay increased to all four major foreign markets: Japan, South Korea, Taiwan and United Arab Emirates (UAE). At more than 66,000 MT, Japan remained the leading market, taking 53 percent of the month's total.
March alfalfa hay shipments totaled 222,403 MT, the highest monthly total since last September; exports were valued at $69.7 million. Among leading markets for alfalfa hay, the top buyer continued to be Japan, at more than 66,600 MT. Shipments to China also increased to 58,635 MT, a three-month high, but remain well below pre-tariff levels. Sales to Saudi Arabia were down slightly from February, but volumes to the UAE, South Korea and Taiwan were all up.
The ASF epidemic in China has potential implications for hay exporters. How?
With fewer swine and less pork production, there will be rising demand for alternative protein sources, especially beef. That could accelerate China's dairy cow culling to fill some of that protein demand gap. Fewer dairy cows could reduce demand for U.S. alfalfa.
U.S. ag trade surplus shrinks
U.S. ag exports topped $12 billion in March 2019, the highest total since November 2018. However, ag imports hit $11.9 billion, potentially the highest on record. As a result, the March U.S. agricultural trade surplus fell to $111 million, the smallest surplus since May 2017.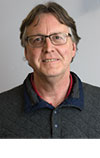 Dave Natzke

Editor
Progressive Dairyman