With ballots to be counted and recounted and multiple lawsuits filed, we don't know who will be in the White House and, by extension, leading the USDA next year. We do know there will be change atop congressional committees with oversight on agriculture.
However, even though three of four leadership positions on U.S. Senate and House Ag Committees will see changes when the next Congress begins in 2021, dairy organization leaders seeking policy discussions are likely to find mostly familiar faces on both committees.
House Ag Committee
House Agriculture Committee Chair Collin Peterson (D-Minnesota) lost in his reelection bid, and Ranking Member Michael Conway (R-Texas) retired.
Among current House Ag Committee Democrats, Xochitl Torres Small of New Mexico lost a bid for reelection. As of Friday morning, two Democrats currently serving on the House Ag Committee, California's T.J. Cox and New York's Anthony Brindisi, trailed Republican opponents in their reelection bids. Twenty-two other Democrats either won or were leading in their bids for reelection.
Among current Republican members of the House Ag Committee, Ted Yoho of Florida and Ralph Abraham of Louisiana retired. In addition, Roger Marshall of Kansas won election to the Senate. Nineteen current House Ag Committee members either won or were leading in the bids for reelection.
Republicans picked up seats in the House but remained short of the majority needed to take over the chairmanship of the House Ag Committee.
Reps. David Scott (D-Georgia) and Jim Costa (D-California) announced they will seek to replace Peterson, and Marcia Fudge (D-Ohio) has also been mentioned as a potential candidate.
Senate Ag Committee
Only a small number of Senate Ag Committee members were up for reelection, but Senate Agriculture Committee Chair Pat Roberts (R-Kansas) retired.
None of the senators currently sitting on the Senate Ag Committee lost in their reelection bids, although Kelly Loeffler (R-Georgia) fell short of the minimum 50% of the popular vote needed to win and must participate in a runoff election, yet to be scheduled.
Republicans Joni Ernst of Iowa, Mitch McConnell of Kentucky and Cindy Hyde-Smith of Mississippi all were reelected, as were Democrats Richard Durbin of Illinois and Tina Smith of Minnesota.
Those not up for reelection in the Senate this cycle included:
Republicans John Boozman, Arkansas; Mike Braun, Indiana; Charles Grassley, Iowa; Deb Fischer, Nebraska; John Thune, South Dakota; and John Hoeven, North Dakota


Democrats Debbie Stabenow, Michigan, who served as the ranking member; Michael Bennet, Colorado; Amy Klobuchar, Minnesota; Kirsten Gillibrand, New York; Sherrod Brown, Ohio; Robert P. Casey Jr., Pennsylvania; and Patrick Leahy, Vermont
Republicans would hold their majority in the Senate, thereby retaining the Senate Ag Committee chair position. No names of potential leaders had surfaced as of Progressive Dairy's deadline.
Other committees
Other congressional committees with the most direct influence of policies affecting dairy and agriculture include appropriations (funding), environment (water and air quality), judiciary (immigration) and trade (exports).
Committee appointments and leadership positions are based on the political party in control of the House and Senate, seniority and other factors. Progressive Dairy will update committee makeup and leadership as they become available.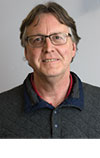 Dave Natzke

Editor
Progressive Dairy