Taking risks out of federal milk marketing order (FMMO) Class I (fluid) milk marketing could benefit processors and farmers, and stem the tide of declining fluid milk sales, according to John Newton, Market Intelligence director with the American Farm Bureau Federation (AFBF).
Buying and selling milk going into fluid milk beverages is confusing because of FMMO end-product pricing formulas, along with an inability for processors to directly forward contract milk intended for fluid use and a lack of a commercially traded futures contract for beverage milk, Newton wrote in "Proposed Changes to Fluid Milk Pricing, And Why Farmers Need to Care."
Current end-product pricing formulas put those working in the beverage market at a significant disadvantage over those working in the dairy product – cheese, butter and powder – markets, Newton wrote.
While the "higher of" provision has added 43 cents per hundredweight (cwt) to the Class I milk value since 2001, it also creates hedging risks for those using Class III and Class IV futures markets.
Historically, from 2001 to 2017 the basis risk when using the Class III milk futures contract to cross-hedge Class I milk averaged 47 cents per cwt and ranged from a low of minus 78 cents to plus $4.64 per cwt. During this same time, the basis risk when using the Class IV milk futures contract averaged 90 cents per cwt and ranged from a low of minus 77 cents to a high of plus $6.68 per cwt.
In lieu of the higher-of mechanism, a proposed change would set the monthly beverage milk price equal to the simple average of the advanced Class III and IV milk prices, plus 74 cents per cwt, according to Newton.
Using the simple average of Class III and IV milk prices would make it possible to more fully hedge fluid milk using the Chicago Mercantile Exchange (CME) futures market, he added.
Based on Newton's analysis, using that proposal would have reduced the average and range of risk.
That would allow major milk retailers such as McDonald's and Starbucks to hedge their input costs and provide more price stability for customers, as well as reduce the risk of servicing school milk contracts.
All of these benefits could ultimately help to reverse the much longer trend plaguing the dairy industry: declining per capita consumption of beverage milk products.
In testimony on the 2018 Farm Bill before the House Agriculture Committee in March, Michael Dykes, president and CEO of the International Dairy Foods Association (IDFA), called for expanding the current USDA Dairy Forward Contracting program.
Read: What's in it for you? Dairy producer, processor groups outline policy priorities
"The dairy industry needs better mechanisms for risk management, both on the farmer side and the processor side," Dykes said.
That voluntary program allows dairy processors to lock in long-term milk supplies with individual farmers or their cooperatives at a fixed price to reduce volatility. The current program allows handlers regulated under federal milk marketing orders to agree on contract prices for Class II, III or IV milk, without having to pay the minimum federal order blend price. However, as it currently stands, the program prohibits forward contracting on milk used for Class I (fluid) purposes.
Dykes asked that the program be made permanent (it currently must be renewed with each farm bill) and be expanded to include fluid milk.
As domestic and global dairy product and ingredient buyers increasingly seek long-term contracts, making the forward contracting program permanent and expanding it to include Class I milk would provide processors with price predictability and keep customers who might otherwise leave the market at times of high dairy prices, he said.
While the National Milk Producers Federation (NMPF) has steadfastly opposed expansion of the forward contracting program to Class I milk, Jim Mulhern, NMPF president and CEO, told the House committee U.S. dairy leaders would work to see if a consensus solution is achievable.
Read Newton's article and analysis:"Proposed Changes to Fluid Milk Pricing, And Why Farmers Need to Care."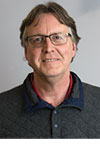 Dave Natzke

Editor
Progressive Dairyman