Progressive Dairy shares the latest news, industry statements and press releases, and educational resources for dairy producers to help deal with the impacts of COVID-19. Email additional news and resources to Dave Natzke.
---
---
---
COVID-19 update for May 20
CFAP application period to open May 26; dairy payment is about $6.20 on 1Q production
U.S. Secretary of Agriculture Sonny Perdue announced the application period and payment rates for direct producer financial assistance through the Coronavirus Food Assistance Program (CFAP).
The application period will be held May 26-Aug. 28 at USDA Farm Service Agency (FSA) offices. For dairy farmers, the payment rate will equal about $6.20 per hundredweight (cwt) on their first-quarter 2020 milk production, although initially, producers will see just 80% of the total calculated payment.
Read full article here.
Dairy economists summarize CFAP payments
Three dairy economists have published a paper summarizing the USDA's Coronavirus Food Assistance Program (CFAP) direct producer payment provisions.
Authoring the paper were Mark Stephenson at the University of Wisconsin – Madison, and Chris Wolf and Andrew Novakovic with Cornell University.
Read: USDA's new direct payments program for dairy farmers.
Michael Best: PPP forgiveness application analyzed
The Small Business Administration (SBA) has released a form application for forgiveness of outstanding loans under the Paycheck Protection Program (PPP). Release of the form also brings some clarity on how SBA is interpreting the program, according to analysis by attorneys with Michael Best.
The application release comes at a time when there are widespread media reports that Congress is considering making changes to the PPP, perhaps including extending the period during which PPP funds may be used and forgiven or making use limitations less restrictive.
Notwithstanding those reports, the forgiveness application makes clear that spending the PPP funds during the eight-week period following receipt of the loan remains the rule, according to Michael Best.
Borrowers may presumably submit the forgiveness application to their lender as soon as their applicable eight-week covered period has expired. The application does not state when a borrower will hear back from the SBA or the lender. Program participants should continue to work with their bank, legal counsel and accounting experts to ensure compliance with the PPP.
To see a full list of topics and Michael Best analysis, click here.
Farm Credit East to host PPP webinars
For those agricultural producers who received PPP funding, Farm Credit East is offering an informational webinar to prepare producers to apply for loan forgiveness. This free session will be offered twice in a webinar format. The first webinar will be held on Thursday, May 21, at 9 a.m. (Eastern time), and the second will be held Friday, May 22, at 9 a.m. (Eastern time). Both webinar sessions will present the same information.
Farm Credit East business consultants Erin Pirro and Keith Dickinson will discuss the requirements for producers who plan to apply for loan forgiveness after they have spent the PPP funds. The presentation will include a discussion of expense tracking and documentation requirements based on initial guidance issued by the Small Business Administration on May 15.
In addition to these two webinar presentations, Farm Credit East will be holding a Q&A session on Wednesday, May 27, at 9 a.m. (Eastern time), for those producers who have specific questions and to review any additional guidance available at that time.
To register for either free, one-hour webinar or to participate in the Q&A session, click here.
For ongoing updates on tax provisions including updates on tax law changes resulting from the COVID-19 pandemic along with other helpful state and federal resources, visit the Farm Credit East COVID-19 Resource Hub.
Are dairy retail sales helping turn the corner?
Dairy sales remain a "powerhouse" in retail grocery stores as the coronavirus impact moves into a third month, according to weekly updates from the International Dairy Deli Bakery Association (IDDBA). While the increase in retail sales can't fully cover the lost sales in food service, they are helping boost total sales.
In the most recent IDDBA report, which covers weekly sales between March 1-May 3, dairy sales gains have been up double digits over comparable weeks in 2019 for eight weeks running, said Abrielle Backhaus, research coordinator with IDDBA. Year-over-year gains for the week ending May 3 were +28.7% for the overall dairy category, driven by continued strong demand for milk, cheese, butter and creamers. At about 2%, only sales of yogurt fell below the double-digit growth pattern.
Read full article here.
COVID-19 survey seeks dairy, ag worker participants
The Upper Midwest Agricultural Safety and Health (UMASH) Center and University of Minnesota is studying whether farm biosecurity and infection control measures help make agricultural workers and dairy producers uniquely resilient to the health and economic effects of COVID-19.
Organizers of the survey are seeking to help dairy farms find ways to keep workers as safe and healthy as possible from COVID-19, thereby decreasing the economic impact of a sick workforce on production. The information will also be used to create future educational materials for worker safety and occupational health.
The one-time, 16-question survey about biosecurity practices and preparedness during the COVID pandemic can be done by a phone or video interview and will take approximately 10-15 minutes. Responses are requested by June 5.
Participation is voluntary and all answers will remain anonymous. If you are willing to participate or have any questions or concerns, email Sally Yung, internal medicine and pediatrics resident with the University of Minnesota Medical Center, or call (818) 312-2784.
Minnesota proposal extends farm foreclosure moratorium for some
The Minnesota House and Senate passed legislation that halts farm foreclosures for those who elect to take part in creditor mediation. The moratorium would be in effect through December, according to the Land Stewardship Project's (LSP) Farm Crisis Campaign.
Paul Sobocinski, an LSP organizer who farms near Wabasso in southwestern Minnesota, said the state's mediation law provides farmers the opportunity to negotiate with lenders during times of crisis.
Minnesota's Farmer-Lender Mediation Act was passed in 1986. It requires any creditor foreclosing on agricultural debt of $15,000 or more to provide the debtor a legal notice of their right to mediation by a neutral state mediator. If this right is taken up within a 14-day period specified in law, the legislation normally provides for a maximum of 90 days to reach agreement.
The most recent legislation temporarily extends this mediation time frame to 150 days or Dec. 1, 2020, whichever is later, to allow for recovery from the impacts of the COVID-19 pandemic.
Vermont lawmakers seek additional dairy aid
Three Vermont lawmakers sent a letter to U.S. Secretary of Agriculture Sonny Perdue, May 13, asking the USDA to take additional steps to help dairy farmers deal with the economic impact of the COVID-19 pandemic. U.S. Sens. Patrick Leahy and Bernie Sanders and Rep. Peter Welch, co-chair of the Congressional Dairy Farmer Caucus, called on the USDA to:
Compensate dairy farmers under the Coronavirus Food Assistance Program (CFAP) for the months they will be impacted the most by low milk prices
Pay producers to reduce production and compensate them for milk that has to be dumped
Reopen Dairy Margin Coverage program enrollment for 2020
Convene an emergency hearing to establish a price floor for milk
Wisconsin Supreme Court strikes down 'Safer at Home' extension
The Wisconsin State Supreme Court has struck down an order extending the state's "Safer at Home" restrictions due to the COVID-19 pandemic. On May 13, on a 4-3 vote, the state's highest court ruled in favor of a petition by Republicans in the Wisconsin Legislature and supported by a Wisconsin dairy organization.
Gov. Tony Evers, a Democrat, had issued initial COVID-19-related restrictions on businesses and schools in late March. On April 16, state Department of Health Services (DHS) Secretary-designee Andrea Palm extended the order through May 26, easing some restrictions on some "nonessential" businesses.
On April 29, the Great Lakes Legal Foundation (GLLF) filed an amicus brief with the Wisconsin Supreme Court on behalf of Wisconsin Manufacturers & Commerce (WMC) and the Wisconsin Dairy Alliance (WDA) in support of the petition.
The lawsuit called into question if Gov. Evers' executive branch operated within the boundaries set forth within the state law and if the agency followed the procedural requirements for the rule-making process.
Bill creates tax holiday for food, ag workers
A proposal providing a "tax holiday" for food industry workers was introduced by U.S. Reps. Glenn 'GT' Thompson (R-Pennsylvania) and Dwight Evans (D-Pennsylvania). The Assistance and Gratitude for Coronavirus Heroes in Agribusiness who are Invaluable to the Nation (AG CHAIN) Act. The bill would provide a federal tax holiday and a payroll tax exemption for all essential employees in the food and agriculture industry. These provisions would take place from Feb. 15 through June 15, for individuals making less than $75,000 annually. The bill would also provide discretion to the U.S. Treasury to extend the benefit for an additional three months.
Recent podcasts
The latest UW – Madison Extension webinar, "Managing the Surplus: Strategies for Reducing Milk Production," is archived. It looks at multiple issues related to reducing milk production.
COVID-19 update for May 11
'Food Box' program contracts announced
The USDA has approved $1.2 billion in contracts to support U.S. farmers and communities in need through the Farmers to Families Food Box Program. The funding includes $317 million specifically for dairy products and another $175 million in combination boxes of fresh produce, dairy or meat products.
Suppliers will package these products into family-sized boxes, then transport them to food banks, community and faith-based organizations, and other nonprofits serving Americans in need from May 15 through June 30, 2020.
Read: USDA approves contracts for 'Food Box' program; dairy purchases to top $317 million.
Dairy contracts were awarded in three categories: dairy products, fluid milk and combination (fruit and vegetable, meat and dairy). Among companies identified as having been awarded substantial dairy contracts were:
Bongards' Creameries – $480,816
Borden Dairy Co. – $146,962,087
DeLune Corp – $1,697,588
GH Dairy – $2,598,000
Golfo Di Napoli Dairy – $1,340,000
HP Hood LLC – $11,008
Lamers Dairy Inc. – $31,750
Marburger Farm Dairy – $78,636
Masters Gallery Foods Inc. – $1,753,920
Miceli Dairy Products Company – $1,800,000
Novick Brothers Corp – $502,737
Prairie Farms Dairy – $27,285,000
Sassy Cow Creamery LLC – $176,400
Schneider Dairy Inc. – $4,270,000
Turner Dairy Farms Inc. – $315,450
Find the full list by region here.
U.S. meat-packing facilities reopening
The reduction of meat processing capacity caused by U.S. plant closures and slowdowns created a massive bottleneck in the nation's meat and livestock supply chain. Nearly two dozen plants that process beef and pork products closed in April due to the COVID-19 outbreak, while many others have had to slow their production as a result of the disease.
On May 8, U.S. Secretary of Agriculture Sonny Perdue said the U.S. meat-packing infrastructure was safely resuming operations following President Donald Trump's executive order directing slaughter facilities to implement COVID-19 safety precautions.
The Centers for Disease Control and Prevention (CDC) and the Department of Labor's Occupational Safety and Health Administration (OSHA) put out guidance for plants to implement to help ensure employee safety to reopen plants or to continue to operate those still open. Perdue later issued letters to governors and major meat processing company leaders, establishing the USDA's expectations regarding maintaining operational status while protecting the health of their employees.
In a related matter, a federal judge in Missouri dismissed a lawsuit accusing meat processor Smithfield Foods Inc. of putting its workers at risk of contracting COVID-19 by not taking adequate steps to prevent transmission of the virus at a plant in Milan, Missouri.
According to a report from CoBank, the temporary reduction of processing capacity will likely have a lasting impact on meat processors, livestock producers, retail stores and consumers.
In Wisconsin, Department of Agriculture, Trade and Consumer Protection interim secretary, Randy Romanski, asked the USDA Food Safety and Inspection Service to make a unique and temporary exception to allow state-inspected meat to be sold or donated across state lines. Romanski said the short-term exception would move additional livestock through slaughter facilities, decrease the number of animals euthanized and increase the amount of meat available to consumers during the COVID-19 public health emergency.
Read also: Slowing down, but not stopping: Packer, livestock cooperative talk impacts of COVID-19.
Lawmakers ask for FEMA help on livestock depopulation, disposal
Members of Congress have asked the Trump administration for guidance on how the how the Federal Emergency Management Agency (FEMA) can help farmers depopulate and dispose of livestock following the closure of meat-packing plants due to the coronavirus outbreaks and worker safety concerns.
In a letter, the lawmakers requested that expenses related to livestock depopulation and disposal be allowed to be reimbursed under Category B of FEMA's Public Assistance program.
COVID-19 expected to push farm bankruptcies higher
The number of U.S. farms restructuring debt by filing Chapter 12 bankruptcy rose in the past 12 months, and the number is expected to grow under the economic pressures of the COVID-19 pandemic, according to analysis by American Farm Bureau Federation (AFBF) chief economist John Newton. There were 627 Chapter 12 filings for the period of April 2019-March 2020, up 118 (23%) from the same period a year earlier.
Further analysis, including a look at regional and dairy state Chapter 12 bankruptcy filings, is available in the May 11 Progressive Dairy Weekly Digest.
Canadian government unveils ag, dairy financial support
The Canadian government announced a financial support package for the agricultural sector, including dairy farmers negatively impacted by the COVID-19 pandemic. Among provisions of the plan announced by Prime Minister Justin Trudeau, agricultural and foods support will total $252 million, with a proposal for an additional $200 million in borrowing capacity.
Targeted support to farmers, ranchers, agricultural producers and food processors includes:
Creating a $77.5 million Emergency Processing Fund to help food producers access more personal protective equipment, adapt to health protocols, automate or modernize their facilities and respond to emerging pressures from COVID-19 so they can better supply Canadians with food during this period


Launching national AgriRecovery initiatives of up to $125 million to help producers faced with additional costs incurred by COVID-19 – this includes set-asides for cattle and hog management programs to manage livestock backed up on farms due to the temporary closure of food processing plants. AgriRecovery funding is normally cost shared between federal, provincial and territorial governments, but this program will allow the federal government to directly provide its share of the funding to producers, regardless of whether provinces and territories are able to contribute.


Increasing the Canadian Dairy Commission's borrowing limit by $200 million to support costs associated with the temporary storage of cheese and butter to avoid food waste – pending parliamentary approval, modifications would be made to increase the CDC borrowing capacity from $300 million to $500 million. This change would apply from the current operating year, which ends July 31, 2020. This will enhance the CDC's capacity to purchase and store butter and cheese from processors under a contractual commitment that they will repurchase the cheese at the same price at a later date, when it can be marketed.


Launching a $50 million Surplus Food Purchase Program designed to help redistribute existing and unsold inventories to local food organizations who are serving vulnerable Canadians


Working with provinces and territories to increase interim payments from 50% to 75% through AgriStability, a federal, provincial and territorial program that supports producers who face significant revenue declines – the enrollment deadline for the 2020 AgriStability program has been extended to July 3, 2020.
Dairy Farmers of Canada (DFC) welcomed the key elements of the package, while expressing concerns funding levels are short of overall needs.
"Never have we seen such fluctuation in demand for milk from one week to another, and despite the best efforts to manage production to align with consumer needs, bottlenecks resulted in milk having to be disposed at the farm, something no dairy farmer wants to see," said Pierre Lampron, president of Dairy Farmers of Canada.
The situation was compounded by a dramatic decrease in business in the hotels, restaurants and institutions sector (HRI sector), which resulted in a reduced requirement for dairy.
Dairy Farmers of Canada also welcomed the announcement of a surplus food purchase program to further support those in need.
"Solidarity with our communities is a value that is near and dear to dairy farmers, which is why we have committed more than 10 million dollars in dairy products to food banks across the county to support Canadians in need," said Lampron.
Reminder: FSA offers farm loans
The USDA Farm Service Agency (FSA) reminded producers that FSA offers direct or guaranteed farm ownership and operating loans to ag producers who may not find success obtaining loans from their traditional financial institutions because of the COVID-19 pandemic.
The USDA offers a variety of loans to meet different production needs. Direct loans are made to applicants by the FSA. Guaranteed loans are made by lending institutions who arrange for the FSA to guarantee the loan. The FSA can guarantee up to 95% of the loss of principal and interest on a loan. The FSA guarantee allows lenders to make agricultural credit available to producers who do not meet the lender's normal underwriting criteria.
Farm ownership loan funds may be used to purchase or enlarge a farm or ranch, purchase easements or rights of way needed in the farm's operation, build or improve buildings such as a dwelling or barn, promote soil and water conservation and development, and pay closing costs.
Farm operating loan funds may be used to purchase livestock, poultry, farm equipment, fertilizer and other materials necessary to operate a farm. Operating loan funds can also be used for family living expenses; refinancing debts under certain conditions; paying salaries for hired farm laborers; installing or improving water systems for home, livestock or irrigation use; and other similar improvements.
Repayment terms for direct operating loans are scheduled from one to seven years. Financing for direct farm ownership loans cannot exceed 40 years. Interest rates for direct loans are set periodically according to the government's cost of borrowing. Guaranteed loan terms and interest rates are set by the lender.
For more information, contact your local FSA office.
Recent podcasts
Consumer behavior, workplace safety
The Professional Dairy Producers of Wisconsin (PDPW) Dairy Signal podcast, May 6, features David Kohl, co-owner of a creamery and professor emeritus of agricultural finance and small business management at Virginia Tech. He suggests consumer behavior will likely evolve into four types as the COVID-19 pandemic plays out. Kohl also offers ideas for financial management strategies in light of changing markets. Also on the podcast, Charles Palmer, Partner and subpractice leader on workplace safety and health with Michael Best & Friedrich LLP, discusses regulations and best practices for dairy farmers to deal with the potential of employees affected by COVID-19.
In a recent Dairy Stream podcast from the Dairy Business Association and Edge cooperative, USDA's Greg Ibach, undersecretary for marketing and regulatory programs, provides updates on agency efforts to assist farmers, maintain supply chains and aid consumers through the COVID-19 crisis, and what farmers can expect going forward. The USDA is evaluating adjusting payment caps for direct producer aid, but that would require congressional approval.
Agricultural law issues and the COVID-19 pandemic
The COVID-19 pandemic has sent shockwaves through the agricultural production system and raised unique legal issues for input suppliers, crop and livestock producers, and processors. The director of the National Agricultural Law Center, Harrison Pittman, along with University of Illinois agricultural lawyers A. Bryan Endres and Jonathan Coppess, will explore the pandemic's impact on the legal enforceability of agricultural contracts, protections afforded under the Perishable Agricultural Commodities Act and the Packers and Stockyards Act, regulatory compliance issues with potential large-scale euthanasia of livestock, state-level meat inspection laws, application of the Defense Production Act in the agricultural context and a new generation of farm foreclosure moratorium laws.
China policy and its impact on U.S. exports
Over the past two years, policy actions have had major impacts on trade in agricultural products between the U.S. and China. In addition, shifts in the consumption patterns are changing the demand for agricultural products by Chinese consumers. University of Illinois ag economist Nick Paulson is joined by Wendong Zhang, assistant professor in agricultural economics at Iowa State University, to discussion of these issues and how they impact the outlook for U.S. agricultural exports.
COVID-19 update for May 6
AFBF economist analyzes PPP, EIDL for farmers
In analysis from the American Farm Bureau Federation (AFBF), more farmers are likely to qualify for loans through the Small Business Administration's Economic Injury Disaster Loan (EIDL) program than the Paycheck Protection Program (PPP).
The PPP was enacted to support small businesses during the COVID-19 emergency. However, impacts from natural disasters and other disruptions are likely to result in many farmers reporting net farm losses from 2019, making them effectively ineligible to receive a loan from the PPP, i.e., a zero-dollar loan. While farming operations will still be able to apply for a PPP loan based on any employee payroll costs, self-employed operators will not be able to access the PPP to pay themselves.
In contrast to PPP, the EIDL program will be based on gross revenues, cost of goods sold, cost of operations and other compensation sources for the 12-month period prior to Jan. 31, 2020. The SBA recently began accepting EIDL advance applications on a limited basis exclusively for agriculture. The EIDL will provide small business owners impacted by COVID-19 a loan of up to $10,000 that will not have to be repaid.
Read: Farmers' losses a barrier to PPP participation, by AFBF economic analyst, Megan Nelson.
USDA adding $120 million to 'Section 32' dairy purchases
U.S. Secretary of Agriculture Sonny Perdue announced plans, May 4, to purchase an additional $470 million worth of food – including another $120 million of dairy products – for distribution to communities nationwide. The "Section 32" food purchases will begin in June for July delivery and are in addition to purchases previously announced.
Dairy makes up the largest component of the list of agricultural products covered by the announcement, which includes a wide variety of fruits, vegetables, meat, dairy and seafood products. Along with bid solicitations, details on how vendors may participate are available on the USDA Ag Marketing Service website.
The latest announcement brings total announced USDA food purchases for the remainder of fiscal year 2020 to about $4.89 billion. It includes about $3 billion for the Farmers to Families Food Box Program, authorized under the Families First Coronavirus Response Act (FFCRA), $850 million under the Emergency Food Assistance Program (TEFAP) and $573.6 million through the Food Purchase and Distribution Program (FPDP).
DHS issues COVID-19 temporary policy for 'List B' employment documents
With many areas remaining under stay-at-home orders due to COVID-19, some states have not renewed driver's licenses, identification cards or other documents required for federal employment eligibility authorization.
Considering these circumstances, U.S. Department of Homeland Security (DHS) is issuing a temporary policy regarding expired "List B" identity documents used to complete Form I-9, Employment Eligibility Verification.
Effective May 1, identity documents found in List B set to expire on or after March 1, 2020, and not otherwise extended by the issuing authority, may be treated the same as if the employee presented a valid receipt for an acceptable document for Form I-9 purposes.
Within 90 days after the temporary policy expires, the employee will be required to present a valid unexpired document to replace the expired document presented when they were initially hired.
Check the U.S. Citizenship and Immigration Services I-9 website for more information on the temporary policy and instructions on filing forms with List B documents.
Track your PPP dollars
Farm business owners who received Paycheck Protection Program (PPP) funds should be sure to manage those funds to maximize their impact and increase the likelihood they'll qualify for the applicable loan forgiveness, warns Brittany Whitmire, dairy extension associate with North Carolina State University. She cites recommendations from Donald Frank of CLA Wealth Advisors:
Use a simple Excel spreadsheet to track your qualifying expenses. This will allow you to see your progress in real time and project where you will be at the end of the eight-week period. Think of an eight-week projected cash flow forecast; this discipline should give you similar visibility. To substantiate the amounts listed in the spreadsheet, gather and organize your backup documentation.


Employ good third-party documentation. For example, support payroll costs using an outside payroll provider report coupled with a bank statement reflecting the funds coming out of your account.


Capture electronic transactions and use them as appropriate documentation but treat them as you would their paper counterparts. You'll need to have the same level of detail you'd find in a paper invoice.


Consider setting up a separate bank account to track the funds. Be aware of additional bank fees, as these accounts will be short-term in nature.


Gather and organize your information. Each lender will likely want you to provide the documentation in a slightly different format, but it will be much easier to adapt if you've already collected your data.


Track expenses in the general ledger. If you are using a cloud-based accounting system, such as QuickBooks Online (QBO) or Intacct, set up an additional class (QBO) or dimension (Intacct) to record your expenses. The general ledger tracking will be a good summary, but you will still need to include the details.
For further details on tracking expenses, read Whitmire's full article.
'Meals to You' to serve 5 million meals a week to rural children
U.S. Secretary of Agriculture Sonny Perdue announced a major expansion of Meals to You, a program to feed low-income kids in rural areas. The initiative will now serve nearly 5 million meals per week to rural children impacted by COVID-19-related school closures – five times its original goal.
The program is an innovative partnership with the Baylor University Collaborative on Hunger and Poverty, McLane Global and PepsiCo. It delivers meals to students eligible for free and reduced-price meals in a limited number of rural schools closed due to COVID-19. Meals to You boxes contain 20 nutritious meals – 10 breakfasts and 10 lunches – to cover the meals children would normally receive at school over two school weeks.
Meals to You has already shipped nearly 3.5 million meals to the homes of children in 12 states: Alabama, Alaska, Arkansas, Kansas, Louisiana, Maine, Mississippi, Missouri, Oklahoma, Tennessee, Texas and Virginia. In the last few weeks, 23 additional states and Puerto Rico have requested to participate in Meals to You, so the partnership is now quickly ramping up to serve five million meals per week to help meet growing demand.
Pennsylvania counties begin to 'reopen'
Pennsylvania Gov. Tom Wolf announced the reopening of 24 counties in the northwest and northcentral regions of the state, effective on May 8.
The 24 counties that will move from "red" to "yellow" on the state's scale used to evaluate COVID-19 risk based on per capita case counts, the ability to conduct contact tracing and testing, population density and other factors.
As regions or counties move into the yellow phase, some restrictions on work and social interaction will ease while others, such as closures of schools, gyms, and other indoor recreation centers, hair and nail salons, as well as limitations around large gatherings, remain in place.
The counties include: Bradford, Cameron, Centre, Clarion, Clearfield, Clinton, Crawford, Elk, Erie, Forest, Jefferson, Lawrence, Lycoming, McKean, Mercer, Montour, Northumberland, Potter, Snyder, Sullivan, Tioga, Union, Venango and Warren.
Recent podcasts
Darigold's Plagerman: Dairy price struggles will worsen before they get better
Lags in timing for milk payments have kept many dairy farmers from feeling the worst effects of the coronavirus crisis's effects on their revenues – but that will soon change, warns Leroy Plagerman, a dairy farmer in Whatcom County, in the northwest corner of Washington. One of the biggest challenges dairies face is "just the challenge of the uncertainty, and not knowing how long this is going to last, and where we end up on the other side," said Plagerman, who also is a director of the Northwest Dairy Association, in an NMPF podcast.
Stephenson, Umhoefer 'look to the other side' of coronavirus crisis in dairy
There's no disputing the dairy farmer income destruction as a result of the COVID-19 pandemic. There is, however, some good news emerging for producers and the dairy supply chain, according to presenters on a Professional Dairy Producers of Wisconsin Dairy Signal podcast, May 5.
Listen to the podcast or read a summary article.
COVID-19 update for May 4
EIDL loan applications open for agriculture on May 4
The U.S. Small Business Administration began accepting new Economic Injury Disaster Loan (EIDL) and EIDL Advance applications on Monday, May 4, (noon, Eastern time). Applications are being accepted on a limited basis for dairy farms and other U.S. agricultural businesses. The application is available here.
The Small Business Administration is encouraging all eligible agricultural businesses with 500 or fewer employees wishing to apply to begin preparing their business financial information needed for their application. During this application window, only agricultural business applications will be accepted due to limitations in funding availability and the unprecedented submission of applications already received. For more information or to apply, visit the U.S. Small Business Administration website.
The National Milk Producers Federation (NMPF) has an overview of the EIDL program and numerous EIDL resources available on its coronavirus website page.
Retail dairy sales remain strong
Sales of dairy products in retail grocery stores are strong as the impact of the coronavirus continues, according to updates from the International Dairy Deli Bakery Association (IDDBA).
In a weekly report prepared for IDDBA, Anne-Marie Roerink, president of 210 Analytics LLC, said U.S. grocery shopping patterns have been vastly different since pre-COVID-19, and those patterns are expected to continue for the forseeable future.
Dairy has emerged as a retail sales leader throughout the pandemic, and dairy sales have posted double-digit gains over the comparable week in 2019 for six weeks in a row. Weekly dairy department sales (dollar basis) compared to sales during the similar week a year earlier follow:
March 1: +1.5%
March 8: +5.6%
March 15: +60%
March 22: +60%
March 29: +22%
April 5: +30.6%
April 12: +31.3%*
April 19: +16.5%*
*Easter holiday was April 21 in 2019, April 12 in 2020.
Within the dairy aisle, weekly sales (compared to a year earlier) have increased in the following ranges:
Natural cheese: Sales jumped more than 70% for the weeks of March 15-22 and maintained +30%-42% through the following three weeks.
Fluid milk: Sales jumped about 50% for the weeks of March 15-22 and maintained +12%-22% from March 29 through April 12.
Butter: Sales jumped about 90%-112% for the weeks of March 15 and 22 respectively, and maintained +51%-70% through the next three weeks.
Process cheese: Sales jumped about 80% and 112% for the weeks of March 15 and 22, respectively, and maintained +42%-46% through the next three weeks.
Cream and creamers: Sales jumped about 45% for the weeks of March 15-22 and maintained +16%-25% through the next three weeks.
After a jump in mid-March, yogurt sales are the only category failing to maintain year-over-year gains in weekly sales in April.
As May gets underway, some states began reopening nonessential businesses, while others continue indefinite shelter-in-place mandates. The reopening of restaurants in some states may provide an indicator of consumers' mental readiness and economic ability to re-engage with food service, Roerink said. In addition, there are dramatically increasing numbers of Americans filing for unemployment, which typically translates into more meal preparation at home.
IDDBA is a nonprofit membership organization serving the dairy, deli, bakery, cheese and supermarket food service industries.
COVID-19 updates for April 30
President Trump orders meat plants opened
President Donald Trump issued an executive order, April 28, designating meat processing plants as "critical infrastructure" and directing the USDA to ensure U.S. meat and poultry processors continue operations uninterrupted to the maximum extent possible.
Under the executive order and the authority of the Defense Production Act, the USDA will work with meat processing to affirm they will operate in accordance with the Centers for Disease Control and Prevention (CDC) and Occupational Safety and Health Administration (OSHA) employee safety guidance, and then work with state and local officials to ensure that these plants are allowed to operate. Both the CDC and OSHA issued interim guidance on COVID-19 for meat and poultry processing workers and employers.
Meat processing plants have become a hot spot for COVID-19 outbreaks. Data reported by the National Farmers Union indicated more than 4,000 workers at 85 plants had tested positive for COVID-19, at least 20 of whom have died.
It's estimated at least 22 meat plants had at least temporary closures due to the COVID-19 pandemic. According to Michael Nepveux, economist with the American Farm Bureau Federation (AFBF), U.S. pork processing capacity has been reduced by as much as 20%, and beef processing capacity has been reduced by as much as 10%. Those estimates do not factor in reductions in capacity due to slowing throughput and reduced line speeds at these facilities.
Nepveux said plant closures ranged from a few days to indefinite. In some cases, the closures were due to coronavirus outbreaks among workers at the plants. In other cases, it was due a struggle to keep workers coming into the plant who are afraid of getting sick.
While some plants had reopened doors, the closures or production slowdowns limited livestock producer marketing capabilities.
While the USDA reports an estimated daily slaughter number, a more official federally inspected slaughter number is reported on a two-week time lag. Based on latest weekly estimates, Nepveux said cattle slaughter declined by 32% from its March high and 27% from the same week in 2019.
USDA establishes center to assist producers affected by meat processing plant closures
The USDA's Animal and Plant Health Inspection Service (APHIS) is establishing a National Incident Coordination Center to provide direct support to producers whose animals cannot move to market as a result of processing plant closures due to COVID-19. The center, along with state veterinarians and other officials, will assist to help identify potential alternative markets if a producer is unable to move animals, and if necessary, advise and assist on depopulation and disposal methods.
FAQs: Farmers to Families Food Box Program
The USDA Agricultural Marketing Service (AMS), in conjunction with the Food and Nutrition Service (FNS) and the Office of Partnerships and Public Engagement (OPPE), published frequently asked questions for nonprofit organizations seeking to receive food through the Farmers to Families Food Box Program.
SUNY Cobleskill plans Dairy and Pantry Drive Through
State University of New York (SUNY) Cobleskill, in cooperation with the Schoharie County Farm Bureau, is hosting a Dairy and Pantry Drive Through, May 1. The event, to be held in SUNY Cobleskill's commuter parking lot "C," will support the Regional Food Bank of Northeastern New York. Dairy and pantry bundles will be free to all patrons. The total bundle will include a variety of dairy, frozen items and shelf-stable products.
Recent podcasts
Catastrophically low milk prices may decline further in May and June, making all-hands-on-deck efforts to find solutions for all dairy producers necessary, says Peter Vitaliano, chief economist for the National Milk Producers Federation (NMPF).
"These times are obviously very, very critical for U.S. dairy farmers," Vitaliano says in a new NMPF podcast. "We are trying to turn over every stone and look over every rock for ideas that we might be able to find, including very creative ideas, basically to direct some relief to dairy farmers."
After COVID-19: Expanding overseas markets key to dairy
Even as U.S. dairy struggles to meet the immediate challenges of the coronavirus, its work on expanding overseas markets continues "not with an eye on what's going to happen necessarily in the next week, but what needs to happen over the next year or two" to help the industry recover, said Shawna Morris, vice president for trade at the NMPF.
Despite the disruptions, trade officials need to keep long-range goals of open commerce that will be essential to returning dairy to prosperity in mind, she said in an NMPF podcast. "We're working with our government and others to outline the dairy industry's priorities for upcoming trade agreements, notably with the UK and Kenya for instance, as well as ongoing work – issues and policy barriers that had existed prior to COVID-19 and are still in place that we're working with our government allies and with other counterparts in other countries to try to help address," she said.
Cornell PRO-DAIRY COVID-19 series
Cornell's PRO-DAIRY program continues its podcast series related to COVID-19 topics and dairy farm management. Recent additions to the series include:
#6: Milk supply chain, price and policy challenges
Chris Wolf and Andrew Novakovic discuss the current challenges in the milk supply chain. They also discuss the declining milk price outlook and policy issues.
#7: Spring 2020 – contingency planning
Joe Lawrence, forage management specialist, discusses field crop management strategies during the COVID-19 pandemic.
#8: Strategies for reducing milk flow safely and feeding milk to cows
This episode describes how to safely reduce milk your cow's milk production without sacrificing future milk production. It also describes considerations for feeding milk to cows.
COVID-19 updates for April 27
PPP and EIDL applications being accepted
The U.S. Small Business Administration resumed accepting loan applications for the Paycheck Protection Program (PPP) beginning April 27, 10:30 a.m. (Eastern time zone), according to the National Milk Producers Federation (NMPF).
Applications are being accepted from approved lenders on behalf of any eligible borrower. Dairy farmers are eligible to apply for the PPP, along with a separate initiative, Economic Injury Disaster Loans (EIDL), for which the application window is also imminent.
PPP applications must be filed with a lending institution, such as a bank or credit union, while EIDL applications may be filed directly through the U.S. Small Business Administration website. Both initiatives are first-come, first-served, and funds are expected to be depleted quickly.
NMPF is offering the informational materials to aid farmers with their applications. All are available on the organization's coronavirus page.
CFAP 'food box' distribution timeline outlined
The International Dairy Foods Association (IDFA) summarized a webinar detailing the USDA's "food box" distribution program, part of the new Coronavirus Food Assistance Program (CFAP), including a proposed timeline for implementation.
Under the Purchase & Distribution Program, USDA's Agricultural Marketing Service (AMS) will oversee the purchase and distribution of agricultural products to those in need. The USDA will partner with regional and local distributors to purchase an estimated $100 million per month in fresh fruits and vegetables, $100 million per month in a variety of dairy products and $100 million per month in meat products to provide boxes of food products to food banks and other nonprofit organizations.
The USDA will accept proposals until May 1, with bids awarded on May 8. Food box delivery will be conducted over four periods: May 15-June 30, July 1-Aug. 31, Sept. 1-Oct. 1 and Nov. 1-Dec. 31.
Contractors selected for the program are responsible for the purchase of the agricultural products, the assembly of commodity boxes and all supply chain activities necessary to ensure boxes are distributed to identified nonprofit organizations that can receive, store and distribute food items for those in need.
All food products must be 100% U.S. origin. A broad array of food items will be included. Among dairy products prioritized under the program are fresh fluid milk, instant and ultra-high temperature (UHT) milk, natural and processed cheese, yogurt and butter. Other traits that will determine priority, include product variety, shelf-life, value and packaging size. Products can be retail or food service items based on the need and ability of the nonprofit to handle.
In addition to the new program, the USDA continues to solicit bids for dairy products to be distributed through traditional "Section 32" program, and announced solicitations for process cheese, butter and cheddar cheese shreds. Closing dates for those bids was April 27.
Lawmakers seek elimination of CFAP payment caps
More than 125 members of the U.S. House of Representatives have called for the elimination of payment limits for specialty crop, livestock and dairy producers under the Coronavirus Food Assistance Program (CFAP). Read: USDA announces Coronavirus Food Assistance Program; no to DMC and supply management.
In a letter to President Donald Trump, the lawmakers said the current cap of $125,000 per commodity and $250,000 per individual or entity payment would severely restrict the program's effectiveness for many family-owned farms and ranches.
While some farmers and ranchers produce multiple commodities, and therefore will be eligible for up to the $250,000 total payment limit per individual or entity, many cattle, pork and dairy operations are solely invested in livestock, they said. The current payment caps are too restrictive to meaningfully address the financial losses many producers are facing.
IDFA seeks recourse loan program
To help address a "working capital crisis" among dairy processors faced with growing financial challenges due to disruptions in the supply chain, the IDFA is advocating for establishment of a USDA recourse loan program. Sixty dairy companies and organizations have signed on to the effort.
As described in a letter to the USDA, the program would expand availability of working capital for processors to carry additional inventories, finance receivables and provide funding for preserving ongoing operations during the current COVID-19 crisis.
As a result of the COVID-19 crisis, the food service industry has collapsed creating an estimated 10% destruction in dairy product demand. This has resulted in a major upheaval in the dairy industry as processors, marketers and merchants curtail or ceasing operations.
To keep dairy processors solvent, the recourse loan program would allow dairy processors to secure credit against their inventory. Commodity and specialty dairy products would be eligible for use as collateral. The program would last two years to ensure it can get processors through the crisis, and loan amounts would cover extended terms of up to 120 days on a rolling basis.
Leprino temporarily closes Colorado cheese plant
Numerous Colorado news outlets reported Leprino Foods shut down its Fort Morgan, Colorado, cheese plant on April 26, due to a high number of employees testing positive for COVID-19. The plant was scheduled to remain closed for at least five days. One of two Colorado-based plants, Leprino's Ft. Morgan facility produces string cheese, mozzarella, lactose and whey protein powders.
Ag, antitrust coalition urges stimulus fund restrictions
A coalition of 68 farmer, environmental and antitrust groups sent a letter to Treasury Secretary Steven Mnuchin, urging the U.S. Department of the Treasury to ensure that pandemic relief funds do not lead to further consolidation of the food and agriculture industry. The letter urges Secretary Mnuchin to invest stimulus funds into farming systems that lift up farmers and rural communities while providing opportunities for diverse, sustainable agriculture systems to thrive.
Pennsylvania OKs land applications of excess milk
The Pennsylvania Department of Environmental Protection (DEP) has issued emergency guidance for the discharge of excess milk on land. The temporary permission, effective until June 1, relaxes policies that limit the application of milk to cropland and pastures.
The DEP guidance provides a review of both policy and practical considerations for the land application of milk.
Additional information, including a milk-manure nutrient calculator, is available on Penn State Extension's Pennsylvania Nutrient Management Program website.
Maximum application rates of manure-milk mixtures are based on the percentage of each component, with a maximum application range from 4,500 gallons per acre for milk that is not mixed with manure, to 9,000 gallons per acre for a mixture that is 90% manure and 10% milk. The rates may need to be adjusted in conjunction with the farm's nutrient or manure management plan to assure nutrient overapplication does not occur.
Farms must follow plans that provide application rates and setback restrictions from streams, lakes, ponds and water wells. Keeping records of milk and manure volumes associated with application, as well as the dates of application, is required by the state.
Northern New England dairy discussions planned
Dairy farmers in Maine, New Hampshire, and Vermont are invited to join two free virtual meetings to get industry updates and discuss strategies.
Meetings are planned for May 5 and May 7, 7-8:30 p.m. (Eastern time zone).
The meetings will provide producers an opportunity to connect with one another, and participants will hear from state extension specialists, Farm Service Agency and dairy cooperative representatives and other dairy farmers.
Advance registration is requested. The meetings will be recorded and resources will be emailed to attendees after the meeting.
World Dairy Expo decision to be made on July 1
In light of the COVID-19 crisis, a decision regarding whether to hold or cancel the 2020 World Dairy Expo will be announced on July 1, according to Scott Bentley, general manager. The event is currently scheduled for Sept. 29 – Oct. 3, 2020, in Madison, Wisconsin.
World Dairy Expo leaders continue to monitor the ongoing COVID-19 pandemic and its potential impact to the show. A final decision to hold or cancel the event will be made by the World Dairy Expo Executive Committee.
Dairy MAX, Dallas Cowboys fund Genyouth
In response to the COVID-19 pandemic, Dairy Max, in partnership with the Dallas Cowboys, New Orleans Saints and Denver Broncos and Fuel Up to Play 60, will contribute $250,000 to the COVID-19 Emergency School Nutrition Fund to support local schools with the purchase of resources needed for meal distribution and delivery.
The COVID-19 Emergency School Nutrition Fund will be executed as part of Fuel Up To Play 60 program, which promotes student health and wellness through nutrition education, access to nutrient-rich foods and increased physical activity opportunities.
Each school can receive up to $3,000 in grant funds, administered by Genyouth.
Minnesota aiding meat sector
The recent closures of some meat processing plants around the region due to COVID-19 is disrupting traditional animal markets and the meat supply chain. The Minnesota Department of Agriculture (MDA) is working to limit this disruption for producers of smaller herds or flocks by matching them with slaughter facilities and identifying other marketing opportunities. Email Jim Ostlie or Courtney VanderMey.
The MDA is working with existing "equal to" processors (plants under continuous inspection that are able to produce and process meat and poultry products for wholesale within the state) to expand capacity. MDA is also developing an expedited approval process granting eligible plants a 90-day provisional grant of inspection.
The MDA is also awarding over $345,000 in grants to nine Minnesota meat processors for facility improvements, such as increasing freezer space and adding new equipment for slaughter and processing capacity.
A new mini-grant program, to be launched by April 30, will provide funds for processors and producers of meat, poultry, eggs and milk, and to livestock producers who need storage capacity for processed products until existing markets return or new markets are developed.
USDA Rural Development offers SBA update
The USDA has provided additional agency guidance covering access to COVID-19 relief programs administered through the Small Business Administration. In a joint announcement released on April 24, USDA's Undersecretary for Farm Production and Conservation Bill Northey and Deputy Undersecretary for Rural Development Bette Brand, provided additional information for both the Paycheck Protection Program (PPP) and the Economic Injury Disaster Advance Loan (EIDL) program.
The guidance addresses current borrowers and stakeholders utilizing numerous other USDA Rural Development loan programs.
A comprehensive and continuously updated resource of all USDA Rural Development's efforts to provide assistance related to COVID-19 is available here.
The USDA Farm Service Agency's Farm Loan flexibilities related to COVID-19 are available here.
COVID-19 updates for April 24
NMPF: Act fast on PPP, EIDL programs
Congress's move to replenish two coronavirus-related assistance programs that are available to dairy businesses may help keep some dairies afloat – but application windows may close fast, said Claudia Larson, government relations director at the National Milk Producers Federation (NMPF).
Congress's latest $484 billion coronavirus aid package replenishes two new small business loan programs – the Paycheck Protection Program and the Economic Injury Disaster Loan program – that were overwhelmed by demand when first offered, Larson said in a new NMPF podcast.
Applications, which have been on hold for additional funding, will reopen soon. Dairies seeking assistance "should do it relatively quickly," Larson says. "It's been projected that these funds are going to run out within 36 hours after they're released."
NMPF also has more information about the programs on its newly updated Coronavirus Dairy Toolbox, proving key resources about how the coronavirus is affecting the U.S dairy sector, along with informational materials created to help the dairy community response to the pandemic.
Are you ready for second round of PPP?
The initial round of the Paycheck Protection Program (PPP), a program designed to help small businesses, including farms, keep employees on the payroll, quickly ran out of money. However, the Senate approved additional funding for the program on April 24, and the House could take up the measure by April 23. The proposal provides $310 billion in additional lending authority for the PPP, administered by the Small Business Administration.
Farmers should be prepared to apply for funds, advises Brittany Whitmire, dairy extension associate with North Carolina State University.
Under the program, loan amounts can be two-and-a-half times the borrower's average monthly payroll cost for the prior 12 months or calendar year 2019, not to exceed $10 million. Loans, which can be issued through June 30, 2020, will carry a 1% interest rate with a two-year repayment period. Loan payments are deferred for the first six months of the loan. The six months start when the loan is disbursed. However, interest will accrue on PPP loans during the six-month deferment.
If additional funding is granted, it's likely business requests for aid will be large. Whitmire urges dairy producers to compile the necessary information in event the application process is reopened. That includes:
The date your business started, business mailing address, annual revenue, payroll reports detailing the defined 12 months compensation, quarterly or annual payroll tax filings, documentation verifying the number of employees on payroll for the defined period, annual filings (W2s and W3, etc.), severance agreements and payments, payment for health care benefits, payment of any retirement benefit (i.e., employer match for 401[k], or SEP IRA, etc.) including statements or contribution reports, Form 1099-MISC, and income and expense documentation of a sole proprietor.
For borrowers that do not have any such documentation, other supporting documentation must be provided, such as bank records, sufficient to demonstrate the qualifying payroll amount. Find more information here.
Wisconsin: Dairy Innovation Hub will take your COVID-19 questions
Wisconsin's new Dairy Innovation Hub has created an online resource that gives farmers, dairy processors and the general public a direct line to University of Wisconsin (UW) experts with questions related to COVID-19.
The online form allows users to ask UW – Madison, UW – Platteville and UW – River Falls COVID-19 questions. Once submitted, questions are routed to representatives at each campus, answers are compiled, and a response is sent back to the requestor. In some cases, questions are elevated to individual conversations by phone or video conference.
In addition to the online form, resources from numerous industry, university and state agency partners have been compiled on the COVID-19 resource page.
Farm Credit East: Payroll provisions of COVID-19 relief measures
The many implications of the Families First Coronavirus Response Act (FFCRA) may leave farm business owners wondering if or how they qualify. Farm Credit East explores paid sick leave and expanded family and medical leave provisions of the FFCRA.
Papa Murphy's announces partnership with No Kid Hungry
Pizza chain Papa Murphy's is teaming up with No Kid Hungry during the COVID-19 pandemic to feed kids in need, particularly the many vulnerable children across the country that are losing the meals they depend on during school closures.
From April 20 to May 20, Papa Murphy's will donate $1 for every cheese or pepperoni Mini Murph Make 'n' Bake Pizza Kit sold online to the No Kid Hungry organization.
The funds raised through partnership will go toward providing emergency grants immediately to help schools and community groups feed kids during the COVID-19 outbreak and beyond.
Minnesota: Lender mediation extended
The Minnesota Department of Agriculture (MDA) is reminding Minnesota farmers and ag lending institutions that the state Legislature extended the length of mediation available for farmers in the Farmer-Lender Mediation Program from 90 to 150 days. Minnesota farmers that are in debt can renegotiate, restructure or resolve farm debt through mandatory farmer-lender mediation. Mandatory mediation means that creditors cannot start a proceeding to collect a debt against agricultural property until an offer of mediation has been extended and, if the farmer so chooses, completed.
Contact the MDA's Farm Advocate Program or the University of Minnesota Extension.
COVID-19 and dairy: Recent podcasts
The latest UW-Madison Extension webinar, "Managing the Surplus: Strategies for Reducing Milk Production," Is archived. It looks at multiple issues related to reducing milk production.
Breaking down USDA's efforts for dairy during COVID-19
Federal help for dairy farmers reeling from the devastating effects of the COVID-19 pandemic is on the way but it's complicated. Dairy Stream host Mike Austin talks with Edge Dairy Farmer Cooperative's Aaron Stauffacher, associate director of government affairs, and Tim Trotter, executive director, about the USDA's assistance programs.
Mulhern discusses CFAP, long-term impacts
In a Professional Dairy Producers (PDPW) podcast, NMPF President and CEO Jim Mulhern discusses what is known (and what isn't) in the USDA's Coronavirus Food Assistance Program (CFAP). Lots of questions remain, since the proposal must still go through the Office of Management and Budget (OMB). He's joined by Dr. David Kohl, discussing the potential of long-term effects on consumer behavior, exports and more.
What the rebound from COVID-19 might look like for dairy farmers
Katie Burgess, director of risk management at Blimling and Associates, walks Dairy Stream host Mike Austin through the dynamics of lost dairy markets, the forecast for May and June milk checks, what might lie ahead for exports and market risk tools for farmers.
COVID-19 impact to U.S. dairy markets
Sara Dorland, managing partner at Ceres Dairy Risk Management, discusses the current status of the U.S dairy market and what to expect in the coming months. Free webinar is posted on the Compeer Financial website but requires registration to view.
Efforts by DMI to support dairy during COVID-19
The collapse of the food service market due to the COVID-19 pandemic is challenging the dairy community like never before. Tom Gallagher, CEO of Dairy Management Inc. (DMI), discusses DMI's efforts to support processors, get dairy products to people who need food during the crisis, and to prepare to further capitalize on overseas markets when trade bounces back.
Understanding dairy processors, supply chain during COVID-19
Farmers and dairy processors are navigating unprecedented challenges due to COVID-19. John Umhoefer, executive director of the Wisconsin Cheese Makers Association, explains the impact on the supply chain, including milk disposal and the need of federal support.
University of Wisconsin – Madison: Dairy policy and supply chain disruptions
In a three-part podcast, Pete Kappelman, senior vice president of member and government relations for Land O'Lakes Inc., discusses the impact of the switch from dairy demand from food service to retail and offers a preview of potential federal policy. Renee Koenig, extension human development and relationships educator, discusses stress management, and Adam Brock, with the Dairy Farmers of Wisconsin, discusses challenges faced by the dairy market supply chain.
Webinar: COVID-19 impact on consumer behavior
Hosted by the Dairy Business Association and Dairy Edge, Jen Walsh, of the checkoff-funded Dairy Farmers of Wisconsin, examines sales data from Wisconsin, providing a glimpse of consumer buying habits in light of restaurant closures, school cancellations and stay-at-home mandates. After an initial surge, retail sales remain above year-ago levels but have come off of highs and have slowed and stabilized.
This is by no means a complete list, but here's some of the larger dairy meetings and gatherings canceled or rescheduled as "virtual" due to COVID-19:
The Four State Dairy Nutrition and Management Conference, originally set for Dubuque, Iowa, will now be a virtual conference, held June 10. Registered participants will have access to live presentations, and recorded sessions through Aug. 15.
The 2020 National Holstein Convention, originally set for June 22-26, has been postponed for one year. The Pennsylvania Holstein Association will now host the convention, June 19-24, 2021, at the Lancaster Marriott.
The 73rd Wisconsin Alice in Dairyland Finals will now occur over two days: June 19-20. Those events will be livestreamed over the internet for public viewing, including a live question and answer session on June 19. The finale event, including selection of the 73rd Alice in Dairyland, will be held on June 20.
The 2020 National Guernsey Convention, planned at Seven Springs, Pennsylvania, has also been postponed until 2021. Pennsylvania will host the 2021 convention, June 12-15, 2021.
The 2020 American Jersey Cattle Association (AJCA) and National All-Jersey Inc. (NAJ) annual meetings, originaly set for June 24-27, in Portland, Oregon, have been canceled. Planning is underway for virtual business meetings, includng electronic voting. The annual National Heifer Sale will be held as an online video sale.
Iowa's Dairy Center 2020 Breakfast on the Farm event, originally scheduled for Saturday, June 27, has been canceled and will return on June 26, 2021.
The 121st annual meeting of the California Creamery Operators Association, scheduled for June 28-30 at Lake Tahoe, has been canceled.
The 2020 California State Fair and Food Festival, scheduled for July 17 – Aug. 2, has been cancelled.
The 2020 American Dairy Products Institute/American Butter Institute joint annual conference will be held in a virtual format, July 27-31.
The Wisconsin Dairy Products Association's 2020 Dairy Symposium, originally scheduled in July, has been postponed until Oct. 5-6, 2020.
Centers for Disease Control and Prevention (CDC)
Description of COVID-19 and its symptoms, as well as regular updates on number and location of COVID-19 cases and other news. Guidance covers travel and tips to keep workplaces, homes, businesses and schools safe.
Cornell: Webinars and podcasts
Cornell University offers a limited podcast series on topics related to COVID-19 and dairy. Hosted by PRO-DAIRY's Rob Lynch, DVM, dairy herd health and management specialist, and Kathy Barrett, dairy educator, the podcasts feature interviews of key dairy industry professionals. Check the PRO-DAIRY podcast webpage for the latest podcasts.
Dairyland Initiative: A Guide for dairy operations to combat COVID-19
The focus of the guidelines is on reducing the risk for the virus to arrive on the farm and to limit its spread once it is present on the farm.
Farm Credit East COVID-19 Resource Hub
Finimpact is a private firm linking small businesses to network of pre-screened and approved lenders, including government programs. Financial tools and other business management resources are available.
International Dairy Foods Association
Comprehensive website covering topics important to dairy processing companies, employees and customers. Highlights include latest updates on regulations affecting the dairy industry, guidance to employers and articles on food safety, transportation and trucking.
Wide range of resources, including information on mental health and stress management, on-farm disposal or use of surplus milk, workforce contingency planning, reducing milk production and more.
I-29 Moo University COVID-19 Resources
Access to resources covering North Dakota, South Dakota, Nebraska, Iowa and Minnesota.
Livestock Marketing Association
The LMA provides state-by-state updates on guidance affecting livestock market and auction facilities.
Members of the Michael Best legal team provide a daily COVID-19 Alert on topics impacting contractors and small businesses.
National Association of State Ag Departments
National Children's Center for Rural and Agricultural Health and Safety
Farming is always challenging, and never more so than now, especially for parents with children living and/or working on the farm. To help parents manage through unprecedented times, the National Children's Center for Rural and Agricultural Health and Safety offers resources on topics ranging from appropriate farm tasks for children to fun, virtual adventures. Established in 1997, the Children's Center is located in the National Farm Medicine Center, part of Marshfield Clinic Research Institute, Marshfield, Wisconsin.
National Milk Producers Federation
Comprehensive website covering wide range of news and resources specifically for dairy producers, families, employees and support staff, with regular updates. Highlights include articles, posters, videos and webinars covering COVID-19 prevention and management. Many resources available in English and Spanish.
Protecting yourself and your farm employees from COVID-19
Employee management, farm operation management and other considerations to help producers protect themselves, their families and employees from COVID-19, Michigan State University
Pennsylvania Center for Dairy Excellence
Comprehensive website covering wide range of resources specifically for dairy producers. Highlights include articles and fact sheets for dairy farm families and employees covering COVID-19 prevention and control, stress and wellness resources, financial, crisis and contingency planning.
Safety for Producers During COVID-19.
Iowa State University offers a brief list of steps to keep your farm family and employees safe.
Upper Midwest Agricultural Safety Center (UMASH)
Updated news and resources regarding USDA actions in response to COVID-19.
U.S. Department of Homeland Security (DHS)
Guidance on COVID-19 topics falling under DHS regulatory oversight of "essential industries/critical infrastructure," including agriculture.
Q&A: Emergency use of milk as a fertilizer
Rick Koelsch, University of Nebraska livestock environmental engineer, discusses using surplus milk as a crop fertilizer as a short-term option for gaining some value from milk.
Using milk as a feed source during times of milk dumping
Kim Clark, Nebraska Extension dairy educator, discusses feeding milk to dairy animals and factors to consider when using milk as a feed ingredient, rather than dumping surplus milk into a manure pit or lagoon.
U.S. Food & Drug Administration (FDA)
Frequently asked questions regarding COVID-19 and human and food safety, as well as regulations.
U.S. Small Business Administration
University of California-Davis
The UC-Davis Western Center for Agricultural Health and Safety's website has a number of COVID-19 related resources for employers and employees, in both English and Spanish. Audio/video resources are available, as well as a number of download/print items.
University of Minnesota Extension/Minnesota Department of Agriculture
Link here to find resources and people to help deal with mental and financial stress.
A nine-minute YouTube video in Spanish discusses recommended COVID-19 safety measures for dairy farms. It features Dr. Maristela Rovai, South Dakota State University Extension dairy specialist, Mireille Chahine, University of Idaho Extension dairy specialist, Mario De Haro, University of Idaho Extension educator, and Leyby Guifarro, South Dakota State University research student.
Wisconsin Farm Bureau Federation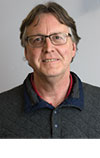 Dave Natzke

Editor
Progressive Dairy