The USDA's monthly Milk Production report was highlighted by dramatic reductions in cow numbers for both August and September. Combined with weakness in milk production per cow, September's year-over-year growth in milk production was the smallest since May 2019-20, when COVID-19 pandemic market disruptions led to widespread implementation of base-excess programs.
September 2020-21 recap at a glance
Reviewing the USDA preliminary estimates for September 2021 compared to September 2020:
U.S. milk production: 18.08 billion pounds, up 0.2%
U.S. cow numbers: 9.422 million, up 27,000 head
U.S. average milk per cow: 1,918 pounds, down 1 pound
24-state milk production: 17.29 billion pounds, up 0.4%
24-state cow numbers: 8.925 million, up 48,000 head
24-state average milk per cow: 1,937 pounds, down 4 pounds
Source: USDA Milk Production report, Oct. 20, 2021
Large cuts in cow numbers
While estimated September 2021 cow numbers remain above a year ago, the two-month reductions are substantial. Not only are September 2021 U.S. cow numbers down 25,000 from August, but August numbers were reduced by 33,000 from the preliminary estimate last month. Combined, U.S. cow numbers are now down 85,000 head since peaking in May 2021.
In the 24 major dairy states, September 2021 cow numbers were down 22,000 head from August, and August numbers were adjusted 22,000-head lower from last month's preliminary estimate. The 24-state dairy herd is now down 71,000 head from the May 2021 peak.
Both U.S. and major-state cow numbers are now the lowest since December 2020.
Compared to a year earlier (Table 1), September 2021 cow numbers were reported higher in 12 states and lower in nine states; California, Colorado and Vermont were unchanged.
Texas led all states in year-over-year growth in cow numbers, up 27,000 head, but the state's dairy herd size was down 1,000 from August 2021. Compared to a year earlier, dairy cow numbers grew by 22,000 head in Wisconsin and 20,000 head in South Dakota. Michigan and Minnesota were up 12,000 and 11,000 head, respectively.
New Mexico, Washington and Pennsylvania again saw the largest declines from a year earlier, down a combined 49,000 head. Compared to a month earlier, New Mexico cow numbers were down an estimated 11,000 head.
Dairy cull cow slaughter
The monthly Milk Production report continues to reflect the USDA's cull cow slaughter estimates, as well as tight income margins exhibited in the Dairy Margin Coverage (DMC) program.
According to a summary for the week ending Oct. 1, dairy cull cow slaughter at federally inspected plants was higher than the corresponding week a year earlier for 17 consecutive weeks, dating back to early June. During that period, slaughter was about 70,600 more than a year earlier.
After trending lower through most of the first half of 2021, year-to-date 2021 slaughter (as of Oct. 1) was estimated at just under 2.4 million head, up about 48,500 head from the same period a year earlier.
Shrinking margins
Factoring into culling pressure, the DMC program set three new records in August: (1) the highest total monthly average feed costs; (2) the smallest average milk income over feed cost margin; and (3) the largest indemnity payments for any month in the history of the dairy safety net program. The September DMC margin and potential indemnity payments will be announced Oct. 29.
Read: August DMC margin falls to record-low $5.25 per cwt.
Milk per cow weaker
Overall monthly U.S. production per cow fell 1 pound compared to September 2020, with a 4-pound decline across all major states (Table 2).
Only eight states saw September 2021 milk production per cow increase from the same month a year earlier, led by Wisconsin and New York, up a modest 1 pound per day. In contrast, 13 states saw per-cow output decline from the year before. Largest declines were in New Mexico, down 95 pounds, and Washington, down 55 pounds.
Milk volume, percentage growth slows
With declining cow numbers and weaker milk output per cow, the overall pace of year-over-year milk production growth slowed to its lowest level in 16 months (not counting February 2020-21 and the impact of one fewer day due to leap year).
Wisconsin led all states in terms of September 2021 milk volume growth, up 83 million pounds from September 2020. South Dakota production was up 39 million pounds, followed by Texas, up by 30 million pounds.
With cow numbers unchanged, California milk production increased by just 8 million pounds. Idaho output was down 3 million pounds from a year earlier, with a 25-pound decline in milk per cow offsetting a 5,000-head increase in cow numbers.
The lower cow numbers in New Mexico and Washington contributed to a 127-million-pound decline in total milk production, combined.
On a percentage basis, September 2021 output in South Dakota was up nearly 15% from a year earlier. More subdued growth occurred in Georgia (3.8%) and Wisconsin (3.3%).
New Mexico and Washington led decliners, down 12.5% and 7.9%, respectively.
Quarterly update
The latest report also revised the August 2021 milk production estimate lower, subtracting 75 million pounds (0.4%) from last month's preliminary estimate. That means August year-over-year U.S. production growth was 0.6%.
Finally, with September preliminary numbers in, the USDA estimated quarterly (July-September 2021) milk production was just up 0.9% compared to the same period a year earlier. The average number of milk cows in the U.S. during the quarter was 9.45 million head, 48,000 head less than the April-June quarter but 74,000 head more than the same period last year.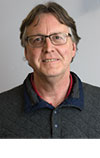 Dave Natzke

Editor
Progressive Dairy