Editor's note: This article has been updated to include information on sequestration and establishment of milk production histories for those dairy operations not enrolled in the Margin Protection Program for Dairy (MPP-Dairy).
Most U.S. dairy farmers suffering economic losses from the ongoing tariff wars will receive about 12 cents per hundredweight (cwt) on half of their highest annual milk production history in 2011-13, according to a USDA announcement on Aug. 27. Dairy organizations were disappointed in the level of direct aid, estimated at $127.4 million.
"[The] announcement by the USDA on its tariff mitigation plan falls far short of addressing the losses dairy producers are experiencing due to trade retaliation resulting from the Trump administration's imposition of steel and aluminum tariffs," said Jim Mulhern NMPF president and CEO. "The dairy-specific financial assistance package provided by USDA – centered on an estimated $127 million in direct payments – represents less than 10 percent of American dairy farmers' losses caused by the retaliatory tariffs imposed by both Mexico and China."
Dairy impact deep, continues to grow
That level of payment falls far short of the financial pain felt by dairy producers since the tariff wars started, according to NMPF.
"The price drop resulting from these tariffs has not been gradual – it's hurting U.S. dairy producers right now and will continue to do so," Mulhern said. "Since the retaliatory tariffs were announced in late May, milk futures prices have lost over $1.2 billion through December 2018. Milk prices for the balance of the year are now expected to be $1.10-per-hundredweight lower than were estimated just prior to the imposition of the tariffs on U.S. dairy exports.
"In addition, a new study by Informa Economics on the impact of the retaliatory dairy tariffs projects dairy farmer income will take a hit of $1.5 billion this year if the tariffs remain in place through the end of 2018. This loss compounds to $16.6 billion if the tariffs are left in place long term over the next five years through 2023. The impact of lost sales to China account for most of that harm, accounting for 73 percent of the total. That sizable decline in farmer incomes will compound the low prices and financial losses that dairies have already felt."
Aid pledged in July
The USDA originally announced a $12 billion financial assistance program on July 24. The three-pronged approach included direct payments to producers to offset losses; government purchases of agricultural commodities for feeding and nutrition programs; and money to assist in the development of new domestic and export markets.
Read: Trump administration plans to offset dairy, ag trade retaliation impact
Perdue later said direct payments would likely be in the $7 billion to $8 billion range. However, in its announcement on Aug. 24, USDA said the initial round of payments would total $4.7 billion, with a second round of payments possible, depending on trade and tariff negotiations and other market factors.
"Although there may be a second direct-aid package at the end of the year, dairy producers are greatly disappointed that the farmer aid portion of today's trade relief package does not adequately address the harm done to dairy," Mulhern said. "Dairy farmers are particularly vulnerable to downward price swings because, unlike crop farmers who harvest once a season, dairy producers harvest and market their product daily. If farmer incomes continue to suffer as projected, we will lose more farms."
Sign-up starts Sept. 4
Dairy and crop producer sign-up begins Sept. 4 at local USDA Farm Service Agency offices, running through mid-January.
Using MPP-Dairy production history, payments for existing dairy operations will be based on 50 percent of the highest annual milk production history marketed during the full calendar years of 2011, 2012 and 2013.
A 500-cow dairy farm averaging 21,827 pounds of milk per cow per year (the 2013 annual average) would see a payment of about $6,548.
Progressive Dairyman has confirmed the Tariff Mitigation Program payments will not be subject to a 6.6 percent sequestration deduction.
Dairy operations are also required to have been in operation on June 1, 2018, to be eligible for payments.
To be eligible for payments, new operations, those having gone through a generational transfer and those not enrolled in MPP-Dairy will need to establish milk production history with their local USDA Farm Service Agency office, following procedures outlined under the MPP-Dairy program.
HighGround Dairy's Eric Meyer expects the USDA direct payments to have little impact on dairy markets.
"Every farmer will receive a check, but that money will not provide them with enough cash to 'right the ship' if their balance sheet has broken down," he said. "It may provide them a month or two benefit which delays the inevitable if they are unable to make the economics work. Also, USDA is using production history from 2011, 2012 or 2013? This leaves a lot of milk out of the equation, as U.S. output has grown sharply in the past five years."
Other commodities
Crop producers will receive payments based on 50 percent of their 2018 harvest totals. Among crops, soybean producers will receive $1.65 per bushel; wheat producers will receive 14 cents per bushel; sorghum producers will receive 86 cents per bushel; corn producers will receive 1 cent per bushel; and cotton producers will receive 6 cents per pound. No provisions are being allowed for 2018 yield or production declines due to weather.
For pork producers, the payment rate is $8 per pig on the farm as of Aug. 1.
Other details
Despite requests from Western large-herd dairy states, many of which market a greater share of their milk through exports, the program also has payment limits. Payments will be capped at $125,000 per person or entity, regardless of the commodity. The payments are separate from limits established for other USDA programs.
Read: California's share of dairy exports should influence aid distribution
Recipients must also be in compliance with USDA conservation programs.
Commodity purchases, market development
USDA will purchase $1.2 billion in commodities through a Food Purchase and Distribution Program administered by the Ag Marketing Service. Of that total, about $84.9 million will be dairy products, and about $14.8 billion will be used for beef products. USDA officials said the agency would seek to avoid displacing products already purchased for food assistance programs, and therefore programs like the school lunch program would not be a beneficiary of purchases under the retaliatory tariffs aid.
"The $84.9 million in dairy product purchases, if used quickly and effectively, could have a near-term supportive impact," Meyer said. "If they focus on the right product [cheese] and do it quickly, it could have a near-term benefit of tightening up the CME (Chicago Mercantile Exchange) spot market. That said, once the assistance is finished, it likely will have displaced future demand and the impact will have reversed itself."
At $84.9 million, dairy ranks fourth in terms of dollar amounts to be spent under the Food Purchase and Distribution Program behind pork ($558.8 million), apples ($93.4 million) and pistachios ($85.2) million.
Finally, a total of $200 million has been earmarked for international market development through the USDA's Foreign Agricultural Service's (FAS) Agricultural Trade Promotion Program. USDA will accept applications between Sept. 4 and Nov. 2, 2018, with funds distributed in early 2019.
Trade talks with Mexico advance
Prior to the announcement on tariff assistance, USDA's Perdue confirmed some progress in a U.S. trade agreement with Mexico. Specific details were not available.
"The agreement specifically addresses agricultural biotechnology to keep up with 21st century innovations," Perdue said. "And we mutually pledge to work together with Mexico to reduce trade-distorting policies, increase transparency and ensure nondiscriminatory treatment in grading of agricultural products.
"We now hope that Canada will see the need to settle all of the outstanding issues between our two nations as well, and restore us to a true North American Free Trade Agreement (NAFTA)," Perdue said.
Despite the progress between the two countries on issues that were widely seen as more integral to the U.S.-Mexico relationship, it remains unclear how long it will take NAFTA negotiators to resolve the remaining issues between the U.S., Mexico and Canada, according to Meyer.
"The dairy industry should definitely welcome a trade deal between the United States and Mexico, solving the issues between our largest trading partner and fully opening the export market," Meyer said. "But the key component to this agreement that the dairy industry is waiting for is timing behind removing the cheese tariffs that have been in place since June."
HighGround said the trade deal news should be slightly supportive to the dairy market, but until those tariffs are officially removed, little reaction in the CME spot or futures market was expected.
Normal trade is something sought by NMPF.
"Given today's other news that the Trump administration has reached a trade deal with Mexico, we are repeating our request that the administration provide relief to farmers by restoring normal trading conditions so that our product exports to Mexico – as well as to China – are not penalized by retaliatory tariffs," Mulhern said. "In addition, we believe it's essential that the administration also pursue the opening of new market access opportunities through trade agreements that expand U.S. dairy exports. Those steps on trade would pay meaningful dividends to our farmers."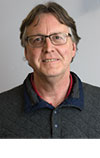 Dave Natzke

Editor
Progressive Dairyman