The USDA's Agricultural Marketing Service (AMS) released details of the Dairy Donation Program (DDP), designed to increase dairy product donations to those in need while reducing food waste.
The new DDP expands the original Milk Donation Reimbursement Program and has one-time funding of $400 million to reimburse farmers, cooperatives and other dairy organizations for the full cost of raw milk needed to make finished dairy products for donation to consumers.
Program details and an interim final rule formalizing the program are available on a USDA AMS dedicated website and will provide eligible handlers and cooperatives procedures on how to participate in the program. The program becomes effective one day after the rule is published in the Federal Register.
Under the DDP, eligible dairy organizations will partner with nonprofit feeding organizations that distribute food to individuals and families in need. Those partnerships may apply for and receive reimbursements to cover some expenses related to eligible dairy product donations.
Dairy farmers, cooperatives or processors that purchase fresh milk or bulk dairy products to process into retail-packaged dairy products and meet other requirements are eligible to participate. Costs reimbursed through the program include the cost of milk used to make the donated eligible dairy product and some of the manufacturing and transportation costs. Reimbursement of these costs is designed to help offset some of the costs associated with processing and donating eligible dairy products.
Interested partnerships must apply by completing and submitting a Dairy Donation and Distribution Plan. Upon plan approval, partnerships will be able to submit claims and supporting documentation to obtain reimbursement for eligible dairy products donated.
If an eligible dairy organization made dairy product donations to nonprofit organizations between Jan. 1-Dec. 27, 2020, those donations may be eligible to receive retroactive reimbursements. The deadline for submitting claims for retroactive reimbursement is March 1, 2022. The total funding amount allotted for retroactive reimbursements is limited to $50 million. If retroactive reimbursement requests exceed $50 million, reimbursement rates will be prorated accordingly.
Entities participating in the Milk Donation Reimbursement Program (MDRP) will be automatically enrolled in the DDP.
In a call with Senate Agriculture Committee Chair Debbie Stabenow (D-Michigan), Aug. 25, USDA deputy secretary Jewel Bronaugh said DDP was inspired in part by the donations made by Michigan Milk Producers Association in conjunction with the Food Bank of Eastern Michigan in response to the Flint water crisis.
"The benefits of the Dairy Donation Program are twofold – it supplements other financial support for producers while providing nutritious dairy products to American families," said Bronaugh. "When there is surplus milk production, we encourage the milk be donated instead of being dumped. Together we can help someone in need, minimize food waste and support the U.S. dairy industry."
The National Milk Producers Federation (NMPF) helped push the DDP through the legislative process. NMPF also worked closely with Feeding America to support the program and recommend approaches to ensure its effectiveness.
"Dairy stakeholders are eager to enhance their partnerships with food banks and other distributors to provide dairy products to those experiencing food insecurity, which the COVID-19 pandemic has only exacerbated," said Jim Mulhern, NMPF president and CEO.
The DDP is the second part of a $2 billion comprehensive package to help the dairy industry recover from financial impacts of the COVID-19 pandemic. On Aug. 19, the USDA announced creation of the Pandemic Market Volatility Assistance Program for dairy farmers.
Read: USDA announces Pandemic Market Volatility Assistance Program for dairy.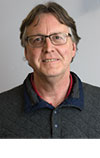 Dave Natzke

Editor
Progressive Dairy