Those hoping dairy exports would provide a springboard for milk prices received some disappointing news. Weak sales of nonfat dry milk/skim milk powder (NDM/SMP), particularly to Southeast Asia, depressed overall U.S. export totals in the third quarter, according to Alan Levitt, USDEC vice president of communications and market analysis.
Lagging U.S. exports reflect strong competition from European suppliers, as well as a slowdown in global buying activity. Oversupply in the world market has led SMP prices to fall to their lowest level since spring 2016.
Heavy European milk production and fresh concern about the European Commission's handling of burgeoning skim milk powder (SMP) stocks, plus the crash of the butter market from record-high prices, have turned market sentiment sour heading into the final stretch of 2017. Read: EU Supply Weighing on Global Markets
Quarterly exports of NDM/SMP were down 18 percent compared to the same quarter a year earlier, with sales to Southeast Asia down 35 percent, with significant lost volume to Indonesia and Vietnam. Shipments to Mexico were 19 percent lower on an adjusted basis.
With declining powder exports, U.S. inventories of NDM increased in the third quarter of the year for the first time since 2008.
USDEC's numbers do point to some positive news. U.S. cheese exports were up 24 percent in the third quarter, with sales to Australia and Japan helping drive gains. Cheese exports to the Middle East/North Africa region are beginning to recover.
Total whey exports were up slightly from a year ago, but those volume increases were offset by weaker prices.
On a total milk solids basis, U.S. exports were equivalent to 14.2 percent of U.S. milk production in September (Table 1), while imports were equivalent to just 3 percent of production.
Gallagher: Export growth is key
Despite the disappointing quarterly estimates, exports will play an increasing role in growing dairy sales, according to Tom Gallagher, chief executive officer of Dairy Management Inc. (DMI). He outlined dairy checkoff export-related activities to about 800 dairy farmers and industry representatives attending the 2017 joint annual meeting of the United Dairy Industry Association, National Dairy Promotion and Research Board, and National Milk Producers Federation (NMPF) in Anaheim, California.
Gallagher detailed a checkoff partnership with Yum! Brands, which has nearly 44,000 restaurants in more than 135 countries. The company's restaurant brands – KFC, Pizza Hut and Taco Bell – are global leaders of the chicken, pizza and Mexican-style food categories.
DMI facilitated innovation sessions with Pizza Hut in Asia Pacific and created a "Cheese University" taught by a checkoff scientist to educate the culinary teams on ways to use U.S. cheese. Through August, U.S. cheese use at Pizza Hut Asia Pacific was up 35 percent versus year ago, Gallagher said.
Reminder: NAFTA talks set to resume
With dairy one of the topics garnering attention, the next round of North American Free Trade Agreement (NAFTA) talks is set for Nov. 17-21 in Mexico City, Mexico.
Read: Weekly Digest: NAFTA dairy issues grow more contentious
Dairy replacement exports stronger
At 2,211 head, exports of U.S. dairy replacement heifers improved in September.
With an increase in milk quota earlier this summer, Canadian farmers purchased 907 U.S. replacements during the month, a high for the year. Qatar, the target of a dairy embargo by many of its neighbors, turned to the U.S. and purchased 752 dairy replacements during September as it strives to build domestic milk production. Mexico purchased 518 head.
Based on orders taken during World Dairy Expo in early October, U.S. dairy replacement exports should be strong the remainder of 2017, said Gerardo Quaassdorff, TKE Agri-Tech Services Inc., Boston, Virginia.
Year-to-date 2017 U.S. dairy replacement heifer exports stand at 21,591 head, the highest nine-month total since 2014.
Hay exports holding up
Monthly alfalfa hay exports dipped below 200,000 metric tons (MT) in September, just the third time that's happened in the past 17 months. Despite the slight downturn, year-to-date 2017 alfalfa hay export sales topped 2 million MT and remain well on their way to a new record annual high.
September alfalfa hay exports totaled 199,443 MT, valued at about $60 million. China was the leading buyer with 79,085 MT, its second-lowest total of the year. Sales of other hay totaled nearly 135,500 MT, the third-highest monthly total of the year. Japan and South Korea remained top buyers. The other hay exports were valued at about $42.7 million.
September hay exports reflect the impact of higher-priced, new-crop U.S. hay, according to Christy Mastin, international sales manager at Eckenberg Farms, Mattawa, Washington. Hay quality is also not as good as last year, reducing purchases.
"Most of the early months' shipments for 2017 were old-crop, and the increase in April/May was due to U.S. suppliers moving as much out of the old crop as possible," Mastin said.
Mastin said many of her foreign customers are reporting strong inventories, with larger supplies of domestic feed available in South Korea and Japan this year.
Moving forward, China is becoming more active in the market and starting to buy alfalfa again after a few months of lower movement. China buyers purchased heavy volumes of old-crop hay at lower prices, and then slowed as prices rose. Milk prices in China remain low.
Alfalfa hay exports have risen to the equivalent of over 15 percent of alfalfa production and 50 percent of the grass hay production from seven western states (Arizona, California, Idaho, Nevada, Oregon, Utah and Washington), according to Daniel Putnam, University of California Extension alfalfa and forage specialist. "Given the world demand for forages, primarily for dairy production, the hay export markets may be an important component of the western U.S. hay production scene for years to come."
U.S. ag trade surplus grows
With September estimates in, fiscal year 2017 (October 2016-September 2017) U.S. ag exports totaled $140.5 billion, nearly $11 billion more than a year earlier. Fiscal year 2017 ag imports were up about $6 billion, to $119.1 billion. That differential helped the U.S. ag trade surplus grow to $21.3 billion for the fiscal year.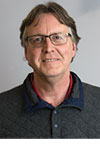 Dave Natzke

Editor
Progressive Dairyman
Before commenting on our articles, please note our Terms for Commenting.