Editor's note: This article has been updated to include corrected information provided by the USDA. Originally, monthly USDA data showed August ag exports at $10.5 billion and imports at $11.3 billion.
Following is a statement released by the USDA: "On Oct 9th, 2019, the export, import, and trade balance figures for August 2019 and the 2019 fiscal and calendar year-to-date figures were corrected. Previously the import and export figures for August 2019 were inverted, which resulted in an error for the fiscal and calendar year-to-date as well for 2019."
Although U.S. dairy product export volumes trail year-ago levels, August 2019 sales performance was in line with recent months, with overall volume about the same as June and July.
Depite ongoing trade and tariff wars, U.S. agriculture turned in a trade surplus in August. The month's U.S. ag exports were valued at $11.3 billion, while ag imports were estimated at $10.5 billion, resulting in a $813 million trade surplus.
Dairy export volume down but value holds
Here's a summary of the numbers from the U.S. Dairy Export Council (USDEC):
Volume basis: Total shipments of milk powders, cheese, butterfat, whey products and lactose were 162,526 metric tons (MT) in August, down 14% from a year ago. January-August 2019 volume was estimated at 1.33 million MT, down 13% from the same period a year earlier.
Since posting record export volume in March, U.S. cheese exports have declined five months in a row compared to the previous month, as strong domestic markets keep more U.S. product at home. Near-record August sales to Southeast Asia were offset by declining sales to Australia, Japan and South Korea. Sales to Mexico, although up 3% from a year ago, were the lowest in 11 months.
Exports of nonfat dry milk/skim milk powder were down 18% from a year ago, as sales to Mexico, the Philippines and China were significantly lower. Total whey exports were down 21% from last year, with nearly all the decline attributed to lost sales to China from retaliatory tariffs and African swine fever.
Value basis: The value of August U.S. dairy exports was estimated at about $494 million, bringing the year-to-date total to nearly $3.92 billion, up 3% from last year and the highest figure for January-August in five years.


Total milk solids basis: U.S. exports were equivalent to 14.2% of U.S. milk solids production in August. In the first eight months of the year, exports accounted for 14.1% of production compared to 16.5% during the same period in 2018 (Table 1).
Dairy heifer exports: Fourth quarter looks stronger
More U.S. dairy replacement heifers moved to new addresses in August, but most stayed in the same neighborhood. August sales hit 1,475 head, the second highest monthly total of the year. Of those, 1,018 dairy heifers went to Mexico and 457 moved to Canada. Exported dairy cattle were valued at about $2.2 million, the highest since February 2019.
Through the first eight months of 2019, dairy replacement heifer exports stand at 9,030 head, the second smallest total for that period (ahead of only 2016) since 2009.
Beyond Mexico and Canada, cattle exports elsewhere are being affected by economic and political uncertainties, said Gerardo Quaassdorff, T.K. Exports Inc., Boston, Virginia. In some cases, elections bring new people into government positions, forcing exporters to build new marketing relationships from square one. Quaassdorf, who was traveling in Algeria, holds out hope new U.S. livestock genetics markets are opening in Africa.
Dairy replacement heifer shipments should jump in the fourth quarter of 2019, according to Tony Clayton, Clayton Agri-Marketing Inc., Jefferson City, Missouri. His company has a load of 1,700 head going to Pakistan in mid-October. Additionally, two shipments (from separate companies) totaling about 4,300 head are set to depart for Egypt in November.
China looking for more alfalfa hay
In early September, China said it would include alfalfa hay on a small list of U.S. products on which import tariffs would be reduced. That's prompted some optimism and an increase in the number of inquiries for U.S. alfalfa hay, according to Christy Mastin, international sales manager with Eckenberg Farms Inc., Mattawa, Washington. Nonetheless, given the political whipsaw, China remains an all-or-nothing market with little trade relationship security. The level of trust between China and the U.S. is not the same as the long-term relationships in Japan, she said.
Beyond alfalfa, the timothy export market remains slow. Large carryover inventories of lower-quality timothy are pressuring prices lower, and buyers are purchasing small volumes as needed, waiting for even more price declines. Higher grades of timothy continue to draw demand.
Read: Forage Market Insights: Fourth-quarter push
Here's a look at the August hay numbers:
Alfalfa hay shipments totaled 233,895 MT, up slightly from July and the highest volume since June 2018. The August alfalfa hay exports were valued at $77.1 million, the highest of the year.
Despite ongoing trade wars, China strengthened its position atop the U.S. alfalfa hay buyers' list. At 84,749 MT, August's total was the highest in 14 months. Among other leading markets, sales to Japan fell to a nine-month low, while shipments to Saudi Arabia, the United Arab Emirates and South Korea remained steady.
At 1.71 million MT, January-August 2019 exports of alfalfa hay are slightly ahead last year's pace and trail only 2017 in terms of sales for the first eight months of any year on record.
Shipments of other hay were even with the past five months at 112,303 MT. Despite fairly steady volume, lower prices pushed the value of monthly sales to $36.8 million, the lowest since February. At more than 909,500 MT, January-August 2019 exports of other hay remain slightly ahead of last year's pace but trail eight-month sales totals for every other year dating back more than a decade.
At 57,209 MT, Japan fell below 60,000 MT in monthly shipments for the first time in 2019, but sales to South Korea and Taiwan were up from summer averages.
What's ahead?
While tariff wars with China get most of the attention, a World Trade Organization (WTO) panel ruled for the U.S. in a trade dispute with the European Union (EU). The ruling – in response to U.S. charges that the EU unfairly subsidized Airbus in the sale of airplanes – means the U.S. can issue retaliatory tariffs on imports from the EU, including a 25% duty on dairy products (cheeses, yogurt and butter). According to a bulletin from the Cheese Importers Association of America, the import duties are expected to be implemented Oct. 18.
Don't expect this to be the last word: The EU alleges the U.S. unfairly subsidized aircraft maker Boeing.
The National Milk Producers Federation, which supports to import tariffs, estimates the U.S. is running a $1.6 billion dairy trade deficit with the EU.
Despite the lingering trade war with China, Tom Vilsack, USDEC president and CEO, said U.S. dairy farmers have many reasons to be optimistic about the long-term growth of U.S. dairy exports – especially in high-demand markets such as the Middle East, Asia and Mexico.
"This will require patience," Vilsack said on Oct. 4, at World Dairy Expo in Madison, Wisconsin. "We have to play the strategic long game. But I am convinced now more than ever that we are competing to win, not just for today's dairy farmers, but for the next generation."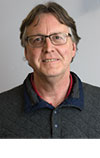 Dave Natzke

Editor
Progressive Dairy