An escalating trade war with China continues to cloud the future of U.S. agricultural exports, but February's foreign sales of U.S. dairy product exports provided a glimmer of sunshine.
So far, U.S. dairy and hay exports have not been targeted for retaliatory tariffs. Denise Bode, with Michael Best Strategies, listed 106 U.S. products subject to Chinese import tariffs as China retaliates against tariffs imposed by President Donald Trump. Chief among them are soybeans, corn, pork and beef.
Dairy exports set record
February dairy export volume reached an all-time high during the month (on a daily-average basis). Sales were led by a rebound in dairy ingredient sales to Southeast Asia, record lactose exports to China and broad-based increases in overseas sales of cheese, according to Alan Levitt, U.S. Dairy Export Council (USDEC) vice president of communications and market analysis.
Suppliers shipped 181,797 tons of milk powder, cheese, butterfat, whey and lactose during the month, up 19 percent from last February. With lower prices, the increase in the value of those exports was more subdued, up 4 percent, to $454 million.
Sales to Southeast Asia, led by milk and whey powder shipments to Indonesia, Vietnam, the Philippines and Malaysia, were up 71 percent by volume and 13 percent by value. In addition to Southeast Asia, sales to Japan, Peru and the Middle East/North Africa (MENA) region all posted gains, while shipments to Mexico were the most in nine months.
At 28,150 tons, cheese exports were the most in eight months (daily average), led by sales to China, Japan, Central America and the MENA region.
On a total milk solids basis, U.S. exports were equivalent to 17.2 percent (Table 1) of U.S. milk production in February, the highest since October 2016.
NMPF evaluating CWT export assistance strategy
Something to watch going forward: The National Milk Producers Federation's (NMPF) member cooperatives will evaluate the 15-year-old Cooperatives Working Together (CWT) export assistance program to see if changes are warranted, according to Jim Mulhern, NMPF president and CEO. Changes under consideration include: expanding the range of exports to engage more products, shippers and customers; adjusting the bidding process to facilitate longer-term contracts; and maximizing collaboration with other farmer-funded efforts, such as the USDEC and Dairy Management Inc.
Dairy heifers headed to Sudan
At 2,767 head, February exports of U.S. dairy replacement heifers doubled January's total. The heifers were valued at just under $7.9 million. The Sudan imported 1,800 head, followed by Mexico (360 head), Qatar (309 head) and Canada (298 head).
Hay exports face headwinds
February hay exports improved somewhat over January's soft start to 2018. Alfalfa hay shipments totaled 197,838 metric tons (MT), valued at $60.2 million. China's total of 87,721 MT was up from the previous month, with sales to Saudi Arabia also higher.
Sales of other hay totaled 106,356 MT in February, only slightly more than January's shipments. Those shipments were valued at $34 million. Sales to Japan, South Korea, Taiwan were steady with the previous month, with small gains posted to the United Arab Emirates and China.
Sales of alfalfa cubes were up slightly, but alfalfa meal shipments were down.
Saudi Arabia purchases of new-crop alfalfa hay from the U.S. Pacific Southwest are pressuring prices higher, a concern for other countries buying hay, according to Christy Mastin, international sales manager at Eckenberg Farms, Mattawa, Washington. With foreign buyers having more supplier options than five years ago, hay sales could face some headwinds in early 2018.
Alfalfa demand in the other largest U.S.markets (Japan, South Korea and China) has been weaker, so a $20 per MT price increase makes buyers in those countries look for replacement feed that is less expensive.
"Asian governments are pushing the use of domestic hay and rice straws, with incentives that makes the feed attractive to the farmers," Mastin said.
With the latest USDA Prospective Plantings report, little change is expected in U.S. alfalfa hay acreage in 2018 compared to a year earlier. However, timothy acreage is expected to increase.
U.S. ag trade surplus
The February 2018 U.S. ag trade surplus was $844 million. Monthly exports of $11.3 billion surpassed imports valued at $10.5 billion.
Year-to-date fiscal year 2018 (October 2017-February 2018) exports total $62 billion, compared to $52.2 billion in imports, yielding a trade surplus of $9.7 billion.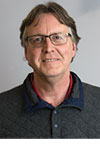 Dave Natzke

Editor
Progressive Dairyman